Pirelli confirm reason behind Raikkonen puncture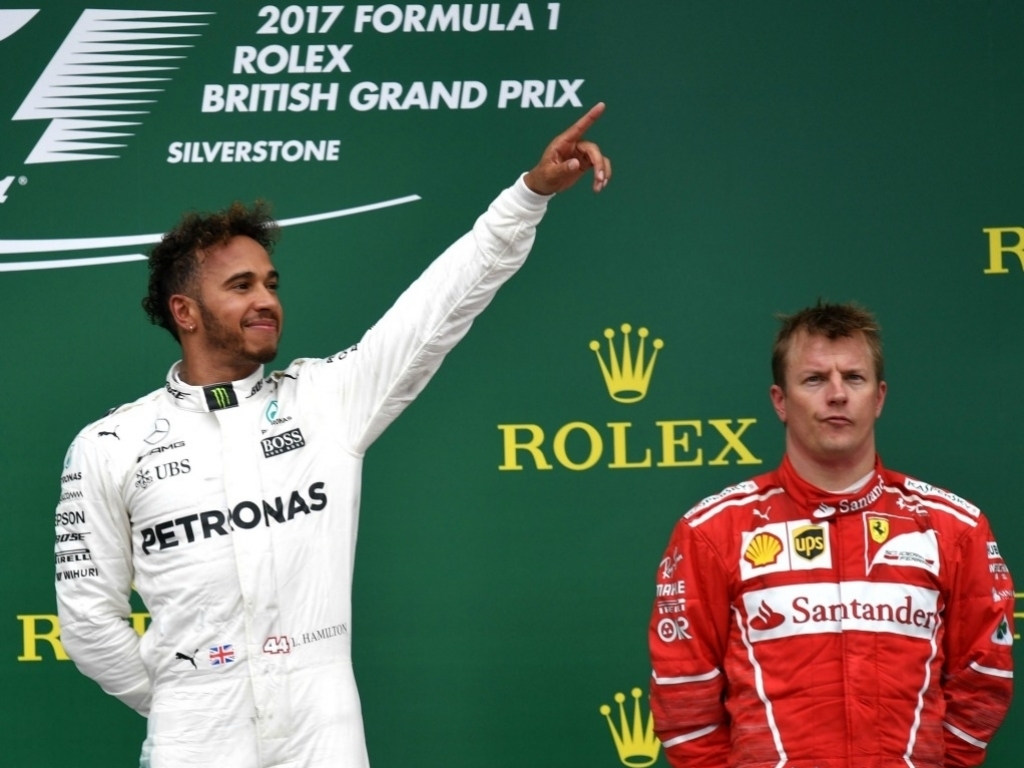 After extensive testing, Pirelli have revealed what caused Kimi Raikkonen's tyre to suddenly puncture in the latter stages of the British Grand Prix.
Raikkonen was running in second place behind Hamilton when his front left became shredded to pieces, but he was still able to finish third as Ferrari team-mate Sebastian Vettel suffered the problem, albeit for a different reason.
In a statement, Pirelli confirmed that Raikkonen's tyre did not reach the end of its shelf life like Vettel's did, but because of "contact against an external body."
"The results of the analysis on Ferrari driver Kimi Raikkonen's front-left soft compound tyre, which experienced an issue at the end of the recent British Grand Prix, reveal specific damage in two places at the edge of the belt close to the internal shoulder area," said Pirelli in its statement.
"This damage is not present throughout any other areas of the tyre whatsoever. Furthermore, the belt and the structure do not show any signs of fatigue."
"The possible initial cause of this damage is consistent with contact against an external body, leading to a partial separation of the belt from the carcass in the two affected areas. In one of these two places, as a logical consequence, part of the tread also became detached."
In other words, Raikkonen hit a piece of debris or a piece of debris hit the Finn's Ferrari.