Pit Chat: Bored Alonso takes swipe at Formula 1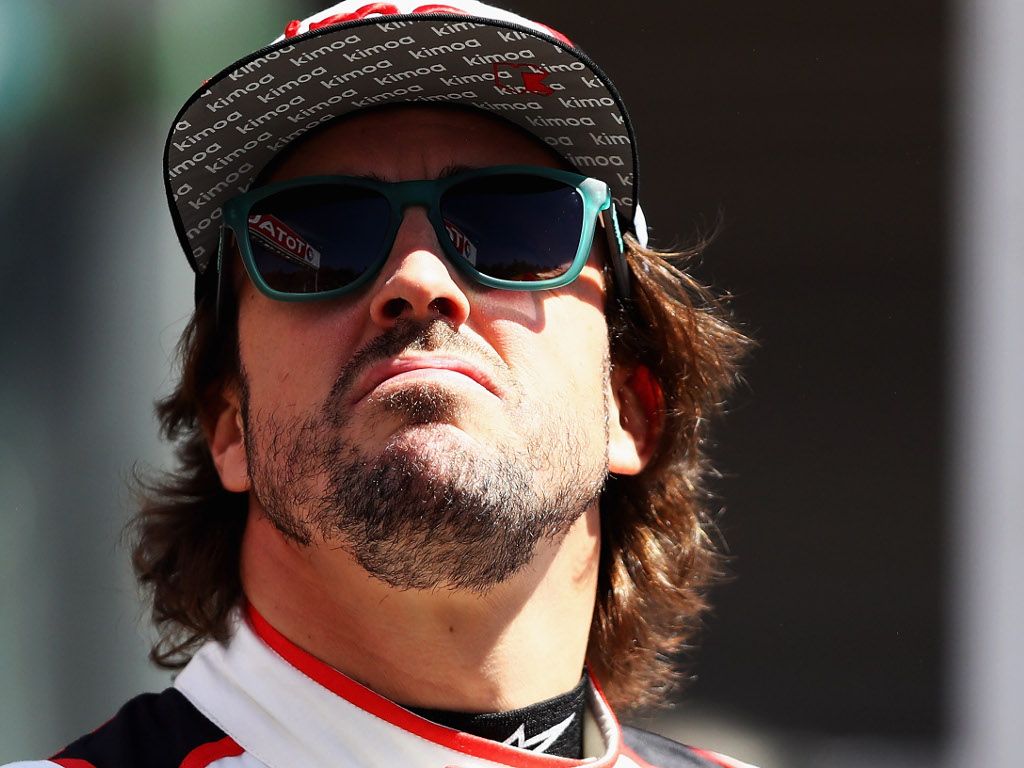 Out of all the Formula 1 races we have ever had…the 2018 Monaco Grand Prix was certainly one of them. Let's forget about the race and try pick out some good bits, shall we?
But first…
YMCA
Before we get stuck into Monaco, we have to go back to the previous weekend where Daniel Ricciardo was also on very good form.
At a demo event in Zandvoort, the Aussie provided a contender for image of the season when stopping by with @F1girlsquad
Then he danced like nobody was watching…
Hey Siri, show me a video that sums up Daniel Ricciardo…#F1 #RedBullRacing pic.twitter.com/kW2b0KBQpC

— Annie (@McAnnie_F1) May 20, 2018
FOMing at the mouth
We are six races into the 2018 season and the coverage provided by FOM continues to be a bit of a shambles.
We thought they had gone for good, but the brothers are back!
Not to mention the many glitches with the leaderboard, which on occasion disappeared altogether. Not a good look.
Usually, only three drivers are picked for the pre-weekend press conference. The two main title rivals? Check. A rising star at his home grand prix? Check. That should do it.
No, let's crowbar Romain Grosjean in there for good measure as well after back-to-back retirements. Make him sweat a bit.
The press conference did have one stand-out moment, though, with Lewis Hamilton mentioning the 'v word'.
Seb asked about the idea of having Lewis alongside him at Ferrari next year…
Hamilton: "He has a veto so that wouldn't happen!"
Vettel: "I don't!"#F1 #MonacoGP

— Chris Medland (@ChrisMedlandF1) May 23, 2018
Where are we dropping?
We consider it a miracle that Hamilton even turned up to race this weekend after discovering this…
Inspired by the post, Formula 1 got in on the act as well…
Where we droppin? 😂👏🏼💥#F1 #MonacoGP #Fortnite pic.twitter.com/oqPHlp9j2M

— Aarav (@_aarava) May 27, 2018
Done deal
Whilst on the subject of Hamilton, we can exclusively reveal that he has indeed signed a new contract with Mercedes.
Too much info
A lot is said and written about Hamilton over the course of the season. Some of it is probably better left not on the airwaves…
Cooler than cool
There were some things that were very much worth broadcasting and none were cooler than McLaren recreating Ayrton Senna's untelevised pole lap in Monaco from 1988, complete with commentary from Murray Walker.
You could watch this over and over and over again.
The VHS you never had. Together with @Formula1game, and the voice of #F1, Murray Walker, we present Senna's stunningly quick #MonacoGP qualifying lap from 1988. #LegendaryLaps pic.twitter.com/ZQ0zB0ZmQZ

— McLaren (@McLarenF1) May 23, 2018
Also, just how cool does Mika Hakkinen look here?
We have also included that video as a perfect link and excuse to potentially drive you mad as you try and find his Formula 1 car in this pic. We won't say how long it took us.
Max Crashtappen
We think it's about time to discuss one of the elephants in the room: Max Verstappen.
This tweet aged well…
Qualifying. I'm going for it! 💪 #keeppushing #MonacoGP #Monaco250 pic.twitter.com/vduhCmBZfT

— Max Verstappen (@Max33Verstappen) May 26, 2018
And although Max isn't counting Spain, we all know it is six incidents in six race weekends for the Dutchman.
You do wonder whether he will ever learn when you see the striking similarity between his 2016 and 2018 crashes in Monaco…
Almost identical! #F1 pic.twitter.com/KmDQhIk20g

— DarcyF1 Multimedia (@darcyf1) May 26, 2018
After his crash, you can either make a very valid point…
I feel so sorry for Max Verstappen, an insane amount of talent struggling to find a balance in the Formula 1 pressure cooker. If only there was some kind of ladder filled with junior categories where a driver could prepare themselves and help fullfill their potential at the top

— Matt Howson (@MHowsonRacing) May 26, 2018
Or go down this particular rabbit hole…
I was bored #F1 pic.twitter.com/5e3Rv1C2uf

— Callum Caves (@ACanOfIrnBru) May 26, 2018
There really is something for everyone.
And Max better watch out, his replacement is already been lined up…
Good luck ! From Monty This is it ! @redbullracing @danielricciardo @Max33Verstappen a wonderful race #MonacoGrandPrix ! pic.twitter.com/1MJYMozuA4

— Geri Horner (@GeriHalliwell) May 27, 2018
At least the bromance with Daniel Ricciardo is still alive and well.
When you finish each other's sentences… 😂 #RelationshipGoals pic.twitter.com/R0o6v8o5nO

— Red Bull Racing (@redbullracing) May 24, 2018
Zzz…
And now for the second elephant: that god-awful race we had to sit through. Is it any wonder we get them when comments such as these are made in the build-up?
"Formula One is about selling glamour and parties," said Liberty boss Greg Maffei.
Pass us the sick bag.
We very much enjoyed Fernando Alonso's very passive aggressive, capped up RACE in his tweet after. We very much enjoyed the Indy 500, too.
Ready to watch and enjoy the RACE of the day 👍👍👍👍👍 https://t.co/TfBmsKOc2k

— Fernando Alonso (@alo_oficial) May 27, 2018
Bet he wishes he went there again instead, but he can take some comfort for having something to celebrate the past weekend.
Hala Madrid 🏆 @realmadrid pic.twitter.com/GoWVNRDERf

— Fernando Alonso (@alo_oficial) May 26, 2018
Get the swear jar
Two stand-out F-bombs this weekend. One completely expected…
One not so much…
Any other business
If only Lance Stroll was as quick on track as he is in his interviews…
Nico Hulkenberg provided quote of the weekend…
I think Ted Kravitz's Instagram stories are becoming my favourite thing ever 😂 "Cool, go make me famous bro!" #F1 pic.twitter.com/tmtEhrJLiM

— Aaron Gillard 🏁 (@AaronGillard_17) May 23, 2018
Mercedes with the typo of the weekend…
Contact!! Turn 10! There's big hit as one of the Saubers climbs all over a Toto Rosso…

No Safety Car though! #MonacoGP

— Mercedes-AMG F1 (@MercedesAMGF1) May 27, 2018
Which of course led to one Reddit user creating this…
And let's hear it for good guy, Sebastian.
Vettel saw his mechanic Alessandro struggling and immediately helped him.

Such a sweetheart#F1 #MonacoGP pic.twitter.com/SX55GGXEat

— tami. (@Vetteleclerc) May 26, 2018
Last word
More of a last picture this week. Red Bull gives you wings.
Until Canada…