The Italian Grand Prix certainly did not live up to expectations: a one-sided race was preceded by an avoidable lengthy rain delay. The culprit for the latter? Romain Grosjean.
But first…
Tickled pink
Following the introduction of team orders at Force India after two collisions too many at Spa, the FIA of course put Esteban Ocon and Sergio Perez in the same press conference together.
There was some bloke called Sebastian Vettel sat in the middle of them and that chair must have felt an awful lot comfier than it did after Baku.
From this…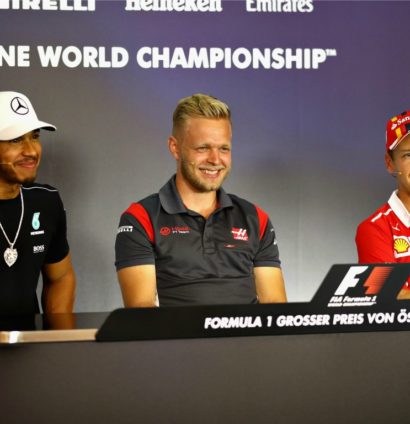 to this…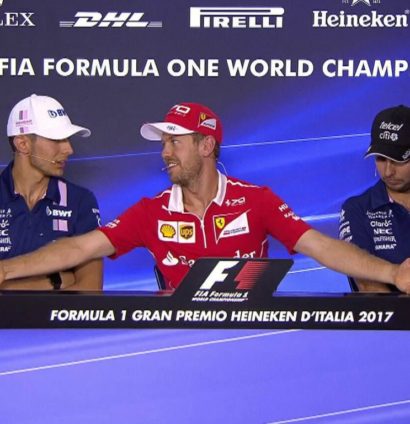 Vettel acting peace-keeper? How times change!
As someone who absolutely revelled in sitting in on press conferences with Lewis Hamilton and Nico Rosberg, this is the closest Vettel has got in quite some time of being involved in drama as an innocent spectator.
So the Italian Grand Prix weekend represented a fresh start for Force India, with fans also doing their best to improve relations…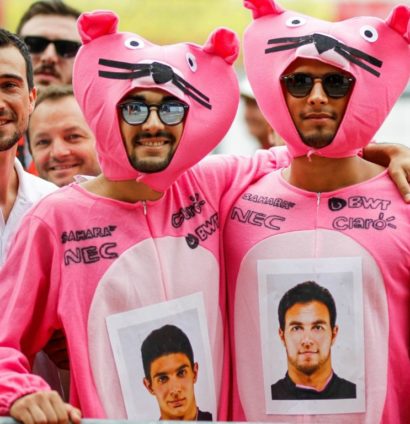 Ocon and Perez even went for a lovely bike ride together…
Which of course did not go unnoticed by Daniel Ricciardo…

Hello darkness, my old friend
It was another weekend to forget for poor Jolyon Palmer at Renault, and not just because it ended in another DNF.
Robert Kubica was spotted in the paddock at the Monza…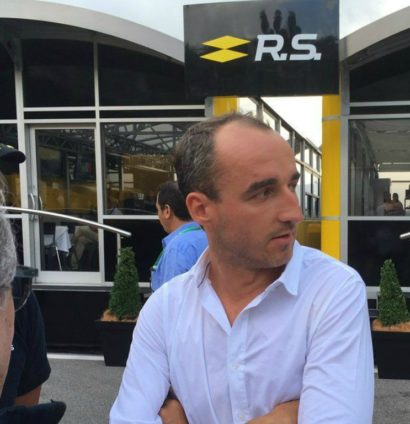 And it looks like Palmer spotted him too…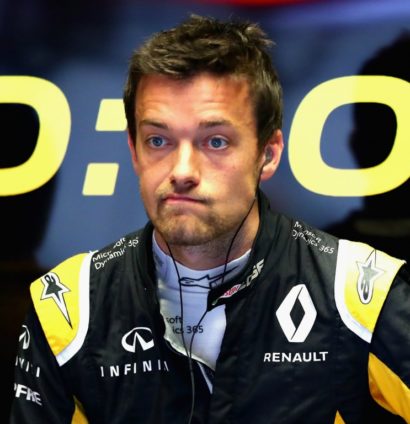 Either that or he was having trouble processing this ditty from a bored Renault mechanic during the rain delay.
I'm a believer
If Palmer is feeling hard done by this year then another driver beginning to fall firmly into that bracket is Daniil Kvyat.
Poor Daniil is just trying to keep his head down after activating torpedo mode, but the doubt is still lingering…
And then he was the latest to get grilled by Ziggo Sport in their excellent Yes/No game. The delay after being asked about fair treatment is brutal.
A silver lining
A near three-hour rain relay was enough to put anyone at their wit's end. Thankfully with so much time to fill it can lead to some little moments of joy.
There was Niki Lauda's unfortunate choice of words to describe the weather…
And the unexpected savagery from Dr Helmut Marko as he blamed Grosjean's latest 'fall-off' for the reason why Race Control were so reluctant to send the cars back out in qualifying.
Grosjean berated the FIA for allowing the session to start in the first place, but everyone else was driving in the same conditions and managed not to crash…
There was also Hamilton and Valtteri Bottas passing the time on the PS4, with the Finn trying to gain a psychological advantage by giving the player two controller to his team-mate.
While it was nice to see two Mercedes guys getting on, it was equally depressing seeing just how easy Hamilton can make Formula 1 look.
Going from playing PS4 an hour before going out and breaking Michael Schumacher's pole record? We go from PS4 trying not to burn dinner in the oven.
Fast and definitely furious
If you happened to miss qualifying on Saturday, which was excellent when it finally got going again, here's a very good review for you…
Up in smoke
Hamilton may have absolutely crushed the field in qualifying, but it was clear to see the nerves were definitely there on Sunday after this quiet, modest entrance to the track.
Smokin!!! ?????@LewisHamilton #ItalianGP @F1 pic.twitter.com/vx017nvmto

— Mercedes-AMG F1 (@MercedesAMGF1) September 3, 2017
Karma
Palmer v Alonso was not a battle we were expecting this year, but Spa and Monza have provided back-to-back episodes in a squabble reminiscent of two drunks fighting over the last chip after a night out.
Alonso:"Where is Palmer?
Team :"He is retired!"
Alonso: "Karma!!!!!!"
?? #F1 #ItalianGppic.twitter.com/kUkOXPZ0k8 via @FiftyBuckss

— F1Writers™ (@f1writers) September 3, 2017
And if Alonso does believe in karma, we hate to think what he has done to warrant the last three forgettable years with McLaren-Honda.
The signs of another retirement were there even before the race started…
The car carrying Alonso for the drivers' parade has broken down. Not even kidding.

— Pablo Elizalde (@EliGP) September 3, 2017
Last word
A big thank you to Ricciardo for preventing the race from being a complete snooze-fest with a stunning drive from P16 to P4 and arguably the radio message of the season.
Team radio: "Massa alone now."

Ricciardo: "I like them vulnerable."#F1 #ItalianGP pic.twitter.com/WbPfB2TDuH

— Planet F1 (@Planet_F1) September 3, 2017
Until Singapore…