Pit Chat: Problem? Blame Marcus Ericsson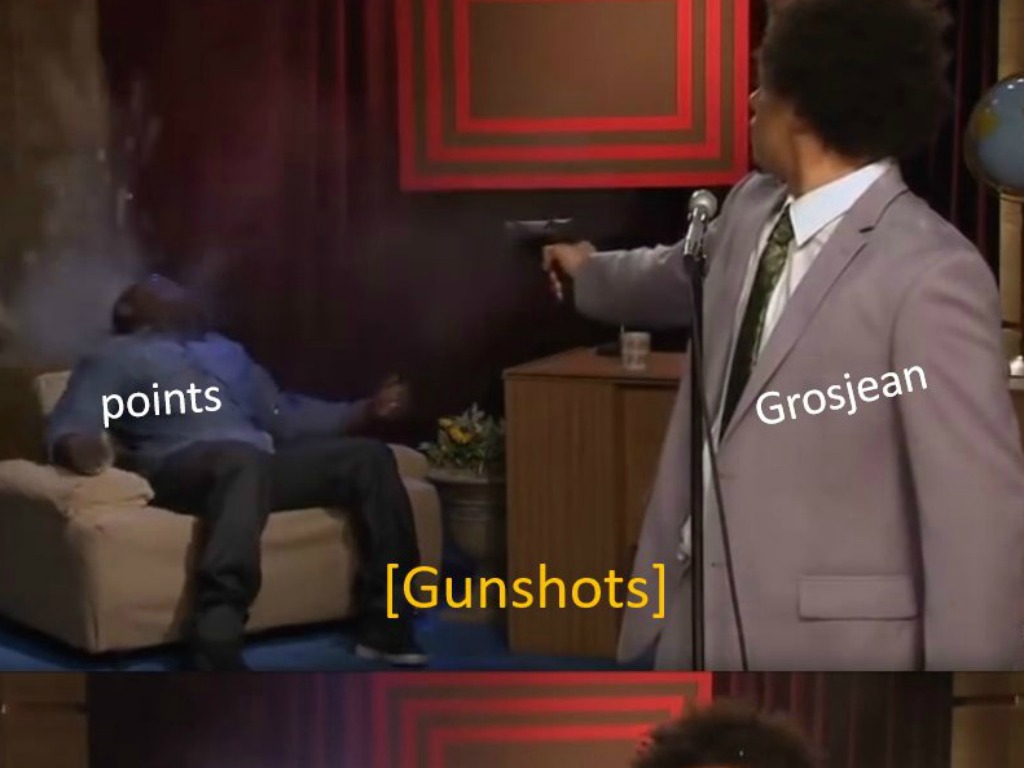 It was another bonkers edition of the Azerbaijan Grand Prix and it was all Marcus Ericsson's fault. Here are the best soundbites and social media reaction from Baku.
But first…
Kimi corner
The excitement for Baku was building very early in the week and there was none more excited than one Kimi Raikkonen.
#Kimi7 explains Baku. #AzerbaijanGP #ForzaFerrari pic.twitter.com/nCvvNXlIPo

— Scuderia Ferrari (@ScuderiaFerrari) April 24, 2018
When he does retire, he certainly won't miss having to do videos like these.
He was a little more alive for this Q and A, though, which included important questions such as what was his favourite ice cream.
He also continues to predict the future…
"I thought, ok, I just try to go as fast I can and a little bit safer and the Red Bulls, looking at what they were doing earlier in the race it was pretty certain something will happen later on when they got close to each other."
Mind you, we all saw that coming between Max Verstappen and Daniel Ricciardo.
Bromance is dead
Before we get stuck into the collision, it was Ricciardo who was centre of attention in the Drivers' Press Conference.
Poor Nico Hulkenberg and Kevin Magnussen, it's not like they have had very good starts to the season or anything. Shame on the press for pretty much ignoring them.
Ricciardo then had an interview with the Formula 1 channel themselves, where he dropped a glorious F-bomb after they went live a little too early…
And this is how you snub an interview when you are quite clearly going over some very important last minute details.
In hindsight, a couple of things didn't really age well at Red Bull. This was posted on their Instagram page just before the race…
And Christian Horner said this during the race…
"I asked them to keep it clean [before the race]. Hopefully they'll continue to do so for the rest of the race."
Eesh, how did that work out?
And, if you have any thoughts on Max's driving…
But Vettel pretty much nailed it for us…
Replay of Max driving down the straight #F1 #AzerbaijanGP pic.twitter.com/7PiqOwbvMF

— Mattzel89 (@Mattzel89) April 29, 2018
FAO FOM
One thing we do have some thoughts on is presentation. The FOM graphics, while new and snazzy, still need work. How is this still happening four races into the season?
And the decision to scrap podium interviews seems a little daft. Yeah let's interview the drivers as soon as they draw breath with their helmet off after nearly two hours of racing.
Picture perfect
One image we did enjoy, though, was best buddies Fernando Alonso and Sebastian Vettel passing each other in the paddock.
So little said, and yet so much is being said.
Art attack
The local artwork and displays were certainly…interesting. Can't Kimi have an ice cream in peace?
And this will give us nightmares all the way to Spain…
Blame Marcus Ericsson
Poor Marcus Ericsson. We couldn't help but laugh when the poor sod got blamed by Romain Grosjean's engineer for hitting the Frenchman when he crashed behind the Safety Car.
'I think Ericsson hit me'

Yup. Ericsson. pic.twitter.com/vfObY0qpWB

— Giedo van der Garde (@GvanderGarde) April 29, 2018
Of course, it didn't take long for the memes to start surfacing.
And…
We also have to blame Marcus for something…
Just stubbed my toe. It was Marcus Ericsson's fault. #F1

— PlanetF1 (@Planet_F1) April 29, 2018
And one sidelined driver is after Grosjean's seat. We see you…
At least we saw Grosjean in happier times…
You won't see a better video bomb than this all weekend 📽 💣@HaasF1Team 👏@RGrosjean 😂#F1 #AzerbaijanGP pic.twitter.com/EsgaBaIJnk

— Formula 1 (@F1) April 27, 2018
Commentator's curse
It's hard not to feel for Valtteri Bottas, who came so close and yet so far. But his fate was sealed not by the leftover debris, but by Paul di Resta.
Damn you, Paul!
Bottas did at least give us this crazy controlled slide when many would have ended up straight into the barrier.
These are some mad skills @ValtteriBottas 👏#AzerbaijanGP #F1
(via 'Mark4211'/reddit) pic.twitter.com/Vng9sAI1xM

— Franck Driver (@franckdriver7) April 27, 2018
Last word
And there we have it, another chaotic weekend in the books. So chaotic in fact that even the Formula 1 theme tune got yellow-flagged.
We'll give the last word to Bottas, who had the perfect response to the gut-wrenching end to his race.
Reporter: "How do you come back from this?"
VB: "After 10 pints of beer"
Until Spain…