Pit Chat: Torpedoes, tantrums, textbook Kimi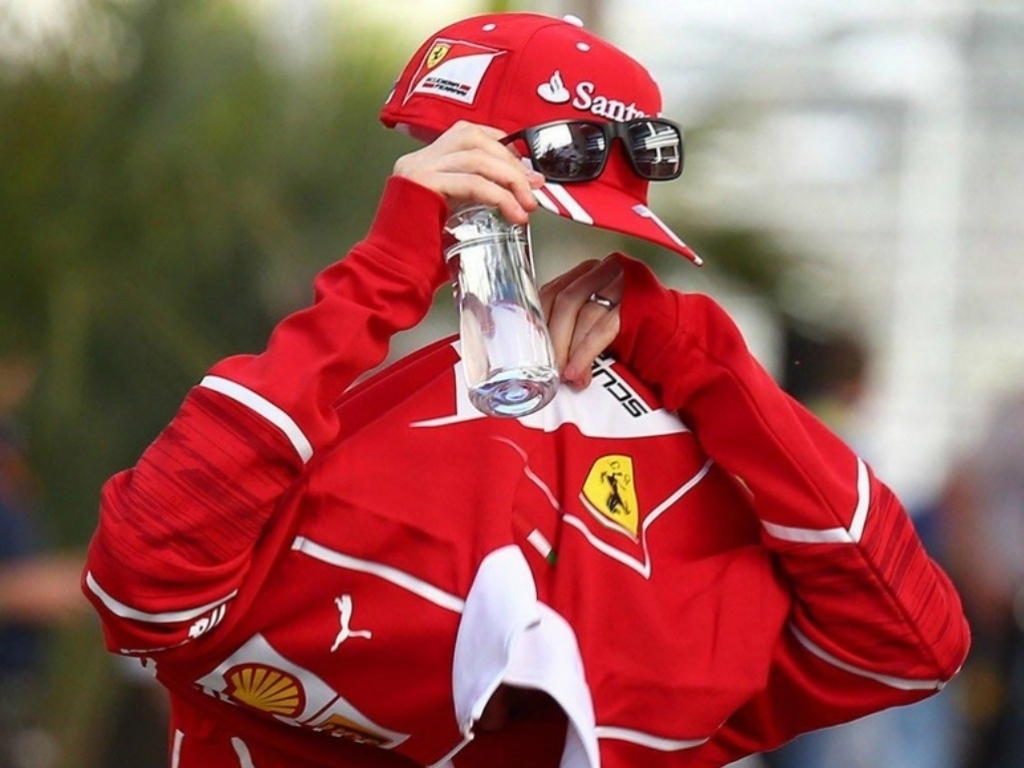 The Russian Grand Prix, for the most part, was largely forgettable. But thankfully there was still plenty that caught Planet F1's attention…
Fancy a sleepover?
The week leading up to the Russian Grand Prix started on a rather bizarre note when Williams announced a brand-new competition. So, what was the prize? Entitlement lessons with Lance Stroll? Sensitivity training with Felipe Massa? Nope…
.@F1 fans looking for a way to live out their passion can spend a night in the @WilliamsRacing garage at the #BritishGP @SilverstoneUK pic.twitter.com/QmnmxDNQeK

— WILLIAMS RACING (@WilliamsRacing) April 30, 2017
It's certainly different, we'll give them that. But, first and foremost, let's hope that garage is very well heated for the winners.
Also, it is very naive to think that the bed will be used. The temptation to sleep in the FW40 will be far too strong.
Torpedo time
After his 2016 showing at his home grand prix and the demotion from Red Bull to Toro Rosso that followed, Danill Kvyat looked like a broken man.
However, he has scratched and clawed his way out of his slump and, after his antics in the build-up to this year's race, there is no doubt now he is back to his usual self.
You may remember Kvyat activating 'torpedo mode' in 2016 as he clattered into Sebastian Vettel not once, but twice on the opening lap. Many would want to forget about it, but the Russian took it in the best way possible by openly embracing the incident.
Firstly, in the team preview published by Toro Rosso, he said: "The first thing that comes to my mind when I think about Russia is Sebastian… As in Sebastian Vettel. I like to torpedo Sebastian, it's my hobby! [Small pause] Okay, c'mon, you all know I'm joking!"
While that raised a smile, what followed was a big, cheesy grin when Kvyat unveiled a new addition to his lid…
Daniil Kvyat with a cheeky addition to his lid for the #RussianGP pic.twitter.com/eFIezqj1eX

— Planet F1 (@Planet_F1) April 28, 2017
Fantastic work.
Well, that was awkward
There is a lot of good stuff shared by drivers and teams on social media and long may that continue. But Ferrari still have some way to go based on this effort…
You gotta run! #RussianGP #Seb5 #Kimi7 @Anto_Giovinazzi #ForzaFerrari pic.twitter.com/GT1Mmvkrw8

— Scuderia Ferrari (@ScuderiaFerrari) April 27, 2017
That was more forced than a McLaren-Honda statement saying they are working very hard on the problems and hope to have fixes in place for the next race.
Speaking of McLaren…
PF1 were delighted to report that McLaren-Honda had an update ready to roll-out in Russia which would help provide reliability to the MCL32. About bloody time.
"After a disappointing grand prix weekend in Bahrain, we have since had an extremely busy few days during in-season testing, also at the Bahrain International Circuit," said Honda chief Yusuke Hasegawa.
"The team has been working hard to implement some countermeasures to help combat our issues."
Six days later: Fernando Alonso fails to start the Russian Grand Prix and his season reads thus far: DNF, DNF, DNF, DNS.
Facepalm.
What a waste
With McLaren-Honda in such a mess, there has been plenty of opportunity for Fernando Alonso to talk, and talk, and then talk some more.
He has been more of a salesman than a driver so far this year as he looks to secure a seat for the 2018 season and last week was no different.
"I saw some covers of magazines today – 'wasted talent'," said Alonso. "I'm super happy with my career. I was always in a competitive car, thank god, and I had the opportunity to reach things [others haven't]."
Always in a competitive car? You do know you have been racing for McLaren since 2015, don't you?
And to even dispute the 'wasted talent' claim is ludicrous. He is the definition of a wasted talent.
A double World Champion who is being paid £40m a year to retire cars and watch from the sidelines. Seems pretty wasteful to us.
And one of the main reasons he is off to the Indianapolis 500 at the end of this month is to ensure that his talent does not continue to be wasted.
On that note, you do have to wonder if Alonso will even bother to get the plane back from the USA if there is not the slightest sign of improvement from McLaren-Honda.
Yeah, yeah, yeah
Rivalling Alonso for the silliest comment of the week is Lewis Hamilton, who somehow managed to say the following with a straight face.
"We never sandbag," Hamilton told Autosport. "There's no benefit to sandbagging, ever.
"I think Ferrari has done in the past but there is zero benefit for us to do so."
Yes, Lewis, and we have never come up with an excuse to the question: "Are you free this weekend?"
Where's your head at?
That wasn't the only puzzling comment from Hamilton over the weekend and you cannot help but think his head is a little scrambled after being so off the pace in Sochi.
"Through the race I understood it. Speed-wise I know where it is and I will try to fix it for the next one," he said in one paddock interview.
In another?
"I can't explain it. The direction he [Bottas] was able to go I wasn't able to go basically and I don't properly understand why.
"Our driving styles are quite similar so I'm not quite sure what else in the car was stopping me go in that direction."
Well thanks for clearing that one up.
Radio gold
Kimi Raikkonen is an incredible, fascinating man and is quickly creating his own dedicated section of this feature.
First there was this early contender for radio message of the weekend…
Before he bettered that with this hilarious exchange during the race…
Engineer: "We are 9.5 behind Bottas and 8 tenths a lap quicker"
Raikkonen: "What do you mean, we are behind Bottas?"
Engineer: "Confirmed, we are behind Bottas"
Raikkonen: "How did we end up behind him and why we didn't stop earlier?"
Engineer: "He was leading the race Kimi"
Raikkonen: "Ah okay. I thought that they were the other way around."
Please race forever.
A g-lancing blow
Lance Stroll completed the first race of his Formula 1 career at the fourth time of asking, but we bet he wasn't expecting to be dragged into a row between Sepang boss Razlan Razali and ex-Formula 1 boss Bernie Ecclestone.
This all snowballed from Bernie's admittance that he overcharged circuits for hosting races. Unsurprisingly, that did not go down too well with those in charge of the Malayasian Grand Prix, which will be off the calendar from next year.
"I don't understand why he made those kinds of statements," Razlan Razali told AFP. "As a loyal customer of his for the last 19 years, it showed a total lack of respect, I think, and made us look like idiots in some ways.
Then suddenly, out of nowhere, when discussing how MotoGP does a better job of building its next generation of stars…
"You look at Formula One, who's Lance Stroll, you tell me?"
Ouch!
And on that bombshell
But grabbing pretty much all of the spotlight was Sauber, who very bravely announced ahead of the grand prix that the very reliable Honda will be supplying their engines from next season.
"We very much look forward to our partnership with Honda, which sets the course for a successful future – from a strategic as well as from a technological perspective," said genius/maniac Monisha Kaltenborn.
"Honda will begin supplying power units to Sauber as a customer team starting from next year. This will be a new challenge in Honda's F1 activities."
Oh it will be a challenge, there's no doubt about that.
We could debate and speculate about this high-risk deal until the cows come home, but really we just have one thing to say…