Pit stop practice on Haas' agenda prior to Bahrain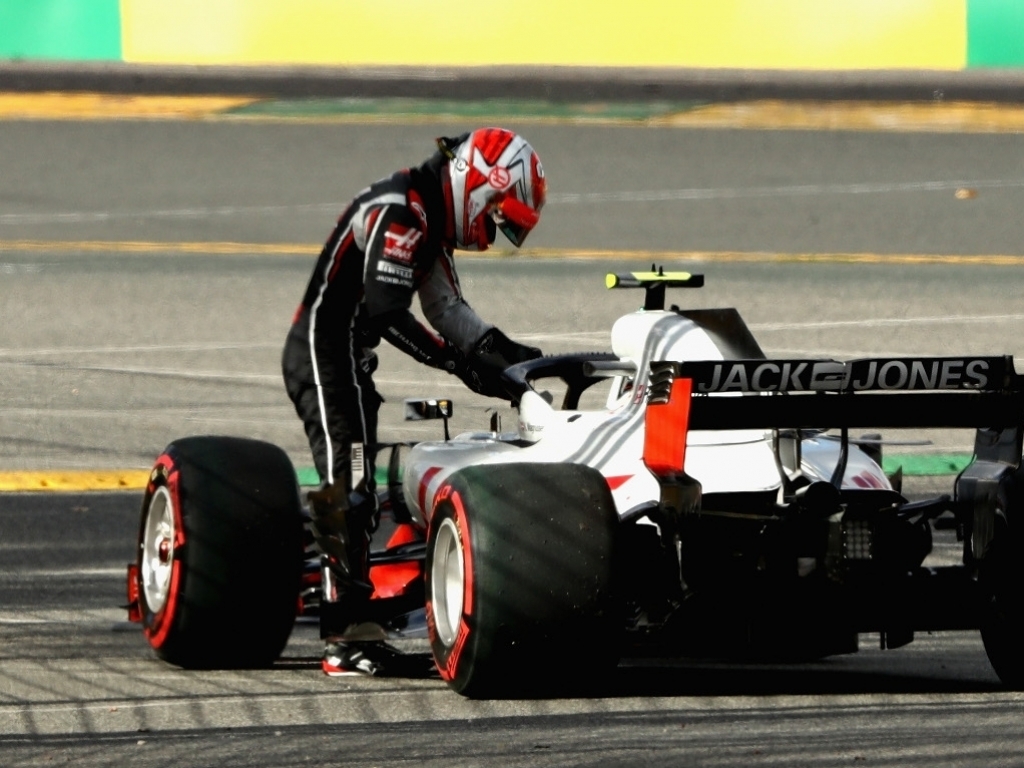 The Haas mechanics can expect to do a lot of pit practice between now and the Bahrain GP after pit stop issues put both drivers out of the Australian race.
Kevin Magnussen and Romain Grosjean were on course for points before their pit stops in Melbourne.
However, moments after Magnussen's he was forced to stop out on track with a loose wheel. Grosjean pitted two laps later with the exact same outcome.
Haas were fined €10,000 fine for the unsafe pit stops but it was the lost points that hurt the most.
"This weekend was very tense for us – we had some issues in FP1, FP2, we didn't have a lot of spares, so we didn't do a lot of pit stop practice, and that could be one of the reasons," said team boss Guenther Steiner.
"It was just a bad pit stop. The wheelnut got on wrong and it was cross-threaded. We couldn't catch it early enough.
"You work in a 2.5s window to do this and we were very unlucky.
"We had on the wheelgun the same guys as last year, which never missed it, so it is one of these things.
"We need to work harder on it – more practice. When we get to Bahrain start as quick as possible practice there and the guys can boost their confidence."
Nice touch, @RGrosjean 👏#AusGP @HaasF1Team 🇦🇺 pic.twitter.com/kmgm5M8mht

— Formula 1 (@F1) March 25, 2018