We're almost a quarter of the way through the 2018 season already…time to dish out some early awards and assess the main winners and losers so far.
Overachievers
Winner: McLaren
After three years of pain and misery with Honda, McLaren and new engine partners Renault already have more points accumulated in five races this season than their entire points haul during the 2017 campaign.
But, scratch beneath the surface and their total of 40 points so far is a little flattering given that there is a substantial gap between themselves and the top three teams, their intended targets this season, most notably Red Bull who are using the same engine as the Woking team.
Whilst there is no doubt that the MCL33 is more powerful and reliable than its predecessor, you do have to wonder where McLaren would really be if it wasn't for Fernando Alonso consistently exceeding expectations and dragging the car to finishes which would be well beyond the reach of mere normal drivers.

Honourable mention: Sauber
Like McLaren, Sauber have also already surpassed their 2017 points total and bagged 11 points so far. A current-spec Ferrari engine has enabled them to be not completely cut off at the back of the field and have largely been in the thick of the midfield action, something not many were expecting to happen straightaway.
Marcus Ericsson got the ball rolling in Bahrain with his first points finish in 50 races, while exciting young talent Charles Leclerc has been showing big signs of his potential with back-to-back points finishes in Baku and Spain – Sauber's first consecutive points haul since October 2015.
Underachievers
Loser: Williams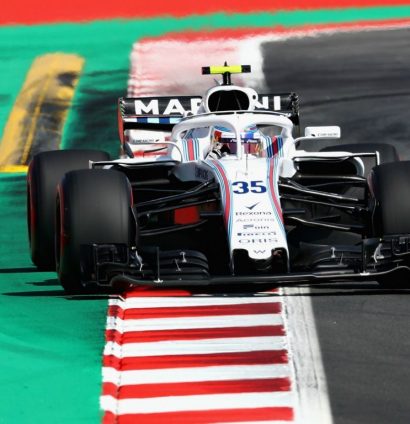 With back-to-back fifth place finishes in the Constructors' Championship, the next logical step would be continuing to work out how to leapfrog Force India and perhaps narrow the gap to the top three.
But Williams have been in utter freefall since the start of the season and there is not too much sympathy for them either after taking on a second driver in Sergey Sirotkin, who also brings in the big bucks.
Although there was (and still is) very little confidence in Williams' driver-up, the wretched FW41 has kept the nine-time World Champions firmly planted at the bottom of the standings with a meagre four points, earned by Lance Stroll in Baku.
It was expected to be bad, but not this bad.
Dishonourable mentions: Red Bull, Haas, Force India
Two double retirements have prevented Red Bull from having more of an influence in the Constructors' Championship. Both cars retired with mechanical failures in Bahrain, while Daniel Ricciardo and Max Verstappen collided in Baku.
Those double DNFs could prove costly already as Red Bull have shown that the RB14 is more than capable of being competitive on race day.

Haas also initally struggled with double DNF syndrome after their disastrous pit stops in Australia threw away what looked like being a massive handful of points.
Since then, it's been Romain Grosjean doing that all on his own, squandering P6 with a bizarre crash behind the Safety Car in Baku and crashing out after just three corners in Spain when lining up from P10 on the grid.

After consecutive P4 finishes in the Constructors', Force India were once again expected to set the standard in the 'best of the rest' category.
However, they have only achieved points finishes in three races this year, which is a stark comparision to the great start they made last year with double points finishes in the first five races of 2017.
Sergio Perez did score a second career podium in Azerbaijan to massage the figures somewhat but, other than that, the pink panthers have racked up just three more points otherwise.
Stand-out driver
Winner: Fernando Alonso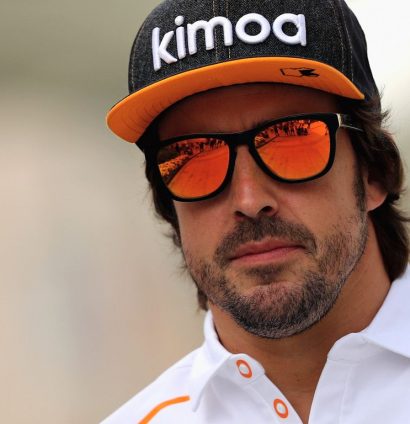 In his 18th season in Formula 1, Fernando Alonso is still proving why he is one of the all-time greats of the sport. He may not be bagging victories or clinching podiums, but he is one of only three drivers alongside Lewis Hamilton and Sebastian Vettel to secure points finishes in all five races so far this season and is doing so by driving the absolute nuts off the MCL33.
With the two-time World Champion out of contract at the end of the season, McLaren will be on their hands and knees praying that Alonso sticks around based on his excellent form.
He is also the only driver to outperform his team-mate in every qualifying session so far.
Honourable mention: Charles Leclerc
Ferrari's rising star Charles Leclerc emerged as a late contender for this award after two superb drives in Baku and Spain.
Leclerc was guilty of making mistakes at crucial moments in his few races in Formula 1, but he has already started to show signs of consistency after consecutive Q2 appearances and back-to-back points finishes.
It is difficult to try and not get too carried away with him at this very early stage of his career, but we already cannot wait to see him in Ferrari colours a little bit further down the line.
Most under-pressure driver
Loser: Romain Grosjean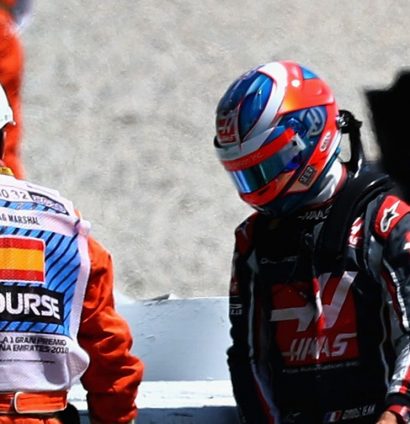 The Frenchman is a clear winner in this category, cementing his, erm, award, after two crashes in Baku and Spain where he only has himself to blame.
He is the only driver other than Williams' Sergey Sirotkin not to score a point this season and has thrown away big opportunities, especially in Baku when he was running in P6, to get off the mark.
Kevin Magnussen has been left to showcase the competitiveness of the Haas car all on his own and any slim chance of Grosjean catching Ferrari's eye for a future drive have all but disappeared.
Grosjean needs to start performing soon or else his own seat could come under threat, even more so if Charles Leclerc continues to impress at Sauber.

Dishonourable mentions: Max Verstappen, Stoffel Vandoorne, Sergey Sirotkin
Max Verstappen is also a man under pressure, having made costly errors at every race before the Spanish Grand Prix, and even there he sustained some minor damage after a slight coming together with Lance Stroll.
Contact with Lewis Hamilton ruined his race in Bahrain, and then rubbing wheels several times before the big crash with his team-mate Daniel Ricciardo in Baku. A podium finish in Spain could be a return to form, but the Dutchman is 62 points off the Championship lead after being tipped as the third favourite for the title this season.
Stoffel Vandoorne has collected points in three of the first five races but remains firmly in the shadow of Fernando Alonso. The Belgian feels the gap isn't too big between the pair, but anyone without the blinkers on can see that he is getting trounced, especially in qualifying.
It has been a brutal start for Sergey Sirotkin at the start of his Formula 1 career. The FW41 is clearly not fit for purpose but the Russian is exacerbating Williams' problems by not having any moments to speak of to show that he belongs at the highest level of motorsport.
Lance Stroll has finished ahead of his team-mate in all five races and, if Sirotkin does not show some slight signs of hope, then the calls for a certain Robert Kubica are only going to grow louder again.
Unluckiest driver
Winner: Kimi Raikkonen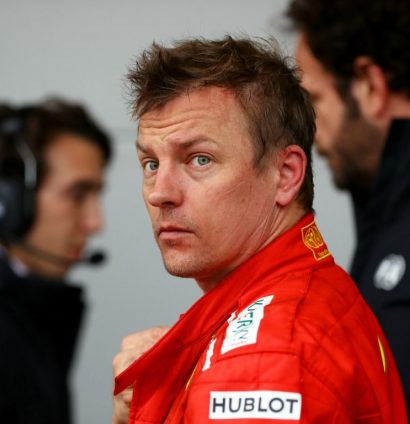 One of the most pleasant surprises of the season so far is the return of a competitive Kimi Raikkonen.
He has finished on the podium in the three races he has managed to complete, but two DNFs completely out of his control has seen him lose precious points already.
A botched pit stop in Bahrain, which resulted in Ferrari mechanic Francesco Cigarini breaking his leg, ended Raikkonen's race in dramatic fashion, while engine issues brought an end to his afternoon in Spain.
Even Raikkonen's podium finishes were far from plain-sailing. He was set for a P2 finish in Australia before losing out under the Virtual Safety Car, given a rotten strategy in China acting as a blocker to Valtteri Bottas and had to come from an absolute mile back in Baku after Esteban Ocon squeezed out the Finn a little too much at Turn 3 on the first lap.
Honourable mention: Valtteri Bottas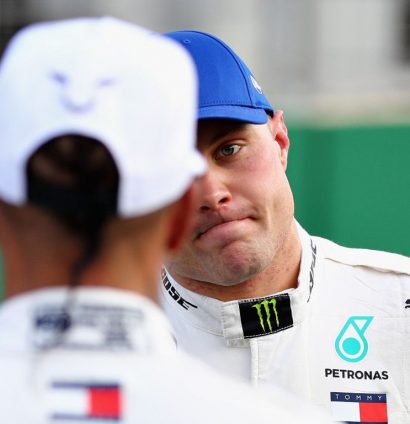 The other Finn, Valtteri Bottas, gets an honourable mention purely for the Azerbaijan misfortune. Bottas had driven the perfect race, extending the first stint superbly and coming out in the lead after his pit stop.
All that was left was for him to nurse the car to the finish after the Safety Car restart, but a stray piece of debris caused a puncture to his Mercedes, ultimately leading to his retirement and 25 points down the drain with victory within touching distance. Those lost points, and the seven fewer that Hamilton would have had, means Bottas would be just five points behind his team-mate at the top.
Best performance
Winner: Daniel Ricciardo
This was a tough one. But the smiling assassin gets the nod after his thrilling victory in China. Yes his assault toward the top was only made possible by pitting for fresh tyres under the Safety Car, but the manner in which he achieved his sixth career win will live long in the memory. His overtake on Lewis Hamilton at the hairpin in particular would have been an instant addition to the 2018 season highlight reel.
Honourable mentions: Pierre Gasly (BAH), Sebastian Vettel (BAH), Charles Leclerc (AZE), Lewis Hamilton (ESP)
There were two immense performances in Bahrain. Firstly, Pierre Gasly took a Toro Rosso to a P4 finish which was the team's joint-best result since Sebastian Vettel's 2008 victory in Italy.
The Frenchman, in his first full season in Formula 1, was consistently in the top 10 through the whole weekend, qualifying in P6 before producing a rock-solid drive on Sunday to finish just outside of the podium places.
Sebastian Vettel also has to get a mention for his superb winning drive in Bahrain. In a gripping strategic battle with Mercedes, Vettel was forced to commit to a one-stop strategy on soft tyres. He eventually completed 30% more laps than Pirelli said the tyre could handle, and held off Valtteri Bottas to take the narrowest of victories.
As mentioned earlier, Charles Leclerc produced a storming drive to finish in P6 in Azerbaijan and score Sauber's first points of the 2018 campaign, as well as properly announcing his arrival on the Formula 1 stage.
Lewis Hamilton was a late contender after a trademark commanding drive in Spain. It was 'Hammer Time' pretty much all weekend after a blistering Q3 lap put him on pole and he then went on to stroll to his second victory of the season with a simply flawless drive.
Most memorable moment
Winner: Ricciardo v Verstappen in Baku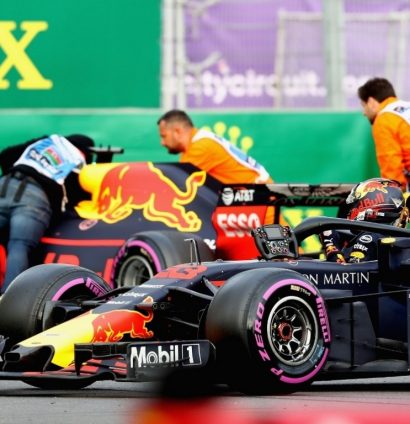 Just what is it with Baku and memorable clashes? We had Hamilton v Vettel in 2017 and this year we had Ricciardo v Verstappen.
The two Red Bull drivers were squabbling with each other all afternoon in Baku, the team-mates simply refusing to give the other an inch from the moment the lights went out.
It completely ruined the races of both drivers, but it made us get through a big bowl of popcorn. The battle of course culiminated at Turn 1, with Ricciardo and Verstappen wiping each other out once the Dutchman made a double move whilst defending, prompting fresh concerns about his very aggressive driving style.
Honourable Mentions: Lewis Hamilton triple overtake (Bahrain), Kimi Raikkonen's botched pit stop (Bahrain)
After a cautious start in Bahrain, Lewis Hamilton was down in P10 as he tried to overcome a five-place grid penalty for a new gearbox.
His race suddenly came to life down the pit lane straight as he overtook not one, not two, but three cars to move into the top seven. The four-time World Champion positioned his W09 beautifully to thread his way through Fernando Alonso, Esteban Ocon and Nico Hulkenberg.
Also in Bahrain, there was a memorable moment of a completely different kind. When Kimi Raikkonen came in for his second pit stop, the automatic light system failed.
The Finn was given the green light, but his left rear tyre had not been taken off. As his foot went down on the throttle again, Raikkonen ran over the leg of one of his mechanics, Francesco Cigarini, resulting in a broken leg for the Italian, and Kimi's retirement from the grand prix.
Best race
Winner: Azerbaijan Grand Prix
Well done Baku. After the utter madness of the 2017 race in the Azerbaijan capital, its successor somehow managed to completely surpass our own very high expectations.

Where to even start? There were two retirements after just three corners with Esteban Ocon and Sergey Sirotkin chewed up and spat out by this very unforgiving circuit.
Nico Hulkenberg became another early DNF victim before we then had the infamous collision between Red Bull's Daniel Ricciardo and Max Verstappen, which had been on the cards pretty much all afternoon.

Romain Grosjean crashed behind the Safety Car, Valtteri Bottas was cruelly denied a well-earned victory with the checkered flag almost in sight as a piece of debris caused a race-ending puncture and Sebastian Vettel blew his chances by being a bit too daring going into Turn 1.

Lewis Hamilton was the fortunate winner and was joined on the podium by Kimi Raikkonen and, most notably, Sergio Perez.
Charles Leclerc officially emerged onto the Formula 1 scene with a P6 finish and Fernando Alonso arguably stole the show by essentially bring half a car back to the pits on lap one and somehow managed to finish P7 for a third consecutive race.

Worst race
Loser: Australian Grand Prix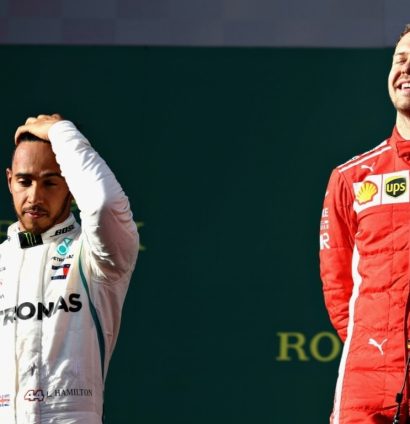 No sooner had the curtains been raised on the 2018 season, many would have been clambering to pull them back down again after a largely forgettable race.

There were just five on-track overtakes following the first lap at the Albert Park street circuit and only a software glitch prevented Lewis Hamilton from what would have been a routine victory.
That timing bug was exposed by the race's only other major flashpoint as both Haas cars suffered race-ending pit-stops whilst running in the lofty heights of P4 and P5, allowing a fortunate Sebastian Vettel to pinch the lead under the Virtual Safety Car and punish Mercedes' error.
After such a long hiatus since Abu Dhabi in 2017, this race was simply not worth the wait.