Pole-sitter Bottas braced for 'good fight'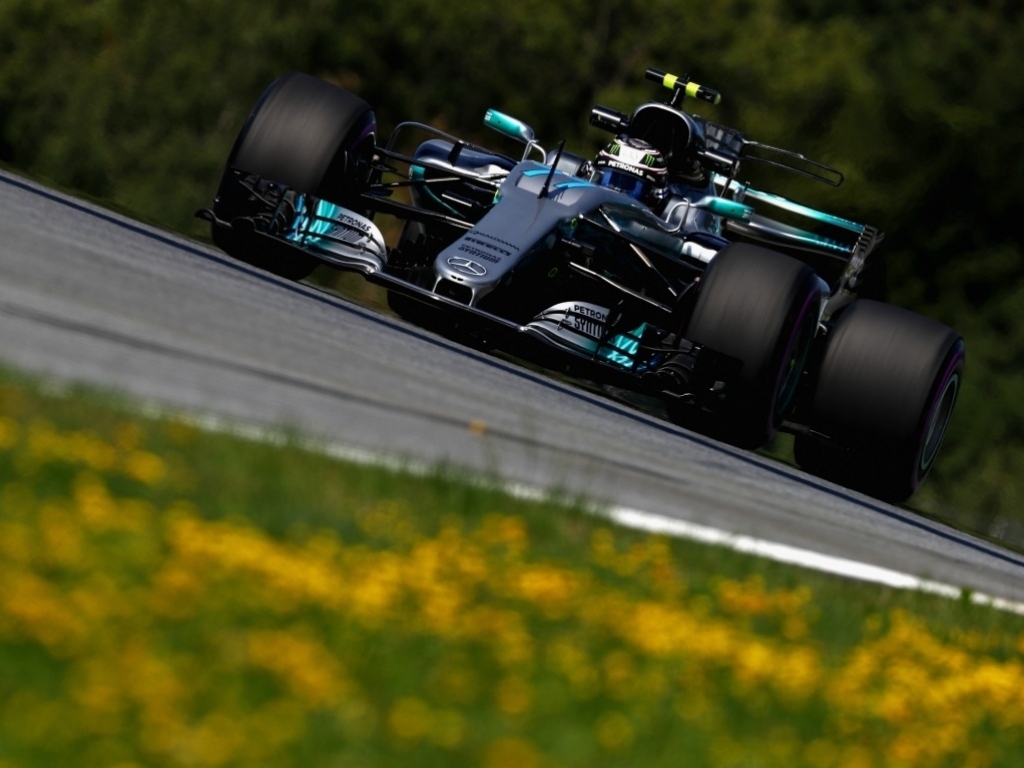 Valtteri Bottas is expecting a "good fight" with Ferrari at the Austrian Grand Prix after he squeaked pole position ahead of Sebastian Vettel.
Bottas finished 0.042s clear of the World Championship leader, as his team-mate Lewis Hamilton slipped down to P8 due to his gearbox penalty.
Bottas believes Hamilton can still recover from there, while he goes on to clinch the race win for himself.
"It feels good," Bottas said, when asked for his thoughts on a second career pole. "I enjoyed it today driving in front of this crowd so thanks for the support.
"I enjoyed it today as the car was getting better and better. It was a decent lap in the end but not quite perfect but it was good enough.
"It should be a good fight tomorrow, the target is not less than winning for us.
"Lewis has a good race ahead with a lot of time ahead to come back to get points for the team."