Practice quotes: Renault, Haas, McLaren, Force India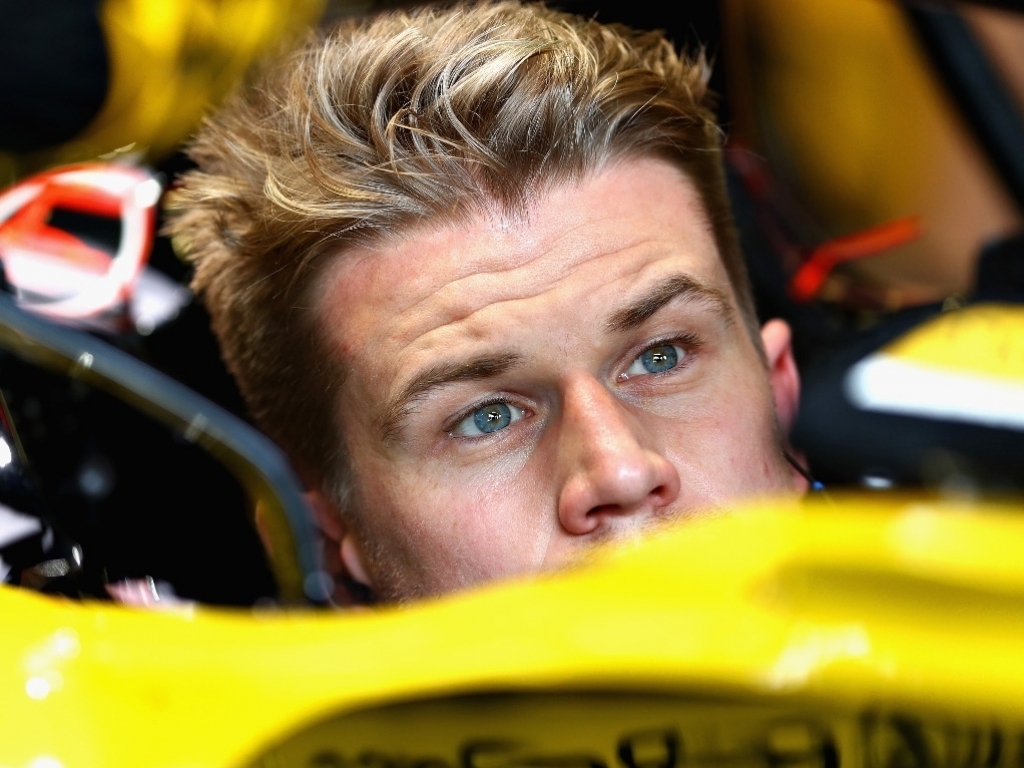 Renault finished best of the rest on the opening day in China; McLaren are fined after Stoffel Vandoorne is unsafely released.
Renault
Nico Hulkenberg: "It was pretty windy in the morning session then we did see some rain at the end of the afternoon session otherwise it's been pretty straightforward. We've got a good starting point with the car here so it's a case of seeing what we can do to get the most out of qualifying tomorrow then the race on Sunday."
Carlos Sainz: "It was a clean Friday and I'm feeling more comfortable with the car. The balance is better than it was in Bahrain. We still need to look at the long-runs and make a step forward in that area but it's certainly an encouraging Friday for us. It's a lot trickier this weekend in terms of tyres and there's a big gap between the compounds and a lot of tyre degradation. We'll analyse that area and then assess the strategic options we have for Sunday."
Haas
Kevin Magnussen: "It was a good day for us – another good Friday. I'm happy with what we've seen. We need to work a bit on tire management, especially for the first stint on the ultrasoft, but then I think everyone's struggling a little bit. Let's see what happens. The team's doing a good job. The car's behaving well. It's performing at a good level. I'm happy. I had a good feeling in the car."
Romain Grosjean: "Well, we've done quite a bit today. We've tried different things on the car – some worked, some didn't. We didn't quite get the qualifying simulation lap right, which is a bit of a shame. The longer run felt better, which is always encouraging and what you want for the race. We know Shanghai is a difficult circuit, so we're studying all the options. The time sheet for today is not really representative of where we are."
McLaren
Fernando Alonso: "The first session today was primarily spent testing some new parts we have on the car, while in the second session we focussed on the tyres. Since the degradation here is quite high, especially on the front tyres, it was important for Stoffel and me to test both compounds. We also managed to check the car in wet conditions, on Inter tyres, even though it was only for a few minutes at the end of the session. It's always good to have an idea of engine mapping and everything else, which is different in the wet. We're expecting good weather for the race – dry, sunny and wind blowing in a different direction – therefore not very similar conditions to today, so on Sunday we'll need to improvise. We completed all the items on our programme and now we need to go through all the data and find performance for tomorrow."
Stoffel Vandoorne: "It's not been the smoothest Friday for us. We had a few problems in FP1, and FP2 wasn't perfect either with the issue with the pit-stop, but I did feel a lot more confident in the car this afternoon. In general, we've learned a lot again and FP2 was a much better session. The most positive thing from today, as we've learned over the last couple of weekends, is that our race pace looks promising and there's a lot of effort going into our race preparation. Our qualifying performance we still need to work on a bit and understand a few things, but generally I feel okay. There's plenty to play with here – the weather might look a bit tricky tomorrow and we'll have a few different possibilities in terms of allocating tyres, but I think we have everything we need. There is quite a big difference between the Prime and the Option tyres as they behave quite differently so it will make things pretty interesting. We're prepared and we know what we want for the race, so we should be in a strong position. It was also quite windy today and I think everyone was affected by it, but generally we had no major issues. After the pit-stop I left the box and I didn't feel that there was anything wrong straight away. It was only as I turned left into Turn Three that I felt something happen, and when I looked in the mirror I could see that the right rear wheel was wobbly, so I immediately parked the car as a safety precaution. At the moment we're still investigating, so it's a bit too early to say what caused it. Pit-stops are part of Formula 1 and I think they always will be in some way. Of course, we don't like to see incidents like we saw in Bahrain – we've seen a couple of cars having to park up and it's definitely not what we want – but it happens every now and then."
Force India
Sergio Perez: "It was a positive day. We worked our way through all the different tyre compounds and we've collected lots of information, which is always the focus of a Friday. It's been pretty cold and wet today so let's see what the weather does tomorrow. At least we have done a few laps on the intermediate tyres to be ready just in case we get some more rain over the weekend. Based on my feeling today, the goal tomorrow is to reach Q3."
Esteban Ocon: "A good day overall and a very busy one. We worked through the test items and ran all the tyres we needed to, and even did some laps on the intermediates when the rain arrived. The long runs went to plan and I tried the ultra-soft tyre for the first time, which has given us a good idea of the direction we need to take for qualifying. We've worked hard to find more performance too and I would say it's been a more solid Friday compared to Bahrain. We will keep working hard tonight and see where we stand tomorrow."