Provisional Austrian Grand Prix grid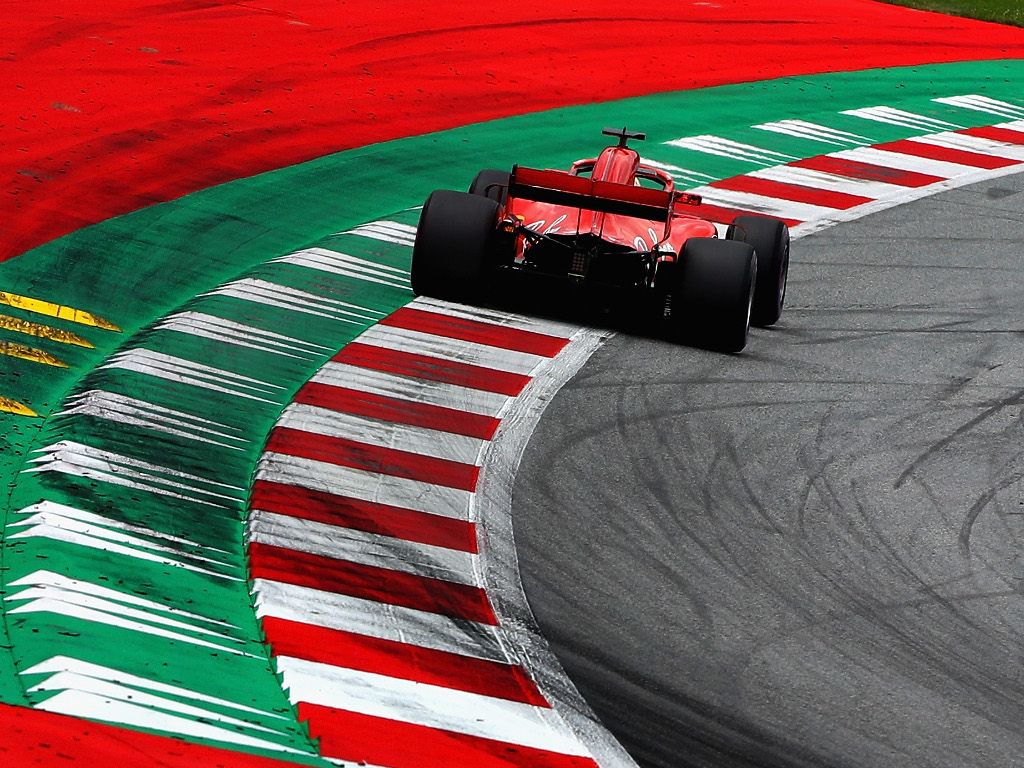 Four drivers, Sebastian Vettel, Charles Leclerc, Brendon Hartley and Fernando Alonso, have been penalised ahead of the Austrian GP with the latter starting from the pit lane.
Vettel was slapped with a three-place grid penalty for Sunday's race having blocked Carlos Sainz during qualifying.
An unhappy Sainz told Renault that he "had to take a kerb to avoid him, I nearly crashed."
Vettel qualified P3 but falls to sixth.
Meanwhile Leclerc, who again made it into Q2, will start from 17th place on the grid after his Sauber required a new gearbox following an issue in FP3.
News prior to the race is that Alonso will start from the pit lane after taking new engine parts following qualifying.
Brendon Hartley, already starting on the back row, has also taken on fresh engine parts.
Revised grid
1 Valtteri Bottas Mercedes 1:03.130
2 Lewis Hamilton Mercedes 0.019s
3 Kimi Raikkonen Ferrari 0.53s
4 Max Verstappen Red Bull 0.71s
5 Romain Grosjean Haas 0.762s
6 Sebastian Vettel Ferrari 0.334s *
7 Daniel Ricciardo Red Bull 0.866s
8 Kevin Magnussen Haas 0.921s
9 Carlos Sainz Renault 1.595s
10 Nico Hulkenberg Renault 1.889s
11 Esteban Ocon Force India 1:04.845
12 Pierre Gasly Toro Rosso 1:04.874
13 Lance Stroll Williams 1:05.286
14 Stoffel Vandoorne McLaren 1:05.271
15 Sergio Perez Force India 1:05.279
16 Sergey Sirotkin Williams 1:05.322
17 Charles Leclerc Sauber 1:04.979 **
18 Marcus Ericsson Sauber 1:05.47920
19 Brendon Hartley Toro Rosso 1:05.366 ***
Fernando Alonso McLaren 1:05.058 ****
* three-place penalty for impeding
** five-place gearbox change penalty
*** starting from back row after engine penalty for new parts
**** starting from pit lane after engine penalty for new parts