Qualy: McLaren, Haas, Sauber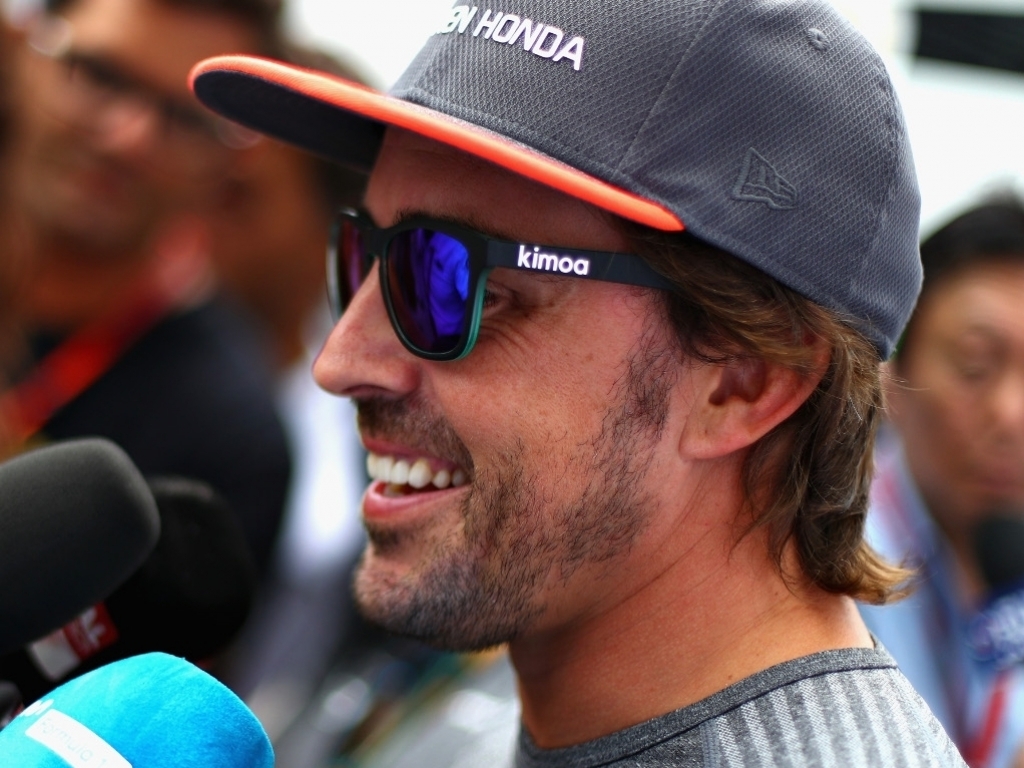 Fernando Alonso caught the eye with an impressive performance in Q1, but Haas and Sauber continue to struggle at the back.
McLaren
Fernando Alonso: "I'm extremely happy with the performance of the car so far this weekend. It felt great yesterday and also today, with a lot of grip in the corners and it gave me some good feelings in the high-speed sections, too. In Q1 we proved how strong we are on this track. Being only two tenths off the fastest time shows what a great job McLaren is doing. I felt we had the best car out there today. It was good fun! Obviously saving some tyres in Q2 was the main priority today. With the straight-line deficit we have here, it's going to be difficult to overtake tomorrow, which is the key point for us. The penalty will hurt massively because starting last we will run behind traffic for the whole race, but we'll try to be aggressive and if something happens in front of us we'll take the chance."
Stoffel Vandoorne: "We're taking penalties this weekend so our focus today was preparing for the race and definitely not on qualifying. Even in Q1 I was running on high fuel to prepare for the race and fine-tune the balance. After the struggles I had with the engine yesterday in FP1 and FP2 – which made it a very difficult and complicated day – today I felt a lot more comfortable in the car from the first moment of FP3, and actually our package is getting stronger and looks reasonably competitive here. Today was a lot more positive for me and a big step forward, and I feel like we're in a decent shape for the race tomorrow. We'll be starting from the back so it will be tough, and where we will finish is hard to say. Overtaking in a straight line will be difficult for us so we'll have to be aggressive, thoughtful and ambitious in the way we drive, and hopefully we can have a strong race. Qualifying was never really a priority for us today so I'm looking forward to the race."
Haas
Kevin Magnussen: "We had feared this weekend would be tough. We obviously weren't very quick in qualifying. This track is like our Achilles' heel. It was kind of expected, but it's still disappointing. We just have to push on. The issues are a combination of things. I'd say with the air being so thin here, everyone has to cool their cars a lot more, open up their cooling on the brakes, engine, water, everything. When we do that, we don't have a very good top cooling when it's open. We lose out there, and it seems very bad this time. Hopefully we can stay in the fight tomorrow, and at least push and see what we can get. I hope our race pace is a bit better than our qualifying pace."
Romain Grosjean: "We have had a tough weekend. We didn't run anything yesterday, so of course there's always performance there. I had a very poor out lap at the end with a lot of traffic, so there were a few tenths in hand, but nothing that would put us where we should be. There's no excuse. We've got a 2017 Ferrari engine, which is more powerful than the Sauber one. We'll need to work, and we'll need to find a way to make the car faster at the circuits where we need extra downforce. It's going to be 71 laps with a handful of a car to drive tomorrow. Anything is possible. I don't want to be super positive saying everything's going to be great, but you never know in the race. It's a tough circuit and cooling is a problem for everyone. Brakes are going to struggle. In Singapore, we were not supposed to score points and we did. There's always hope, but definitely it's going to be a tough one."
Sauber
Marcus Ericsson: "It was a good day. We continued to build on the practice sessions from yesterday and took the right steps on the set-up of the car to be more competitive. It was a good effort by the team as we managed to get the maximum out of the car in qualifying. I am also satisfied with my final lap in qualifying – it was a nice one, and it was not too far off of Q2. We go into tomorrow's race with a positive feeling."
Pascal Wehrlein: "Overall I am satisfied with my day. Although we had some issues with my car in FP3, the team was able to resolve them quickly which let me complete a few laps in the morning. The qualifying session went rather well. My performance was continually improving, and I had a solid chance of getting into Q2. Unfortunately, I made a small error in sector one on my final lap and did not make it. Nevertheless, this gives me confidence for tomorrow's race and I look forward to getting back in the car, and giving everything I have."