Race quotes: Haas, Renault, McLaren, Sauber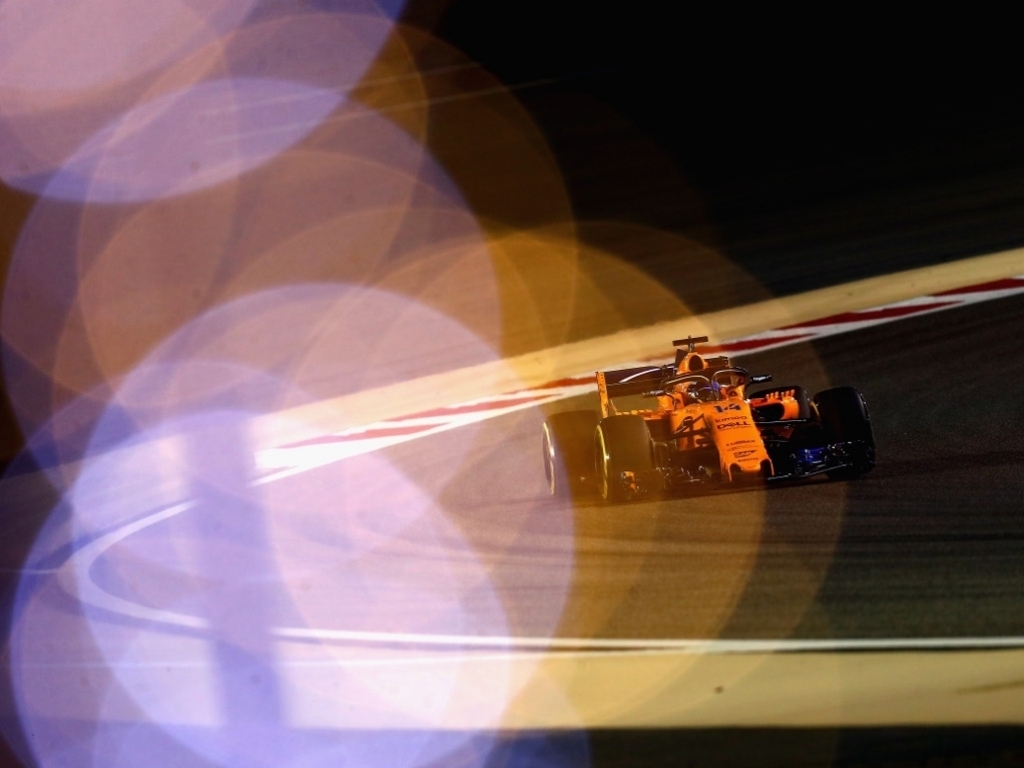 Haas put their pit stop woes behind them, another double points finish for McLaren and a long-awaited points finish for Marcus Ericsson.
Haas
Kevin Magnussen: "I'm happy about today. It's really good to get 10 points and get our championship started. I'm really proud of the team, especially the guys on the pit stops. They had a tough time between Australia and here. They kept their heads and got back to basics. They did what they do best and they delivered today. I couldn't really fight with Gasly in the Toro Rosso ahead in fourth, but still, we're happy with P5."
Romain Grosjean: "It was always going to be difficult starting from the back of the grid. I didn't really have a good first lap, but after that I came back through the field quite nicely. If I hadn't lost my bargeboard I'd have finished potentially seventh or eighth. That was a problem – losing parts as we're just running on track. On those two laps, the car was absolutely undriveable. We had to pit to remove the part, so that was the end of the story."
Renault
Nico Hulkenberg: "We got the maximum from the race today, which is a good positive. We didn't quite have the pace to compete with the cars ahead of us and that leaves me a little disappointed, so it's clear the midfield fight is very close. It was a busy race and our main focus was fuel saving whilst still trying to race other cars and I think we managed that quite well tonight."
Carlos Sainz: "I was surviving in the end there with very tired soft tyres and having to do a lot of fuel saving. We need to analyse what happened at the start because I had too much wheel spin and from there onwards the race was compromised. I was stuck in traffic after both stops and we couldn't really do a lot from there. It was a tough day to be honest, but luckily China is just around the corner and we will fight our way back to the points."
McLaren
Fernando Alonso: "It was another great race today, with the team performing good pit-stops, good strategy and good reliability. Everyone worked perfectly today and we got both cars into the points.
"We did a good job at the start, overtaking a couple of cars. We had newer tyres compared to the people around us and we were expecting a bit more, but after that we had the pace to keep our position in the front train.
"Looking at the overall picture of the weekend, we struggled in every session and had quite a poor qualifying, so now being seventh and eighth is a positive result for the team.
"Having 16 points after two races is promising, but at the same time we know that this weekend was not good enough in terms of performance, so we need to raise our game. We just cannot underperform again. We know that we have the potential, and that the car has some good things and bad things which we need to make sure we improve as soon as possible. New parts are coming, but whatever we have on the car on Sunday we're sure we'll deliver and push to the limits, and today was another good example."
Stoffel Vandoorne: "After the start of the race I didn't think this result would be possible today! I had a terrible start, a lot of wheel-spin off the line and found myself sitting there in absolute last after Turn One. From there we made a great recovery, and to finish eighth and have both cars in the points again is very pleasing.
"We always knew our race pace was going to be better than our qualifying pace and today we proved that again. We overtook a lot of cars on track and made some very bold overtaking moves into Turn One. For me it was an amazing race and I enjoyed some great fighting, so I'm pretty happy. We were very ambitious today and had a good strategy, knew our race pace was better than a lot of the people around us and today is a great result for us.
"We still have a lot of analysis and work to do to understand why our race pace is so different. I think it will get better over the next few races and if we're able to start in higher positions it will make our life a bit easier and allow us to finish further up the grid. I'm sure the results will be visible very soon. There are a lot of plans in place and we know that in Formula 1 it can take a bit of time to see the benefits of those, but we're very confident that on a Sunday we can go out and race. We showed that again today and we need to keep working and keep improving."
Sauber
Marcus Ericsson: "It is an amazing feeling to back in the points, especially this early into the season, as a start to our new chapter with Alfa Romeo. It is a great reward to everyone at the racetrack and back at the factory. The strategy we had today was good, and it was a challenge to make it all the way to the end of the race with the tyres and fuel we had. I had to be clever as a driver and pick the right fights to make sure that I do not use the tyres too much. It was a great team effort. I am very happy, very pleased, and I look forward to continuing on this positive path."
Charles Leclerc: "It has been a motivating evening for the team. After working hard all weekend, we scored two points, with Marcus having a very strong race. At the same time, I am not completely satisfied with my own result. We went for a high-risk strategy after I struggled with a flat-spot at the beginning of the race. We opted for a set of medium tyres – unfortunately, they did not last as long as we hoped. We are looking into what happened in the stint on the medium option and will be sure to learn from this experience. In any case, it was a positive race for the team, and I look forward to being back in the car next weekend in China."