Race quotes: Toro Rosso, Haas, Red Bull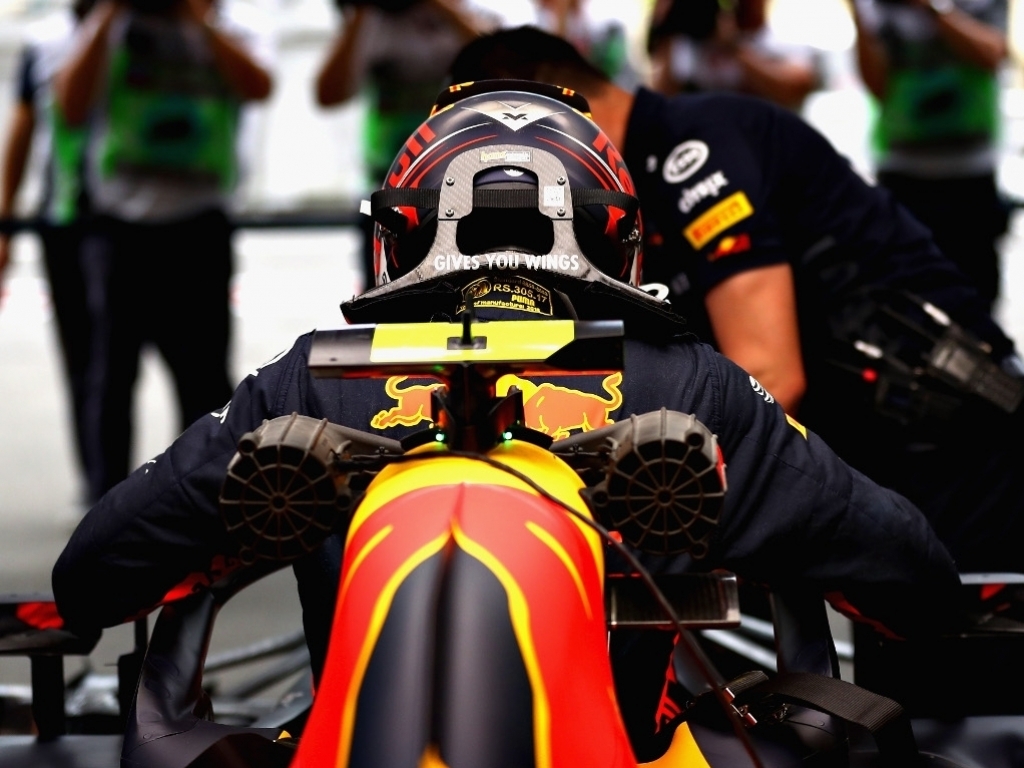 Brendon Hartley picked up his first-ever point in F1, Red Bull suffer another disastrous double DNF after drivers collide.
Toro Rosso
Brendon Hartley: "That was an interesting race! From my point of view, I kept it clean but we didn't really have the pace today to challenge in the midfield. In the areas we needed to overtake we just couldn't get close enough. There was a lot of drama around me, but I managed to keep my nose clean and take home my first World Championship point in F1, which is great! It was important for me to get to the end of the race today – especially after yesterday! I think at times during the race the pace was OK, but on the Ultrasoft tyre at the end I didn't feel like I could challenge the cars in front. I would have loved to attack a bit more but let's be happy with a point on the board…I'll take this momentum into the next race!"
Pierre Gasly: "I had a really good start to the race, from 17th I managed to get into the top 10 after the first lap, but after that it was really tough to hold my position! I couldn't do much to keep the cars behind on the straights and I was overtaken by quite a few. It was so difficult! After the final restart, I had an incident with Magnussen where he put me in the wall, breaking half of my floor, my mirror, and bending my steering. It was quite a frustrating race because with all of the retirements and without the collision I could have been in the points."
Haas
Kevin Magnussen: "Obviously, things aren't going our way at the moment. We still have a car that is performing well, so I'm looking forward to the rest of the season. We've got a competitive car that we can score points with, and on a regular basis if we have smooth weekends. I'm sure we'll be alright. It's just been a tough start to the season, especially when you see the potential in the car, it's even more frustrating. We'll come back from this. It was just a tough weekend overall."
Romain Grosjean: "This hurts a lot and I want to apologize to the team. We were in the middle of an amazing race, starting last and running P6. Seeing (Sergio) Perez on the podium, knowing I was fighting with him, is very painful for all of us. It was going very well. The conditions were tricky, there was a lot of wind, the car was going left and right, pushing then not pushing. I was warming up my tyres and bumped into a switch that I'd moved by two positions. When I touched the brakes, the brake balance was locked rearward – it just locked the rear wheels and I spun."
Red Bull
Daniel Ricciardo: "For sure it was a chaotic race and I guess we caused most of that. I have watched a few replays and the only thing we can both say is sorry to the Team. This is the last thing we wanted. We want to be able to race and I'm thankful that the Team let us race. We tried to keep it clean and give each other room but we were racing hard and in the end it cost us. I'm not going to talk about the incident but this was the worst case scenario and everyone is pretty heartbroken. I will personally apologise to the Team and once again I'm just sorry we are all in this situation when everyone has worked so hard to give us such a good car."
Max Verstappen: "Today was just really disappointing for the Team and we lost many points unnecessarily. I don't think we need to speak about fault because at the end of the day we are racing for a team and representing a lot of people, so when this happens it is not good for both of us. The tow was very strong and our speed was very similar, so we were then always very close to each other. Before the accident it was hard racing but fair I think and we gave each other space, we had a little brush with the wheels but I think in racing that can happen, but what happened afterwards is not good. We will learn from this and have to make sure it doesn't happen again. I don't think not letting us race anymore is the way forward but of course we will talk this over as a team and learn from it. We are always very fair to each other and have spoken immediately about this. For now, I'm just sorry and want to apologise to the people we represent here and at the factory as well."