The first race of the season is in the bag and some are not convinced by Ferrari's victory. Planet F1 readers react to the race in Melbourne…
You can join the discussion here, or if you have anything else F1-related that you want to get off your chest, you can also e-mail us at PlanetF1@planetsport.com.
No worries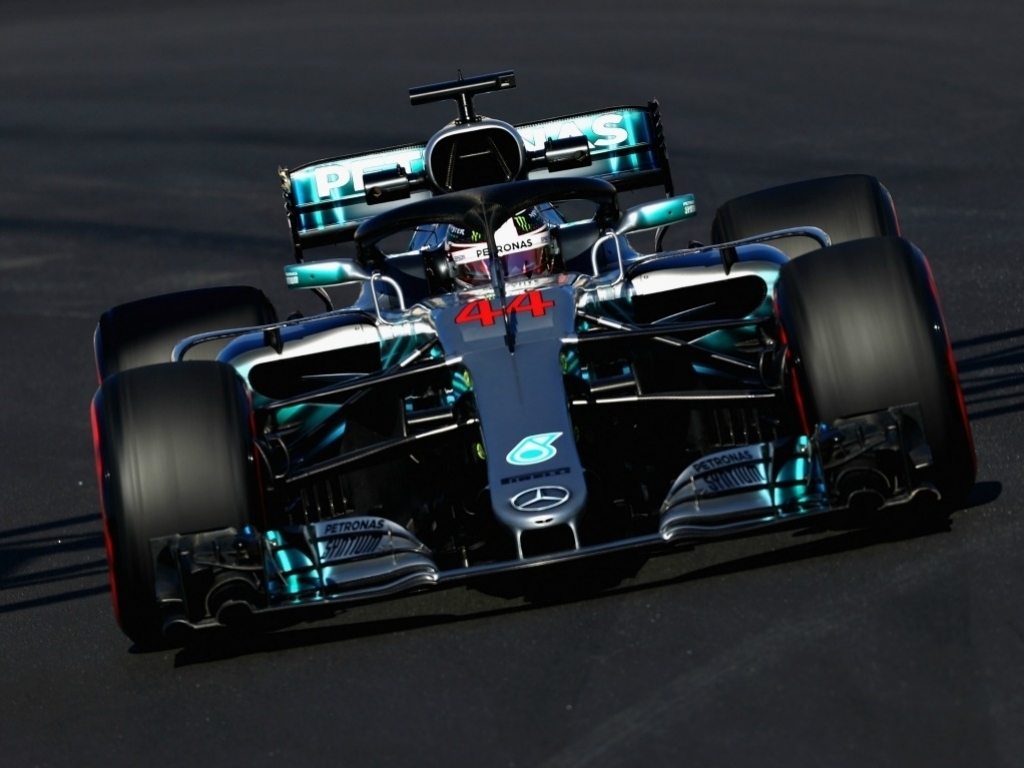 I don't think Mercedes will be worried at all, a software glitch is way easier to fix than a inherently slower car. Lewis kept on Seb's tail, putting in fastest laps in dirty air, with 7 laps older tyres. When he dropped back after his mistake he caught him again pretty quickly. Little to be concerned about, without Valterri's crash and the VSC mess today could well have been a Merc 1-2.
I expect Bahrain to be a comfortable win, for Mercedes, likely a 1-2. Let's just hope Red Bull can stay close to Ferrari.
Big shame for Haas, hopefully that wasn't their one and only opportunity for a good result.
Fernando vs Max could have been very interesting but sadly no real passing attempts were made. Would love to see those two in the same team!
Did anyone actually notice the halo once the racing was underway? I must say it didn't spoil anything for me. I'm sure they'll sort out the on-board camera angles before too long.
Don't think I saw the tyres that drivers were running shown on any of the graphics – we used to get that, and I don't like the font they use. A bit too Formula E for my liking.
TedStriker
Mercedes >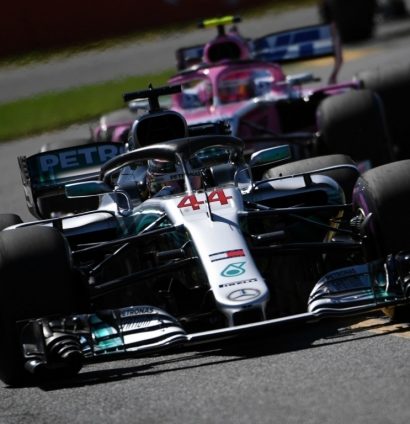 Too bad both of the Red Bulls were in traffic the entire race. We never got to see how quick they were.
One thing is clear though. Ferrari are no match for Mercedes. The gap between them is substantial. At no point did Lewis really go 10/10 in this race and he had plenty of pace in hand over the Ferraris. Only the circuit prevented him from passing Vettel. I'm eager to see whether Red bull have similar race pace to Mercedes. Certainly Ricciardo looked quicker than Kimi during the last stint but, again, no real overtaking here.
I think it's clearly:
1. Mercedes
2. Red Bull
3. Ferrari
Although in qualifying it might be:
1.Mercedes
2. Ferrari
3. Red Bull
Sandman1347
A real eye opener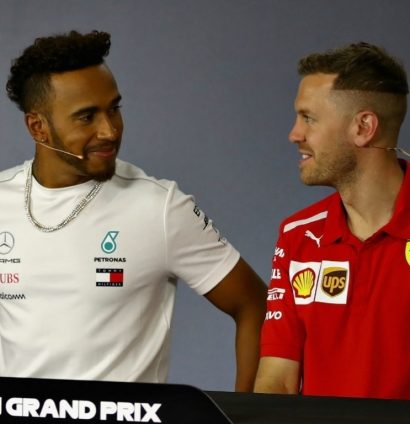 I personally feel after watching the race that the Mercedes is the quicker race car, certainly over Ferrari. But this is based on Lewis' ability to gap Kimi during the first stint.
Granted, not significantly – but towards the end of the stint when Bono radioed Lewis to think about the gap for the first round of stops, Lewis immediately banked a lap a half-second quicker to the fastest Ferrari behind. Its also based on Lewis push to get past Seb after the Safety Car.
Granted, we dont know what sort of engine mode or how much the Ferrari was pushing, but Lewis certainly was – and his ability to close that 2.9 second gap after his lock up within 3/4 laps on older tyres was eye opening.
For me, that would have been the time for Sebastien to push the gap as far as possible to kill off any challenge all together. That being said – Seb may have just been supremely confident that overtaking was near impossible so was content with the gap.
M44
Ver-snappen?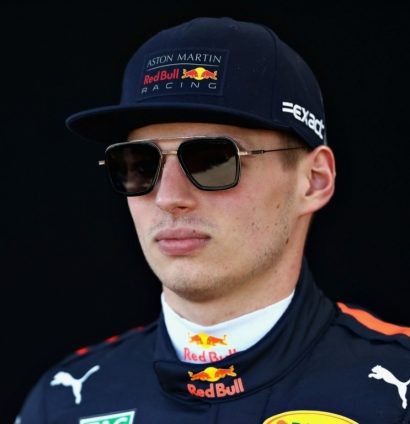 I know overtaking is hard on this track but that race was very much line-a-sturn.
Ferrari and Merc off to a good start. Did Verstappen really have a issue with his diffuser or was that spin because of pushing too hard? I think the latter. Ricciardo should be in the Ferrari next year.
The midfield battle looks like it's going to be epic this year – it's so close.
Shay550
Calm down, calm down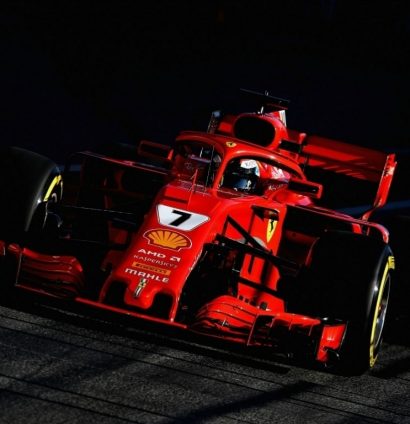 Well at least the VSC injected a little life into the race even if it was very harsh on Hamilton and Kimi, and as has become expected at Albert Park, overtaking never really looked on the cards.
Think there are some overreactions on the VSC front though. Generally it is a step in the right direction in terms of taking luck out of the equation and still has much less impact than a full safety car.
Safety car may not have helped Vettel in this instance, but can mix things up a lot more with cars either getting a free pit stop, or worse case dropping right back if the gaps have already begun to close up.
Perhaps I have got that wrong, but doesn't change the fact that the much bigger issue is around the aero regs and lack of overtaking particularly at circuits like this.
Wouldn't have been as much of an issue at many other tracks, although that is only going to get worse this season and in the future unfortunately as the cars get quicker.
WHoff78
Ominous signs
Good result for Ferrari, but they were also somewhat lucky and the way Hamilton could take half a second out of Vettel's lead seemingly at will bodes ominous for everyone else.
I burst out laughing when he was all over the back of the Ferrari and asked "can I attack yet?" over the team radio. They have so much pace in hand in that car it's almost unreal.
Ferrari are lucky it's a track where overtaking is next to impossible. Most other tracks the end result would have been completely different.
The Red Bulls also looked super-quick in race pace. Max's error cost them but they looked faster than the Ferraris here.
Zoue
Zzz…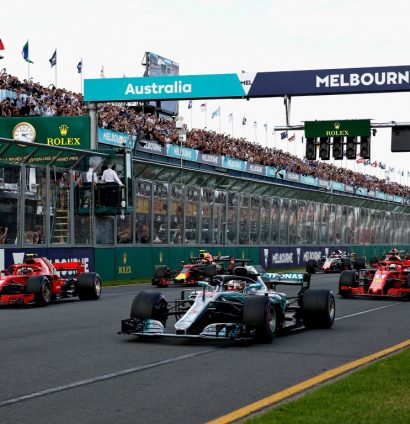 It was just so incredibly boring to watch. We were grateful that Ferrari won, so that all the Italians here in Melbourne would have something to celebrate, but it was tedious beyond belief, and we had great seats too.
We still can't work out why the safety car came out, they had the VSC for several laps and had plenty of time to remove the stricken car and nobody at the track understood why that had been deemed necessary, although it may make sense when we watch it back on tv.
At the end of last season, Abu Dhabi got a load of stick for being a dreadful circuit which provides no opportunities to overtake, but it seems that the fault lies more with the cars than the tracks. Lap after lap Verstappen was stuck behind Alonso and Ricciardo was stuck behind Raikkonen. Everyone was stuck behind someone. The cars are fast but cannot overtake each other and the racing looks like it will be as dull in 2018 as it was in 2017.
We had a great time here. Melbourne is easily the best organised GP I've been to, but the racing itself has to be more entertaining than this, it was dire.
klevispin