Raikkonen: P2 does not feel 'awfully good'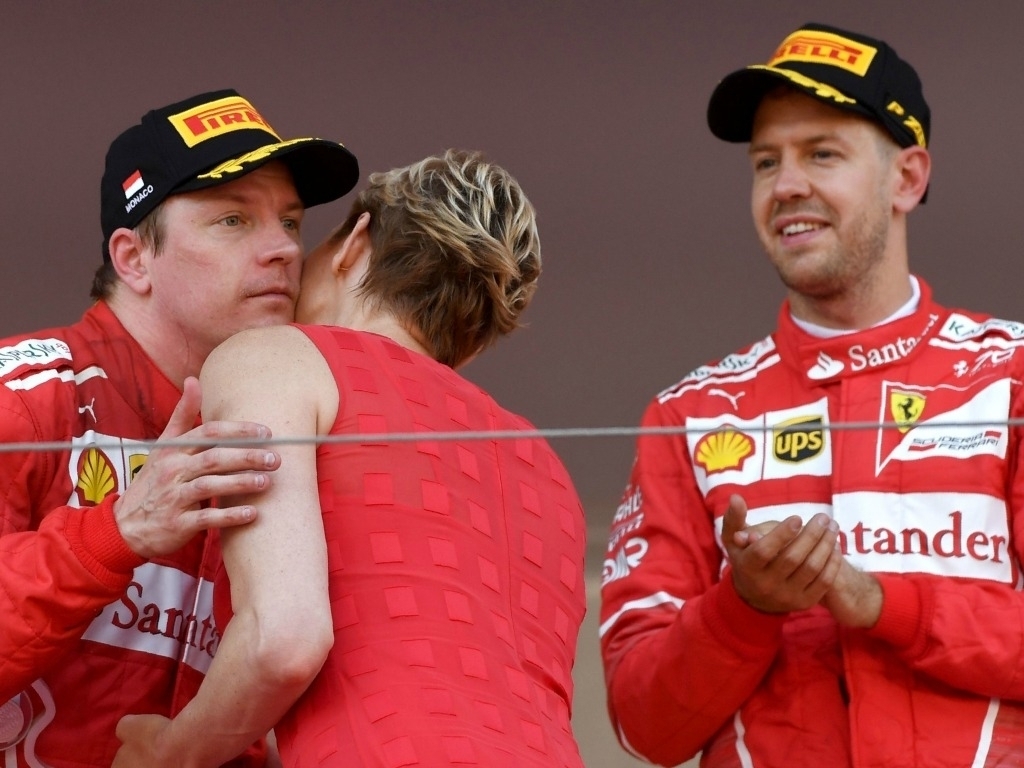 A downbeat Kimi Raikkonen said his P2 finish at the Monaco Grand Prix did not feel "awfully good" as he failed to convert his pole position into victory.
Raikkonen led for the first stint of the race but Vettel was able to snatch the race lead away from him after staying out for five more laps and successfully completing the over-cut.
The Finn became even quieter than usual on the team radio once the switch was done and looked completely dejected on podium.
He also had very little to say in the post-race interview as he was denied his first victory since Australia in 2013.
"Ermmmmm…. hard to say really," said Raikkonen when asked about how it all went wrong in Monaco.
"It is still second place but it doesn't feel awful good. It is how it goes sometimes but we go to the next race."
The Finn touched on Ferrari's strategy in the post-race press conference, admitting that "right now" it is impossible to say whether he got the short end of the stick.
"I'm trying to figure out something that is impossible to know right now, at least from my side," he said.
"It obviously wasn't ideal to end up behind a lapped car, it's something that definitely doesn't help.
"But the end result is what it is, so I have to see, we just finished the race.
"For the team it's good, but not for myself."