Raikkonen, Verstappen both blame Bottas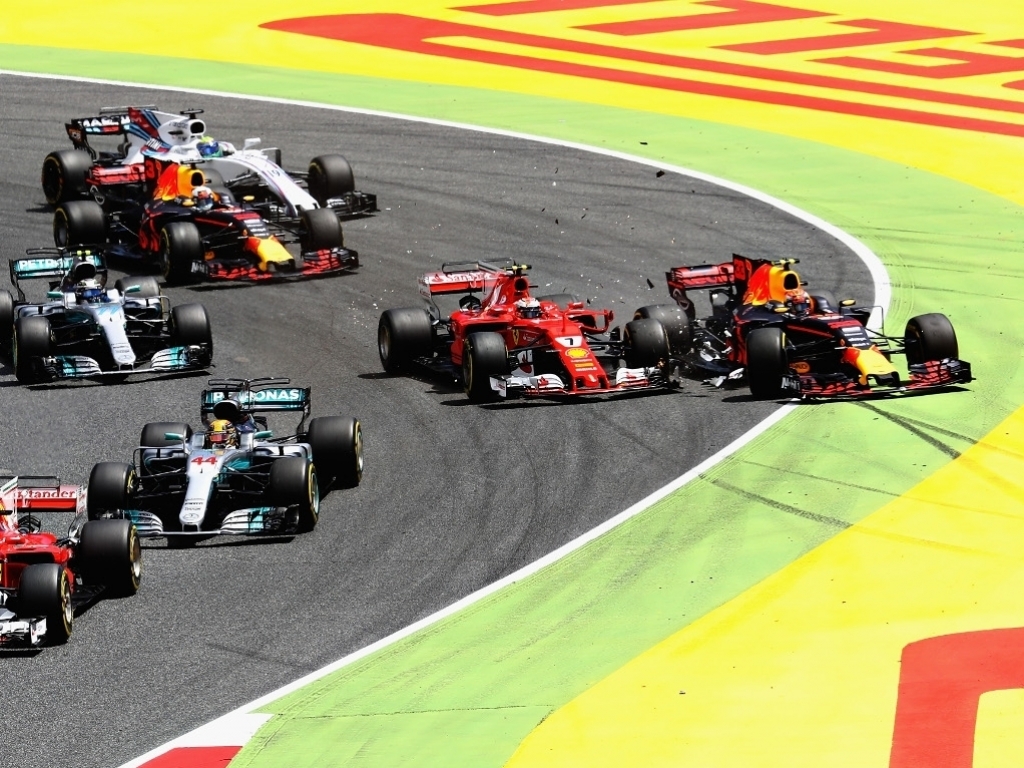 Kimi Raikkonen and Max Verstappen both blamed Valtteri Bottas for their very early retirements from the Spanish Grand Prix.
Bottas clipped Raikkonen's rear at a chaotic first corner at the Circuit de Catalunya, forcing the Ferrari to shunt into the Dutchman's Red Bull.
"It all started when I got hit on my right-rear corner," said Raikkonen.
"It jumped a little bit and then obviously you cannot control a lot after that.
"Then we came together with Max, but it all started from the first touch. What can you do?
"I made a good start, got blocked by Bottas on the straight once, I had to lift already, and then we touched and my race ended there."
Verstappen added: "You can clearly see what happened – Valtteri hitting Kimi and then of course it was difficult for Kimi to control the car, so he then slammed into me.
"Normally three cars [into Turn 1] is doable, it's always very tight.
"It was unfortunate. When you're on the outside you know it's a bit tricky, I was just giving a bit of space, but then I got a Ferrari slamming into me. It's a part of racing.
Bottas, who also retired from the race later with engine failure, concluded: "It was not on purpose, it's shame we collided, it was just a small touch really."
The stewards deemed that no further action should be taken after reviewing the incident.