Red Bull dreaming but Hamilton will be leading
The pendulum has swung back in Lewis Hamilton's favour and, barring disaster, should stay there throughout the Austrian Grand Prix, a race in which Red Bull hope to shine at home.
In a season where both Hamilton and Sebastian Vettel have led by as much as 17 points only to fall back to second, Hamilton is once again the man at the top of the Drivers' standings.
A dominant victory at the French Grand Prix, coupled with Sebastian Vettel's amateur attempt at passing Valtteri Bottas on the opening lap, means the Brit has a 14-point lead – and it is one he is unlikely to relinquish in Austria.
Mercedes have won every year since the Red Bull Ring's return in 2014, although just one of those has gone to Hamilton.
Last year it was his team-mate Bottas who took pole position and the win, holding off Vettel by the smallest of margins, 0.658s.
Hamilton started down in eighth place due to a gearbox penalty and raced his way to fourth, Max Verstappen and Fernando Alonso retired because of damage caused in contact with Daniil Kvyat, Daniel Ricciardo was on the podium at home and Williams claimed a double points-haul.
This year expect more of the same but without a Kyvat collision, a Williams point and Hamilton is likely to be the lead Mercedes driver. Ok, it could be a lot different.
One team hoping it will be is Red Bull. Ironically the track, owned by Austrian outfit, is not one designed for the home team. The long straights make for a power hungry circuit, which since 2014 has been Red Bull, and engine supplier, Renault's downfall.
Having said that, though, last season Ricciardo was the second fastest man during the grand prix, his 1:07.442 a mere 0.031s shy of Hamilton's fastest lap time.
As such Red Bull will be hoping their final home grand prix with Renault power will be one worth celebrating with at least a double podium, if not a victory. It would also go a long way towards persuading Ricciardo to hang around for 2019.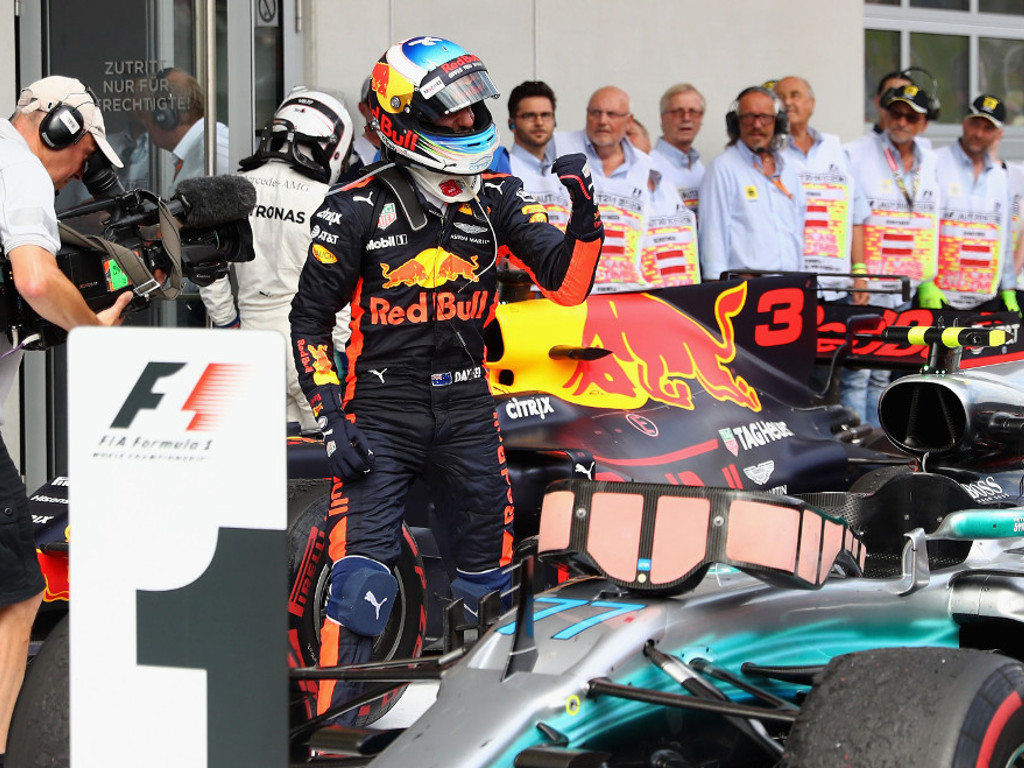 They will, however, find it difficult to beat Mercedes, who in France showed what their new updated B-spec engine can do, while Ferrari will be trying for their first win in Austria since Michael Schumacher back in 2003.
Expect the traditional three powerhouses to go at it, however, at the end of the day it is Mercedes who, according to history, should come out on top while Hamilton can look forward to another week at the top of the standings.
Behind them Renault and Haas will be vying to pick up the pieces with Romain Grosjean still seeking his first point of the championship.
He is one of only two drivers yet to score, the other being Sergey Sirotkin. But while Williams were in the points last season in Austria, this year they'll need either a miracle or a disaster to reach the top ten.