Red Bull duo preview 'unique' US GP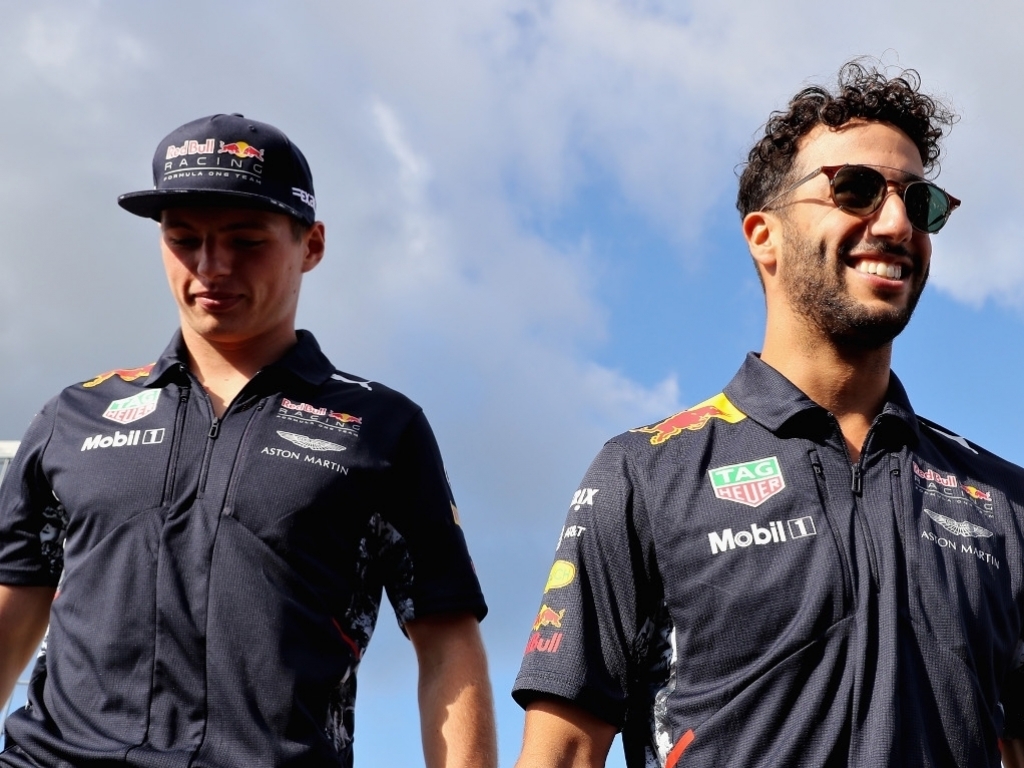 Rain or shine, both Max Verstappen and Daniel Ricciardo believe the Circuit of the Americas is one of the best tracks on the F1 calendar.
Max Verstappen: "The first time I drove at COTA was just after making my Formula One debut in Japan in 2014. It rained in the morning so I went out on intermediates. It's a hard track to learn in the dry and the 1 hour 30 minutes in the wet didn't help. It is a really good circuit to drive though and I enjoyed my first experience regardless, especially the first sector.
"In 2015 I finished 4th in very wet conditions. There was so much water but I still had a really fun race as I like driving in the wet. Even when it started to dry it made things a bit more interesting in the latter stages.
"COTA has elements of other circuits from the F1 calendar, for example Silverstone, but it also has its own unique features. It's shorter and faster than other tracks with a similar layout. Turn 1 is a really fun corner. You can brake very late as you head up the hill but then hitting the apex is hard as you're literally blind. It takes a few laps to get your references on where to turn in."
Daniel Ricciardo: "Everyone knows I love the city of Austin but I also love the circuit. It's certainly unique with the wide apexes, you can pass in more than three areas, it's fast, it flows well and it's definitely one of the best tracks on the calendar for overtaking.
"In the city there is so much to see, I like going to the well-known places like Pete's Piano Bar but also some of the more local places for live music and food. I have done Barton Springs, visited a ranch and this year I'm doing Austin City limits, there's so much to do and it's all so good.
"Some people are asking if I have a beard plan for Austin this year, I haven't thought that far ahead yet but I still feel my little beard in 2014 was my best, so I might just bring that one back."