Red Bull 'not thinking' about title tilt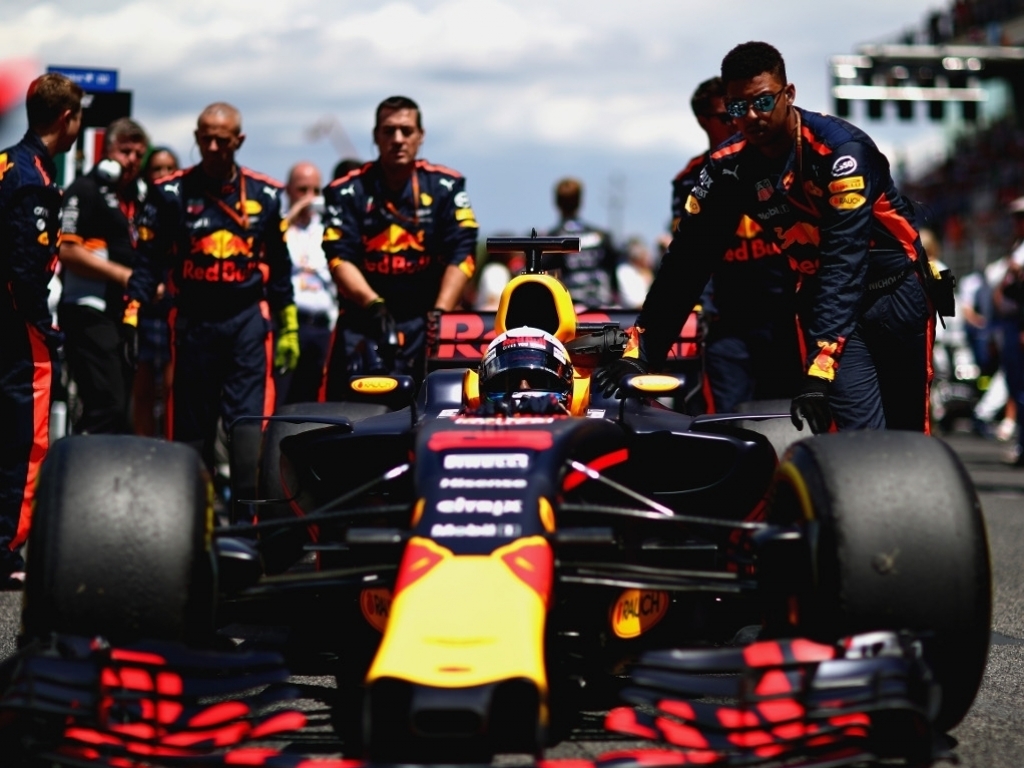 Christian Horner says a title tilt is not on the table after admitting that Red Bull are a "significant distance behind" Formula 1's leading duo.
Although Red Bull were back on the podium on Sunday, Daniel Ricciardo was over 75 seconds behind race leader Lewis Hamilton at the end of the 66-lap Spanish GP.
It was a bitter-sweet result for the team as it was Ricciardo's first top-three result of the season but it also highlighted Red Bull's deficit to Mercedes and Ferrari.
With 72 points in the bag, Red Bull trail championship leaders Mercedes by 89 points after just five rounds of the championship.
"We are not thinking about championships now, we are a significant distance behind," Horner told Sky Sports F1.
"We are more focused on learning and taking the maximum out of each grand prix."
The team boss concedes that Red Bull missed the mark with the new regulations despite the Milton Keynes' squad initial hope that changes to aerodynamic rules would play into their hands as it has in the past been their strong suit.
"The bottom line is that Ferrari and Mercedes did a better job in interpreting the rules than we did," Horner acknowledged. "And then you are in a position where you are playing catch-up."
Red Bull are also waiting on an updated power unit from Renault, which has been delayed following reliability concerns.
Speaking about the upgrade Horner said: "Obviously for us, the sooner the better.
"It seems that Renault has chosen a path that is showing true potential but I think they've got some complications in terms of being able to extract the power unit's full potential.
"Hopefully they'll be able to release that sooner rather than later."