'Relaxed' Sainz not thinking about Renault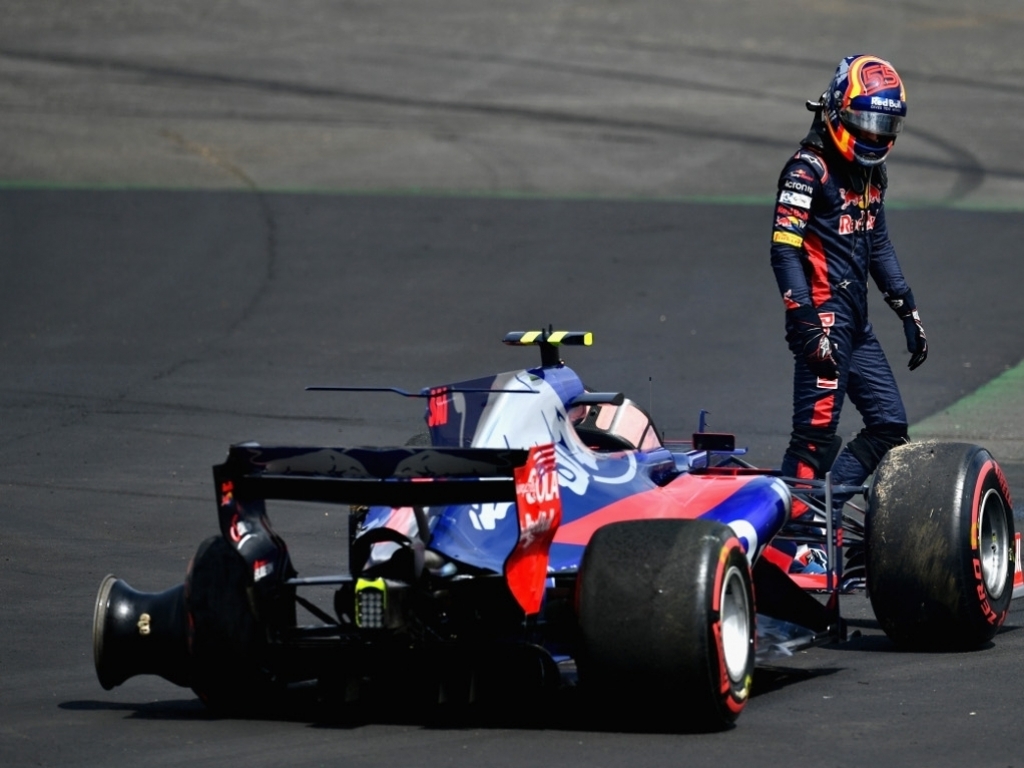 Carlos Sainz has said he is "relaxed" about his current situation at Toro Rosso after rumours circulated about a mid-season move to Renault.
Sainz is getting itchy feet as he continues with this third year with the Red Bull junior team and a first-lap retirement due to a collision caused by Daniil Kvyat would have done little to help matters.
Prior to the race at Silverstone, Sainz was linked with a move to Renault, replacing Jolyon Palmer after the Hungarian Grand Prix with Pierre Gasly taking his spot at Toro Rosso.
But the Spaniard insisted the talk about his future is not at the forefront of his mind and also that Kvyat was very much the person to blame for his sudden retirement.
"It's very clear on the cameras what happened, we were both battling for position and giving each other space and then one car loses control and collides with another," Sainz told Sky F1.
"Not good for the team – but it's a discussion and analysis that needs to stay between us. When there is situations out of control it's not like I'm going to be tense about it, I'm relaxed. We need to keep our head up.
"At the moment, I'm not thinking about Renault. I just want to push hard to come back stronger in Hungary."