Renault candidates all 'doing a good job'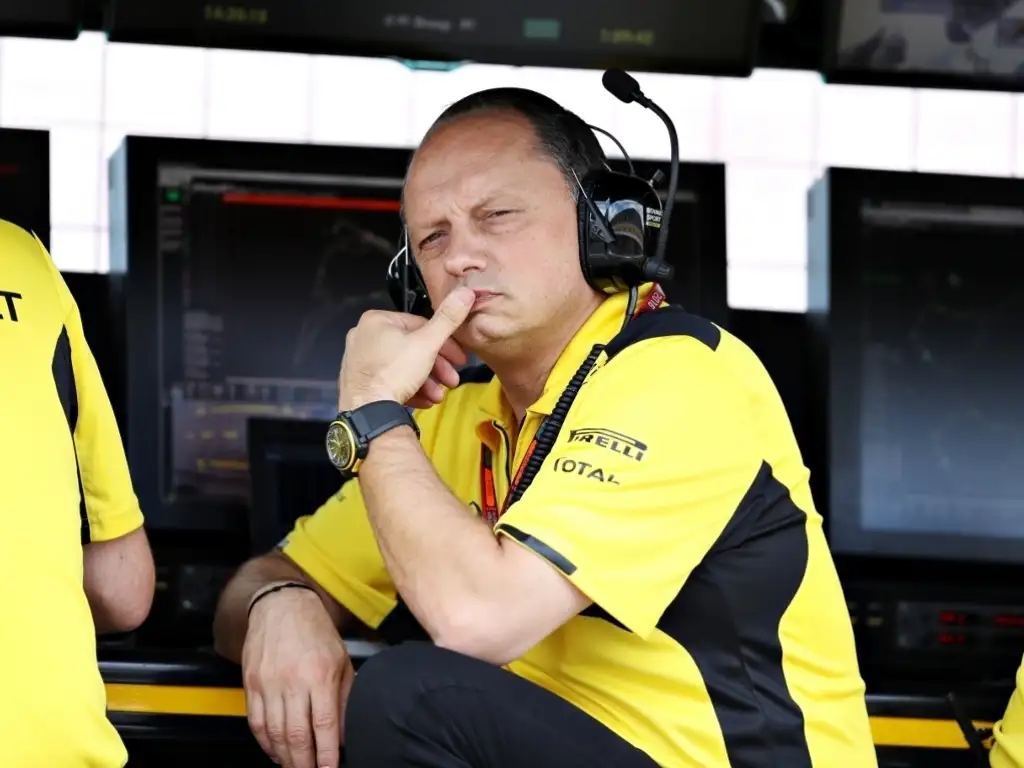 Renault are having a tough time choosing Nico Hulkenberg's 2017 team-mate as team principal Frederic Vasseur says all the contenders are doing a "good job."
Renault's current line-up of Kevin Magnussen and Jolyon Palmer are in the mix for a 2017 seat while Esteban Ocon is also knocking on the door.
Only one of them, though, will get a drive as Renault have also confirmed Hulkenberg for next season.
That decision is proving to be more difficult than Renault had expected with Vasseur stating that all the contenders are doing a good job.
"We postponed a decision mainly because all the guys now on the radar are rookies or quite young," he told Autosport.
"I'm getting more and more information, more and more data race after race.
"It's my job to consider everything. I can understand some guys would want to know exactly what is going on, but it's like this.
"But all the drivers are doing a good job, both my guys and others, and it's quite tough to decide.
"I've gained more info [in Mexico], and I don't want to say it's uncomfortable for me, but that's life.
"It's tough, but racing is tough. I have to deal with it, they have to deal with it.
"I know I will have to take a decision, one that will be a real commitment from Renault for the future."
That one thing that is not factoring in Renault's decision is money with Vasseur insisting that the team is not looking for a pay driver.
He added: "It's mainly performance, to be sure they fit in with the project, their involvement and commitment, their relationship with the team.
"You have to consider all these points, but I don't consider budget."