Renault preview the Canadian GP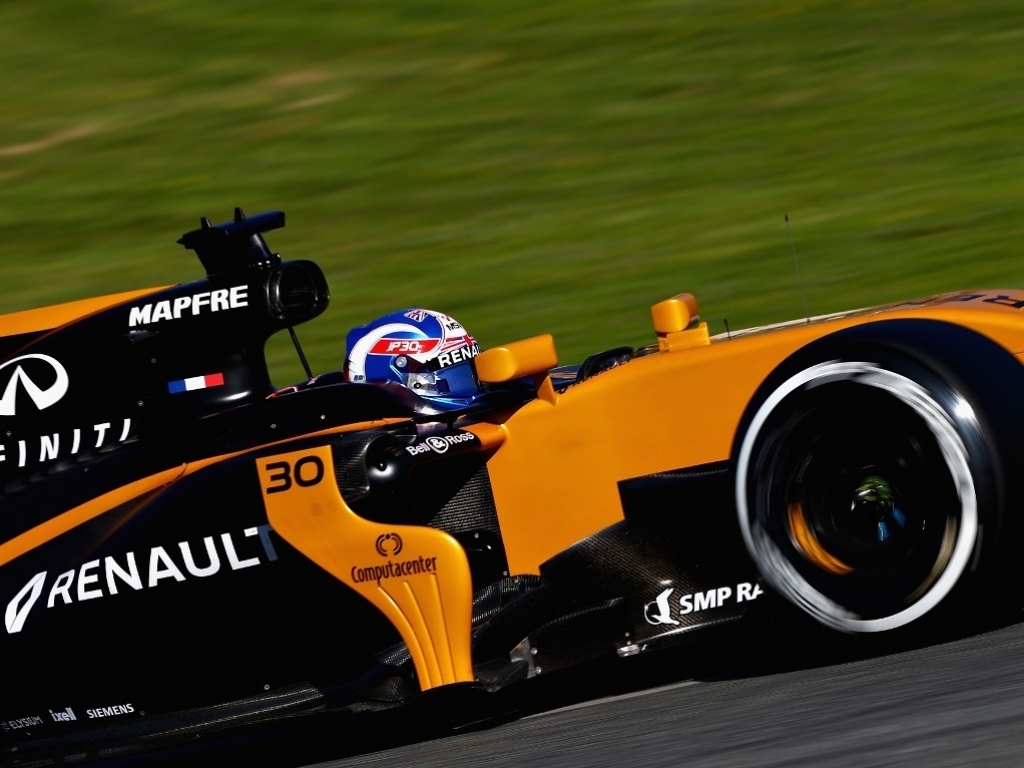 Following a point-less Monaco GP, Nico Hulkenberg and Jolyon Palmer head to a street circuit with a difference as F1 races in Montreal.
Nico Hulkenberg
How much do you enjoy the Canadian Grand Prix?
NH: Canada is a great Grand Prix weekend, I love the circuit, I love the city and I love the atmosphere. The circuit is a combination of a street circuit and a race track. There are big walls on the exit with nice kerbs you have to ride. It is a track with a really nice flow so I enjoy it very much. The week in Montreal is always one of the best of the year.
Do you have any preference with the weather conditions?
NH: Mixed weather conditions make things interesting and spices things up, but I don't have any strong preference to weather, we will take it as it comes. Canada usually throws up some surprises.
What is the atmosphere like during the weekend?
NH: At the hairpin, you are surrounded by grandstands left and right and as a driver you get a really good sense of atmosphere there. On the drivers parade you usually get goosebumps when you see all the fans cheering, it is a lot of fun, especially when it is a full house. You can see how much Canada loves Formula 1 because the whole city embraces the race and the locals give us a very warm welcome. There's a huge buzz around town and a lot of events that create a special atmosphere.
How challenging is the circuit to drive?
NH: Canada has a lot of focus on top speed, with a couple of straights combined with hard braking zones. It is one of the toughest tracks for brakes. You need confidence from the anchors, especially when you are trying to go deep into the corners. The final chicane can always be a tricky one as you can lose a lot of time there. It can be difficult as Canada is all about high speed, the low downforce configuration always makes the car feel light. Kerbs are important, you need to ride them well if you can and use them to ensure a good lap time.
Where are the overtaking opportunities?
NH: It's hard to overtake there, but the final chicane is definitely the best opportunity. You have to try and stay out of the 'Wall of Champions', though! The tyre choices are at the softer end of the range, so there will be some aggressive strategies, we will see what we can do.
Jolyon Palmer
What do you make of Montreal?
JP: I raced there for the first time last year, it is a street circuit again but a different one compared to Monaco, as there are more opportunities to overtake. The weather is a question mark as there have been many wet races there in the past. I enjoyed it last year, even though my race was rather curtailed for reasons outside my control. We should be a good chunk more competitive this time around. We'll do everything we can to maximise the car around the track and we'll be pushing all the way as usual. In terms of the city, the place is really cool and one which genuinely embraces Formula 1.
Is it a tricky circuit to navigate?
JP: It is a fun track with lots of sequences, we need to prepare for the exits of the corners and get ready for the long straights. Then there is the 'Wall of Champions', where you can win or lose a lot of time, or hit the wall as well. Monaco is good practice I think, we had a strong race there and hopefully we can build on the confidence. It will be a similar story to Monaco in terms of the new cars, with width and wider rear tyres making things tricky. You are right up against the walls in a lot of corners in Canada, and it will be even tighter and narrower with these cars!
After the strong Monaco result, is it important now to keep building?
JP: It is pretty hard to overtake in Monaco, so eleventh from P16 was it, and just one second away from getting the first point of the year. It felt much better than P11 and we can certainly take this momentum to Canada and aim for a strong weekend with a good result on Sunday.