Renault preview the Hungarian GP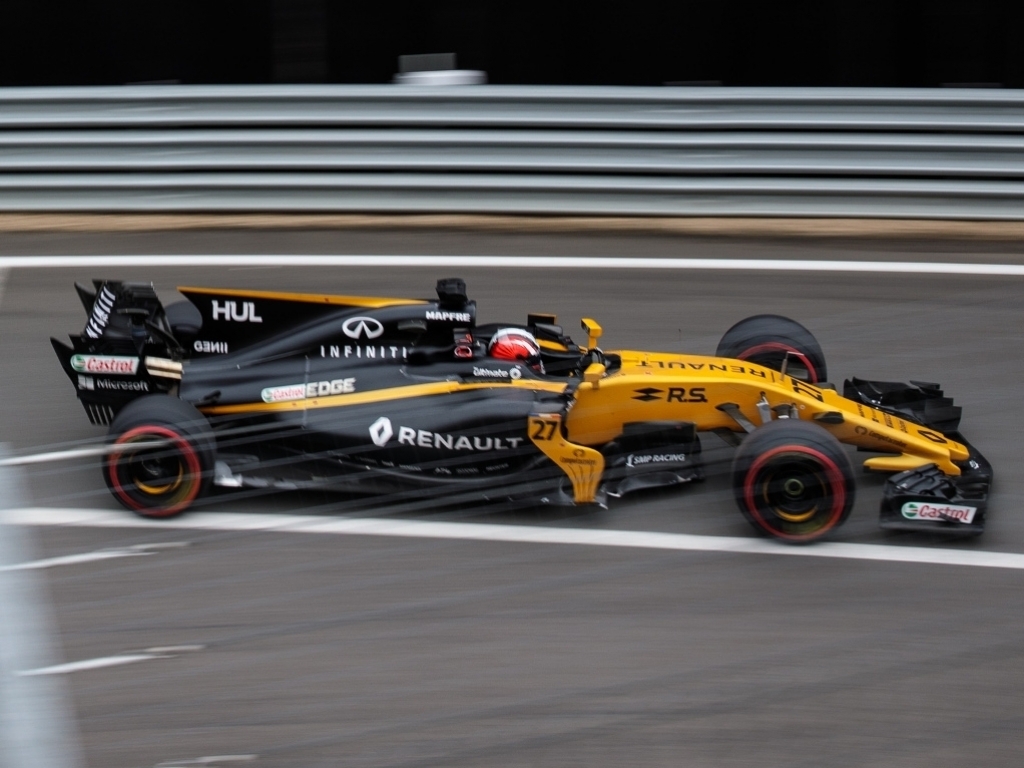 Nico Hulkenberg is keen to build on his British showing when F1 heads to Hungary while Jolyon Palmer hopes his bad luck is in the past.
Nico Hulkenberg
What do you make of the Hungaroring?
NH: I like Hungary, it's a good Grand Prix. The track is cool and technical with lots of good corner combinations which come one after the other. It feels like all of the corners combine, one error means you will suffer in another corner; you need a good flow and harmony. It's a physical track, very hot too which is hard on us drivers. I like the track: it's a demanding circuit, you don't get too many breaks on the lap, so it's a Grand Prix which comes down to fitness, more so than others.
And what about the Hungarian culture?
NH: I think the city of Budapest is pretty especially with all its architecture. In terms of food, they have the Hungarian goulash which is very popular. It's certainly an interesting and pretty country and usually very hot there. There are lots of things to do and see, it's a cool and buzzing weekend which means it's usually good fun for the fans.
You must be delighted with your Silverstone weekend?
NH: I was happy with Silverstone, it was a very positive weekend. The new floor worked well and took the car a step forward. We managed to translate a good starting position into a strong finish. The pace was really good, we were faster than the midfield competition, so best of the rest which is nice. We rewarded ourselves with some points which is important. Sixth is good for me, and good for the team who have been pushing hard. Now it's time to reboot and go again in Budapest.
Jolyon Palmer
What are your thoughts on the Hungaroring?
JP: I really like Budapest, it brings up some good memories such as when I won there in the GP2 Series in 2013. The track is different in nature to many others in terms of having a lot of slow speed corners. Once you brake for the first turn you don't get much of a breather until you're back round again and on to the straight.
The entire circuit flows together and makes for an exciting lap, there is little room for error in terms of braking and turning points, everything has to go smoothly. It's difficult to overtake there and it's important to find a good rhythm. It's fun to drive a lap, it's usually good for racing, so hopefully I can have a change of luck and finally get some points.
How are you going to find that change of luck?
JP: I have burnt the unlucky underpants, so they are now out of the way! I'm not superstitious, but you have to say this run of bad luck has to end.
What were the positives from Silverstone?
JP: The big negative was obviously not being able to start the race. That was unbelievably frustrating, especially as it was my home Grand Prix and I had a lot of support. I couldn't believe it. But, on the positives, there were certainly a couple of good things from Silverstone. My qualifying pace was decent and I managed my second best run of the season. I drove with the new floor in FP1 and it was working nicely, meaning I'm happy to have it for Budapest. Nico showed the benefit of the floor across last weekend with his strong qualifying and race pace. It's exciting for the team as we looked competitive and ahead of our midfield rivals. That's all I hope for in Hungary.