Renault preview the Monaco Grand Prix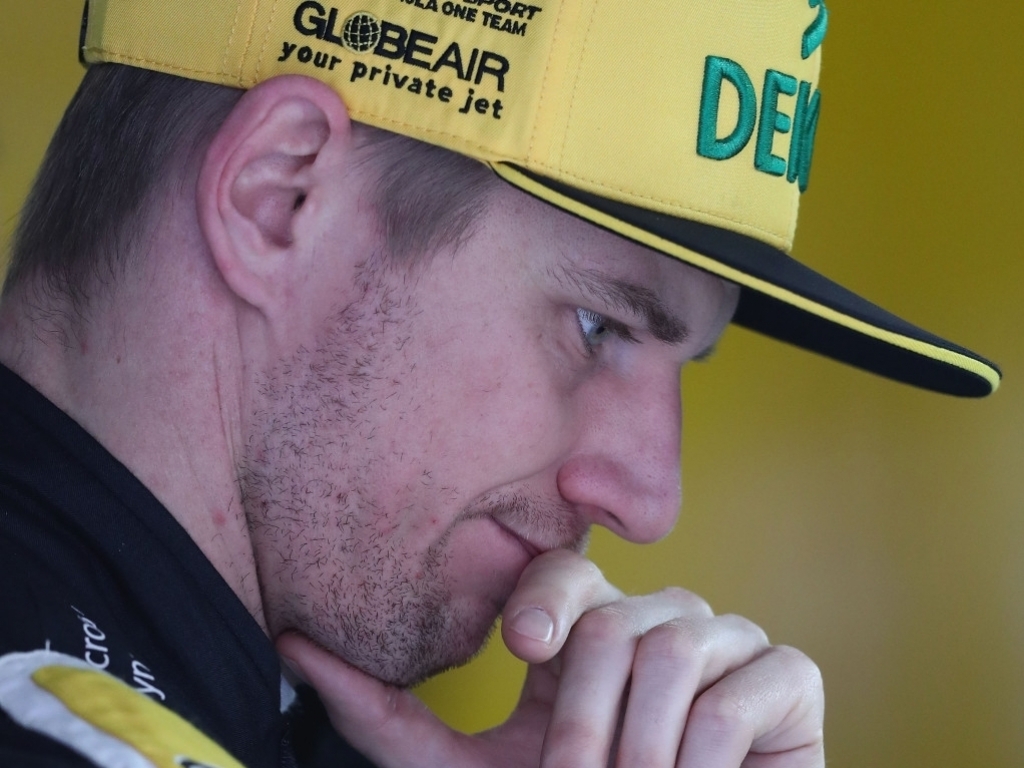 Nico Hulkenberg believes Monaco will suit the Renault team as Jolyon Palmer looks to build up his confidence.
Nico Hulkenberg: "There is no track like Monaco, it's the highlight of the year. It's unique and special in every aspect and I massively look forward to it. It is probably the most glamorous Grand Prix on the calendar and there is no place like it to give you a buzz and a sensation of speed.
"Physically it is not the most demanding track, but you have to really concentrate and be very precise. It is low speed, not a high G-force track, but very full-on which makes focus vital. An error puts you in the wall and ends your race. As a driver it is about confidence. Overtaking is hard but it is a thrilling race and a huge challenge, I really love racing at Monaco.
"The track should suit us, especially with the supersoft and ultrasoft tyres. I am looking forward to race day and obviously I'm aiming for a good result. Last year I performed there quite well and with the new cars it will feel even quicker. You need a good rhythm and a good harmony with yourself and the car and feel comfortable. Lap times can be tricky to find, but in recent years I have done well, so hopefully we can have another strong performance.
"You have to build it up step by step, session by session. The last thing you want to do is touch a wall as that will take all your confidence away. In qualifying you peak and take more risks and get closer to the barriers and really get on the limits. But it is a street circuit, we know what they entail and you have to be sensible and totally focused on the task.
"[As a Monaco resident] I scooter and bike around the track, sometimes through the tunnel! It is kind of weird to go home every night between sessions, but it is a nice change-up to the normal routine."
Jolyon Palmer: "Monaco is really fun, there is nothing quite like it. It is a unique event with all the glitz and glamour, all the yachts, all the rich and famous. It all adds to make a really fun place and a great event to be involved in. It is a special weekend and one I always love. Monaco is a cool place and so different behind the wheel where you have adrenaline pumping from the first lap.
"It is difficult to catch your breath as it is 75 seconds of chaos! From the moment you hit the brakes at Sainte Devote and up the hill, it is one corner after another, super quick and very bumpy. There are walls on the outside, you literally brush them and get as close as you can. It is pinpoint accuracy required and commitment for all of it – that is the challenge.
"I've got pretty close [to a perfect lap in Monaco] and it feels very good. It is probably the best feeling you get in racing. It is about commitment and chucking the car in and hoping it comes out the corner. When you do that for 19 corners, it is pretty special. I remember setting my GP2 pole position lap in 2014 knowing that nobody would beat it.
"You need to build up to it steadily. It is a normal road so the track changes as it evolves. You build up your confidence which is important to do piece by piece. This year will be tough with the new cars. It is pretty much a two-hour race, even qualifying will be hard. You have no chance to gather your thoughts or take a breath on the lap. Mentally it is the hardest race of the year."