Ricciardo in shock after 'crazy' race in Baku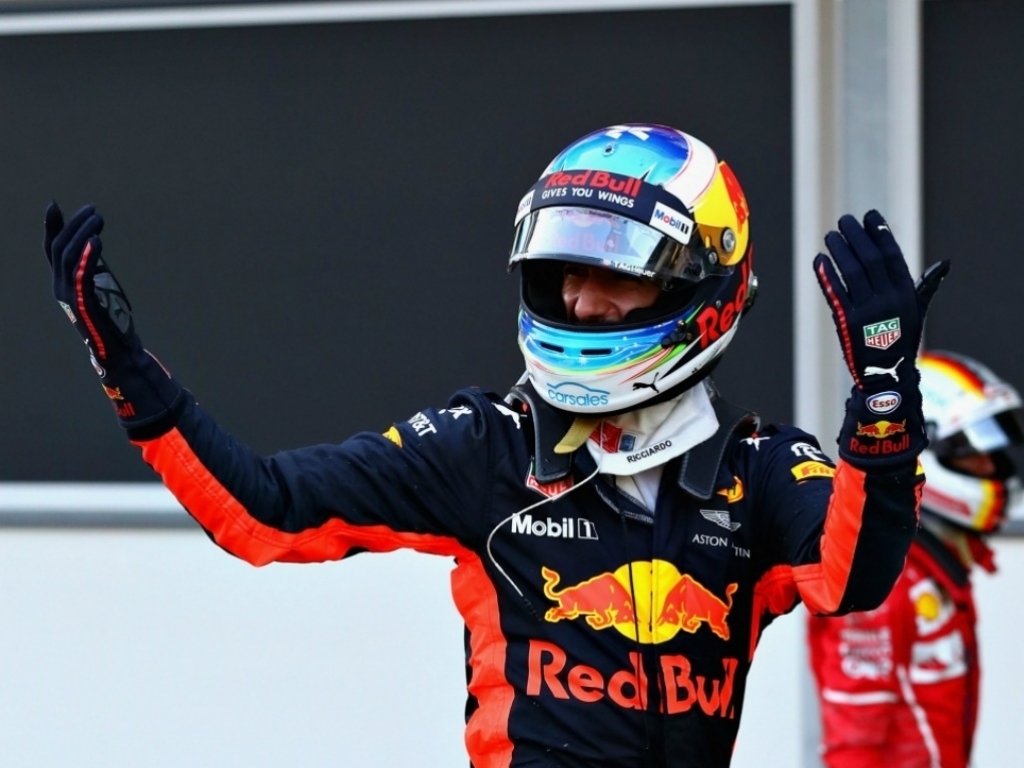 Daniel Ricciardo could not believe he clinched victory at the Azerbaijan Grand Prix after a "crazy" race in Baku.
The Aussie, who started P10, was as low down as P17 at end of lap 6 but came through to take his fifth career win, his first since Malaysia 2016, helped along the way by a loose headrest for Lewis Hamilton and a 10-second stop-go penalty for Sebastian Vettel after dangerous driving.
Despite the outcome of the race, Lewis Hamilton remains the favourite for the drivers championship, according to the Formula One betting odds available at BetVictor.
"I can't really believe it. It was a crazy race," beamed Ricciardo.
"We knew the podium was a chance after the restart, then we heard of the problems with Lewis and Seb.
"I made an unplanned pitstop at the beginning, and I dropped to 17th place. Did I think I would win today? Not for all my money but this was the race we expected last year all the safety cars and the chaos.
"I said it yesterday we had to stay out of trouble and it certainly pulled off today. "