Ricciardo: 'It's not the wall's fault, obviously'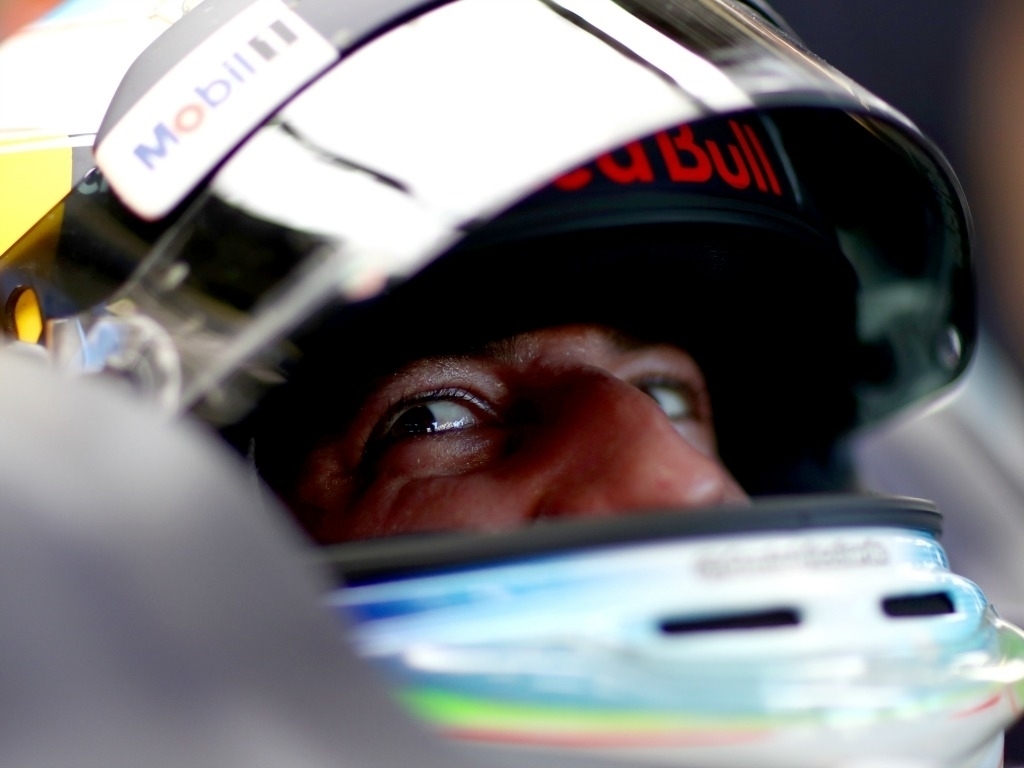 Daniel Ricciardo is still feeling upbeat about Sunday's race despite having to start from P10 after a crash in Q3.
The Aussie carried too much speed into Turn 6 and the rear of his car slammed into the wall, forcing him to come to a stop and the red flags to start waving with 3:33 of Q3 left.
"It's obviously frustrating when you crash, but in Q3 you are trying to give everything and get that last little bit out of the car," Ricciardo said.
"I knew turn six was a corner where I could do better, I was trying to carry more speed but I lost the rear on the exit and hit the wall.
The rear was coming round and I tried to drive out of it but it kept going. The wall kind of comes back round a bit so I hit it. It's not the wall's fault, obviously, I'm not blaming the wall!
"There was no other reason, I was just pushing hard and on the edge of the grip. Sure I'm not happy with the mistake but it's one of those tracks.
"Part of me doesn't like it right now but the reality is that I do like street circuits for these reasons, it shows when you are on the limit and you pay the price when you are over that limit.
"It's a shame as I thought we could have been fighting at the front today but the time from Mercedes was really quick, they proved to be out of reach but Ferrari weren't too far in front at the end.
"I'm not disheartened for tomorrow, I think so much can happen around here and even if it is a one stop race I'm sure we can make progress."