Ricciardo: 'Nice' to hold off Hamilton for P3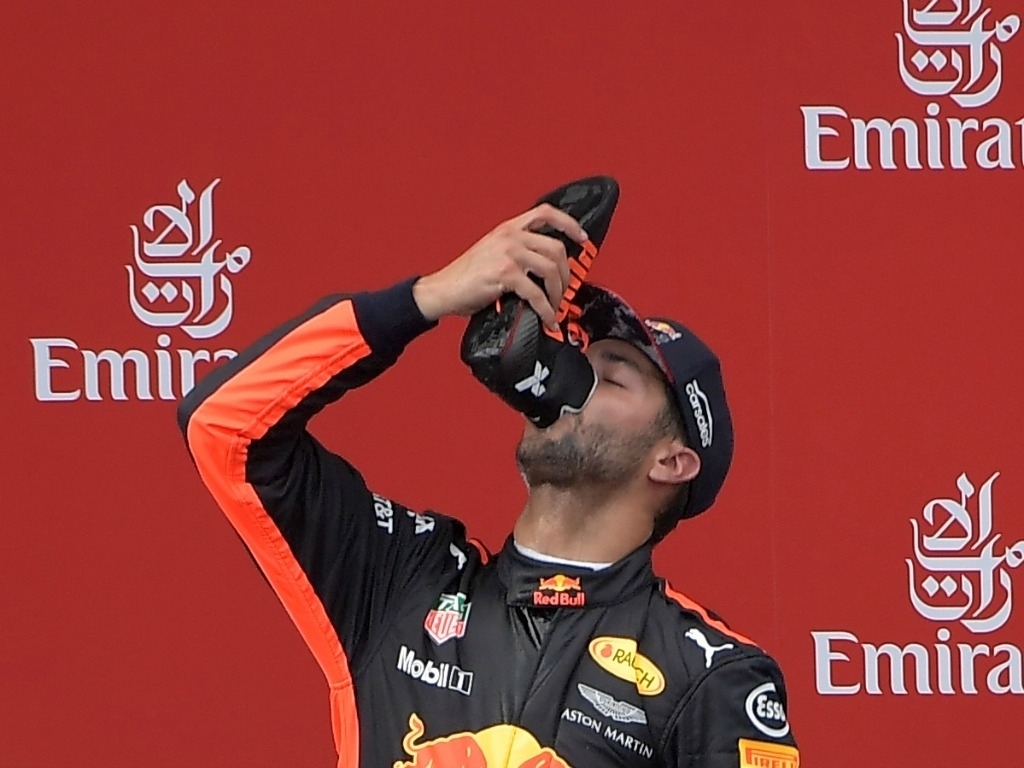 Daniel Ricciardo was thrilled to see off the challenge from Lewis Hamilton to clinch his fifth podium in a row.
The Aussie has now been on the podium in every race since his retirement in Russia and has now racked up over a century of points in the World Championship standings, where he sits in fourth behind race winner Valtteri Bottas.
Ricciardo had to work hard, though, with Hamilton closing down with every lap and looking to limit the damage of his gearbox penalty as much as possible.
"It was a fun race," Ricciardo said in the podium interviews.
"Some decisive moments at the start and then defending Lewis the last couple of laps. It got pretty close but I stuck to my braking points.
"Five in a row is nice and it's pretty awesome to do it at our home race.
"The second last lap was the tightest. Lewis got close but nice to hold him off. it was nice to see the chequered flag. I believe it was all legal."
Ricciardo's team-mate Max Verstappen suffered more bad luck, posting his fifth retirement in seven races after being hit by Fernando Alonso at Turn 1 following a dreadful start off the line.