Ricciardo turns troll after finding Hamilton's phone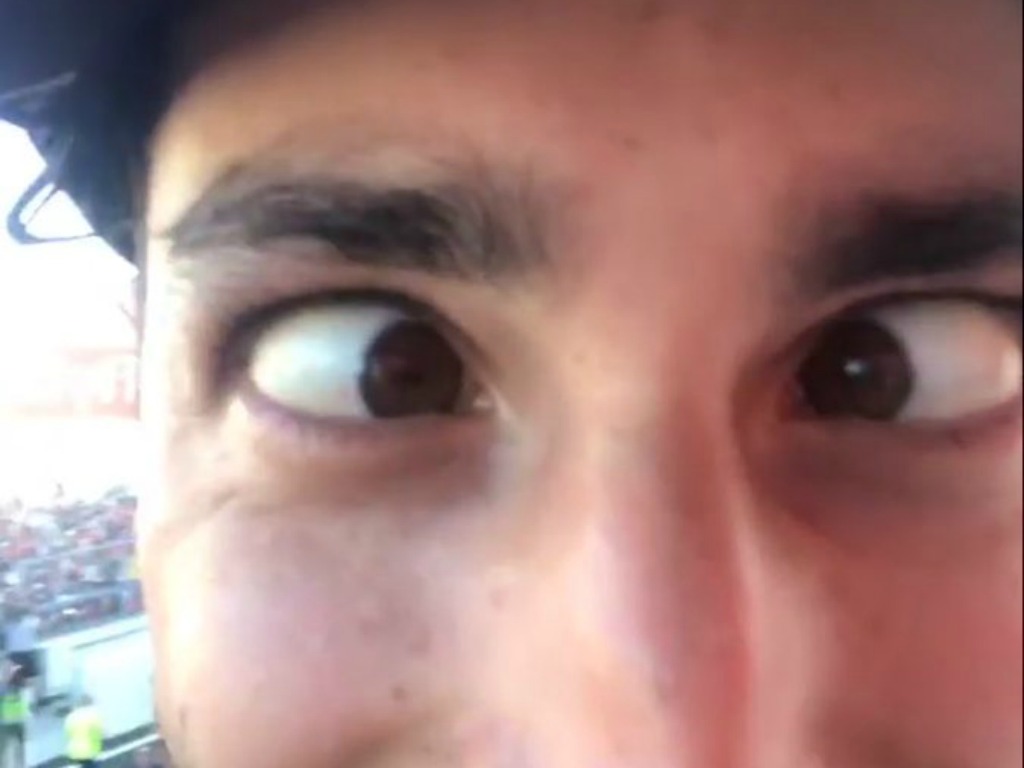 Daniel Ricciardo's face lit up when he spotted Lewis Hamilton had not locked his phone during the podium celebrations at Suzuka.
Both Red Bull drivers joined Hamilton the podium for a second race in a row but, while the Brit was being interviewed this time, Ricciardo seized an unbelievable opportunity to hijack his Instagram account.
He was eager to show team-mate Max Verstappen his new toy…
Then proceeded to provide a number of photobombs for our viewing pleasure…
This look is particularly fetching…
And so is this one too!
Not finished there, Ricciardo and Verstappen continued to mess around in the FIA press conference with a towel/water fight.
Daniel Ricciardo & Max Verstappen in conferenza stampa: la storia continua pic.twitter.com/svaM1viS76

— Martina (@flawvika) October 8, 2017
Never change, guys.