Ricciardo: We'll take what we can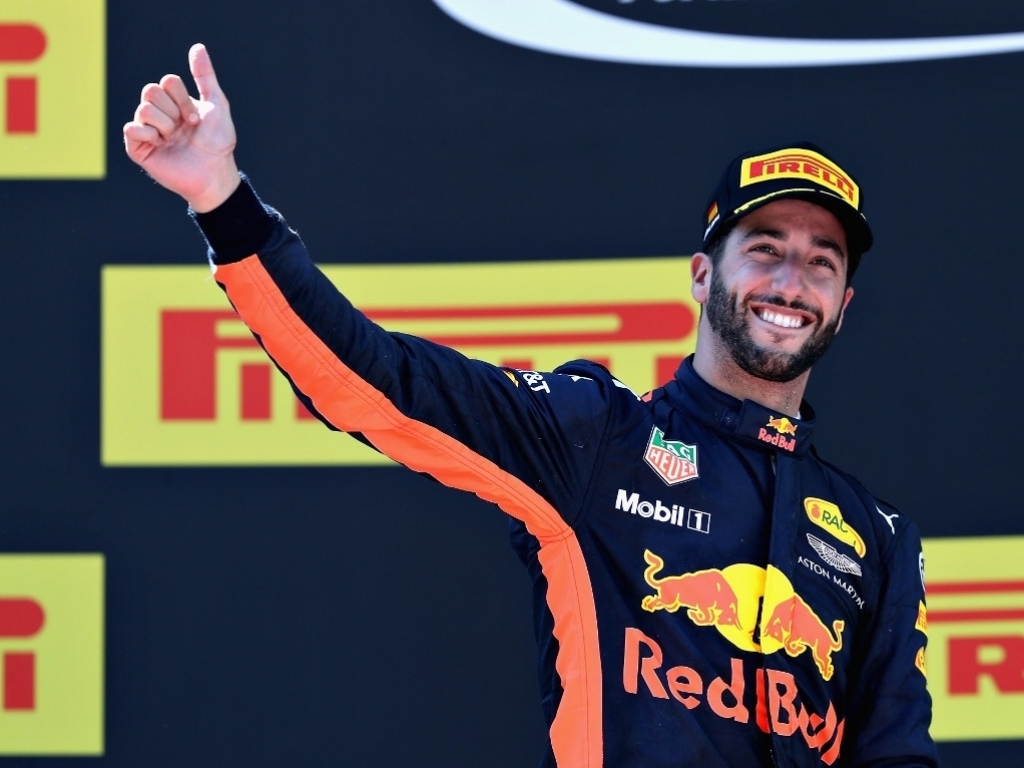 Gifted a podium finish in Spain despite being over a minute behind the race winner, Daniel Ricciardo says Red Bull will take what they can for now.
Ricciardo started Sunday's Spanish Grand Prix sixth on the grid but made up two positions almost immediately when his team-mate Max Verstappen and Kimi Raikkonen were caught up in a first lap crash.
Going from fourth to third was also down to another's bad luck as Valtteri Bottas retired with an engine failure, which put Ricciardo onto the podium.
It was a rather distant P3 for the Aussie who finished 75 seconds behind race winner Hamilton.
"Feels good," he said of his first podium visit for 2017.
"We had a little bit of fortune today with Valtteri stopping. We were fourth and then he had, I'm not sure what the problem in the end.
"But for now we'll take what we can and it is nice to be up on the podium.
"I'm really happy to spray some champagne again.
"The weather is good, they said maybe it would rain, but it's cool, we got some sunshine."