Ricciardo's future is with Red Bull, says Hamilton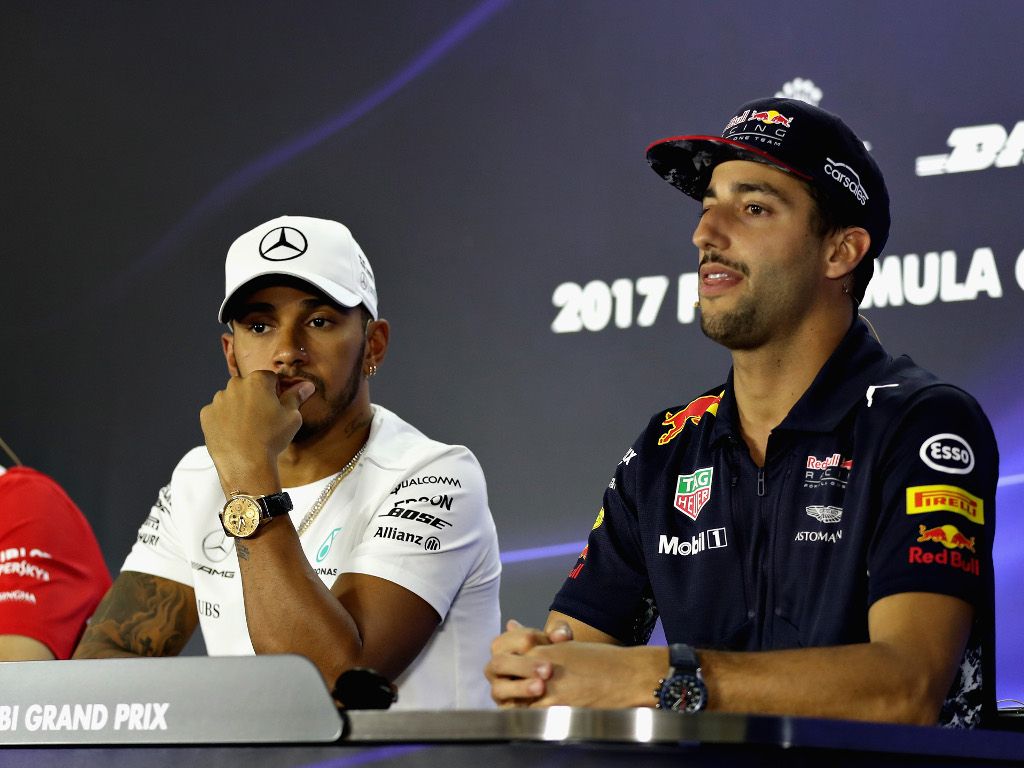 Lewis Hamilton reckons Daniel Ricciardo will re-sign with Red Bull as he doesn't foresee the Aussie joining Mercedes or Ferrari in 2019.
Ricciardo's future in F1 is one of the hot topics this silly season with reports linking him to Mercedes and Ferrari.
But while the seven-time grand prix winner didn't do his chances any harm on Sunday with an incredible win in Monaco, Hamilton believes neither of those options are open for next season.
"I would imagine his future is there [with Red Bull]," he said.
"He is one of the top drivers and in the top areas there are only Ferrari and Mercedes that he could ever consider.
"But that is unlikely here and I don't think that is going to happen.
"And if you look at Ferrari, I imagine Kimi [Raikkonen] will want to continue – he is driving really well this year and doesn't seem to be ageing."
Red Bull, though, are going to have to pay if they want to keep Ricciardo happy.
Last year his team-mate Max Verstappen re-signed with Red Bull in a deal that is believed to have made him one of the highest paid drivers on the grid.
Hamilton added: "From what I hear, he has a team-mate who is making a lot more money than him, and yet he is more consistent at keeping the car together and more often than not pulling it through.
"It's important in a team you are valued at what you a worth."
The four-time World Champion reckons Red Bull is not a bad place for Ricciardo these days, adding that it is only a matter of time before they launch a genuine title challenge.
"At the moment he is the probably the lead driver in that team so it's not a bad place to be.
"At some stage Red Bull are going to get an engine and then they will be even closer in the mix with us. He just needs to keep his head down and doing what he is currently doing."