Rosberg 'not focused on points'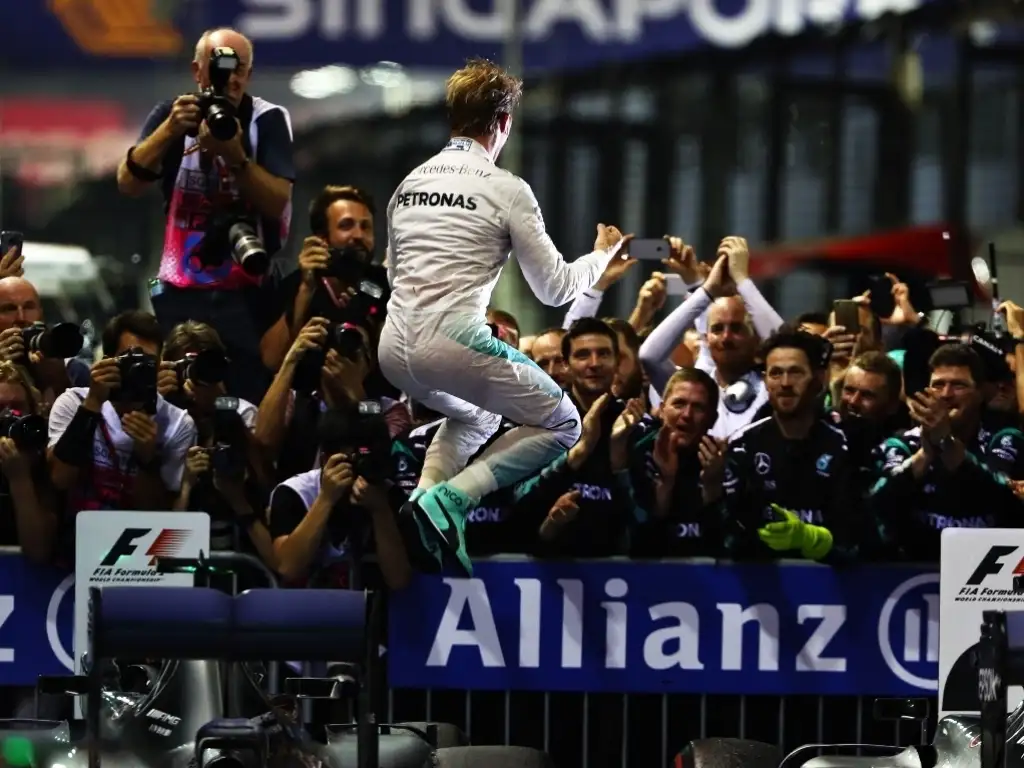 Two seconds ahead of Daniel Ricciardo at the start of the final lap of the Singapore GP, Nico Rosberg "knew" he had the victory in the bag.
While it initially appeared as if Rosberg would race unchallenged to the victory at the Marina Bay circuit, a late decision from Red Bull to pit Daniel Ricciardo upped the ante.
The Aussie swapped to a set of supersoft tyres with 13 laps remaining and re-emerged in second place but 23 seconds down on Rosberg.
Ricciardo set about chasing him down and had reduced Rosberg's advantage to just two seconds at the start of the final lap.
The Mercedes driver, though, held on to claim the victory, his first under the lights at the Marina Bay circuit.
"It has been an awesome weekend in Singapore for me, already yesterday with the pole lap," said Rosberg.
"Then today, great start, I had a good car in the race.
"Of course Daniel tried to pull one over me with the pit stop there.
"We knew it was going to be tight at the end but I am really, really happy."
As for Mercedes' decision not to cover Ricciardo's fourth pit stop, Rosberg revealed that traffic prevented him from doing so.
"We couldn't come in because I had traffic so I was very slow on that lap and he would have beaten me.
"But it was a cool ending.
"The whole car was on the edge, it always is here in Singapore, so it's all the more satisfying with a race like that."
Speaking more about the final stint of the grand prix, he added: "With 10 laps or 15 laps to go after pit stop they said he would be with me at the end of the race, which was the case.
"I had to be on it, get everything right and it worked out. The tyre lasted just right so I'm very happy of course.
"By the time I started the last lap, I knew it was enough as his tyres were not fresh."
Rosberg victory means he now leads the race for this year's World title by eight points ahead of Lewis Hamilton.
The 31-year-old, though, is adamant he's still taking it one race at a time.
"I'm not focused on the points, I'm just happy with the win today," he said.