Sainz: Baku restarts on the dangerous side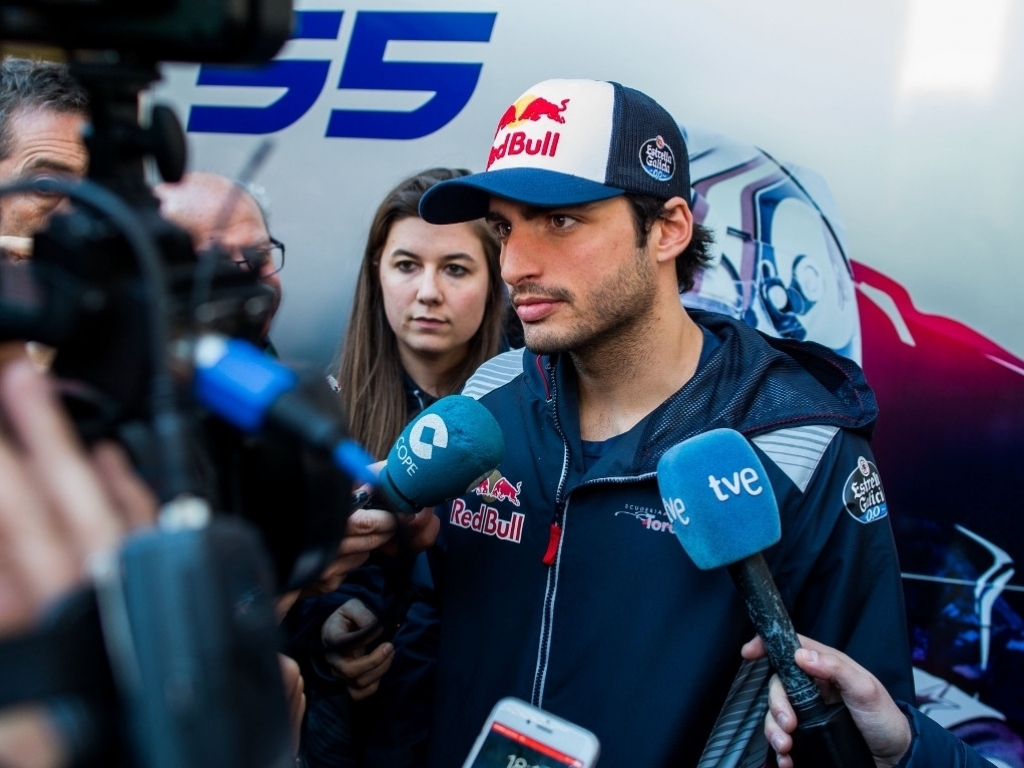 With chaos following each of the restarts in Sunday's Azerbaijan GP, Carlos Sainz says it was on the "dangerous side" and believes next year the restarts should begin at Turn 16.
After last year's boring grand prix on the streets of Baku, Formula 1 delivered a scrappy race this time around.
There was trouble on each of the restarts with the third followed by a red flag situation so that the marshals could clear debris from the track.
"It was probably the most dangerous part of the race when we restart," Sainz said.
"The leaders were waiting up until the Safety Car line to start and at the same time they were going fast and slow.
"For the guys at the back we are still in the corners when they going fast, slow, there's walls and we cannot see through them.
"So suddenly we are going flat-out sixth, seventh gear and they were braking again. For me, a bit on the dangerous side."
The Toro Rosso driver believes this could all be avoided if next season the leader has to restart from Turn 16.
"Probably for next year they should consider when the leader is obliged to push.
"I think they should just put a rule where the leader starts before Turn 16 and to be flat from 16 because you cannot be slow, slow braking, fast, slow braking all of the time in such a long straight with people actually thinking they are going.
"Suddenly you are upshifting and upshifting, and braking again. It was probably the most dangerous part of the race.
"If I would have been the leaders then I probably would have done the same.
"It's not the leader's fault at all as I think all of us would have done the same to avoid the maximum possible slipstream that is on that straight.
"It's just the rule I think and if you want to be a bit more careful and make sure no accidents, if not, let it be and more things will happen."