Sainz critical of Toro Rosso 'inequality'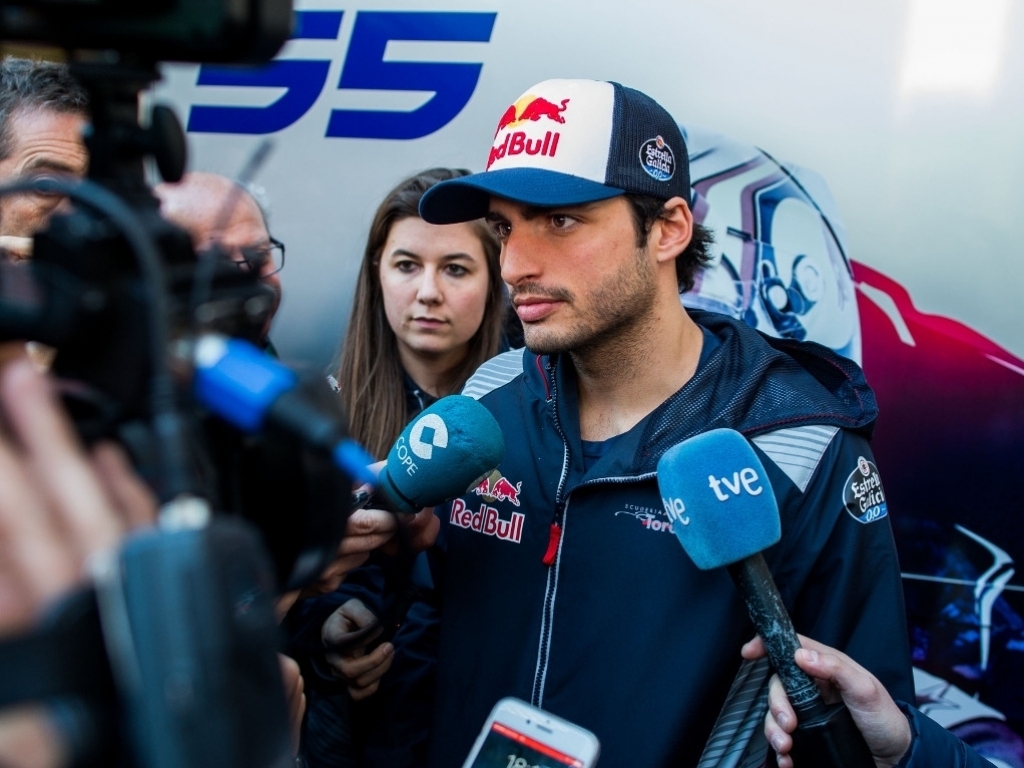 Carlos Sainz has criticised Toro Rosso's tactics in qualifying as Daniil Kvyat failed to repay the favour of getting in his slipstream.
The Spaniard qualified in P13 for Sunday's race in Canada, two spots behind his team-mate who kept on benefitting from a tow each lap.
Kvyat was supposed to help out Sainz in return, too, but it did not go to plan.
"I was of course complaining because I was never getting a slipstream," Sainz said.
"Behind me there were people getting my slipstream, interesting enough it was team-mate and every lap the same, every lap it was three or four tenths on the data just from pure top speed.
"I wasn't happy about it, because we are not being given equal chances, and when you are not being given equal chances and giving away four-tenths on the straight you don't get to enjoy it much.
"It was planned for me to go in front, [but I was] the four sessions in front, four sessions you go out in front… for me it's not fair."
Sainz, who also spun-out at Turn 1 in qualifying, was also hindered by double waved yellows.
He added: "I'm very disappointed as after FP3 we finally got to show some performance and were definitely in a good position for Q3 but qualifying was full of trouble.
"On my two fastest laps I hit yellow flags and I couldn't improve so P13 is definitely not where we want to be."
"When you have two yellow flags on your laps where you are coming two to three tenths faster you can't do anything and you just have to back out of it."