Sainz: 'Ferrari B team Haas underperforming'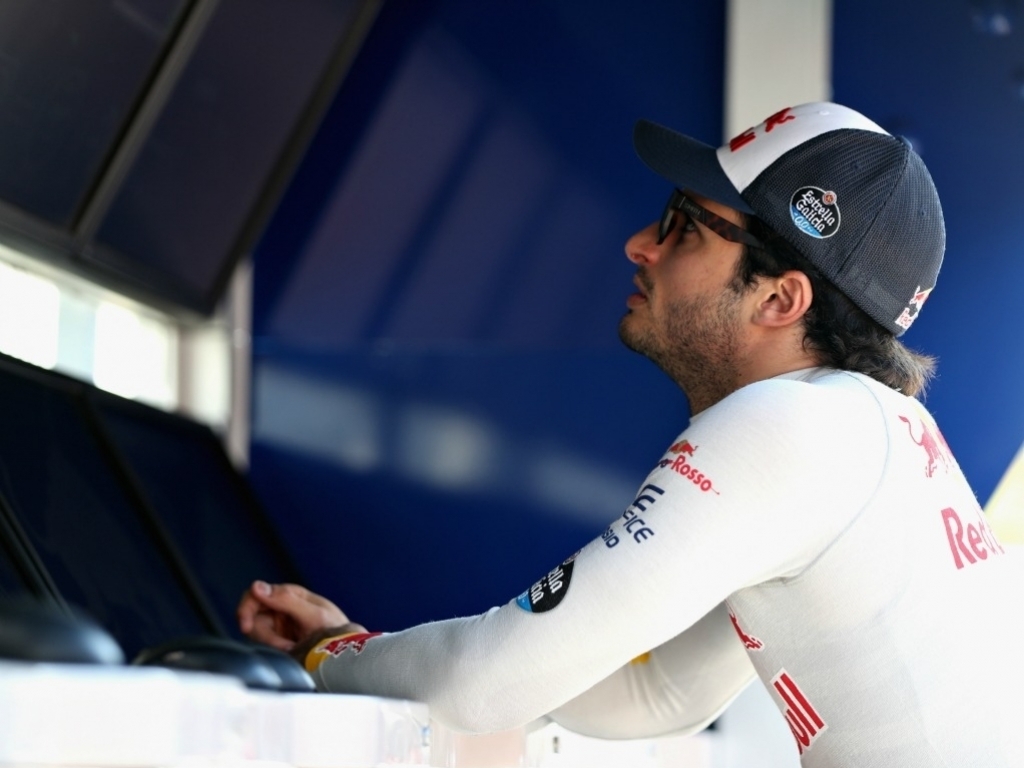 Carlos Sainz has said he is "surprised" Haas have not collected a bigger points haul this season given their strong links to Ferrari.
The American outfit, currently in their second Formula 1 season, sit seventh in the Constructors' Championship standings on 29 points, behind the likes of Toro Rosso, Williams and Force India.
Romain Grosjean's sixth place finish in Austria last weekend, though, does show that the team has potential to compete with the best of the rest.
"Haas in the end is a Ferrari B [team], so it is a bit of a surprise that they haven't performed better up until now," said Sainz.
"If you look at the car and the engine itself, it's more a Ferrari than anything else. They performed really well in Australia, they performed massively in Austria.
"So on tracks where they don't struggle with brakes, with bumps or with kerbs, they put the downforce they have and the engine that they have and you look here and they have a very competitive car.
"It is still a young team but they have a really competitive package."
Force India's chief operating officer Otmar Szafnauer echoed Sainz's statement, saying that the performance may be there on paper, but it still needs to be extracted.
"If you've got a good car, you've still got to do a lot of things right trackside in order to extract the performance," Szafnauer added.
"So perhaps Carlos is right and they are a Ferrari B-team and they have some Ferrari technology in their car which makes it a good one.
"However it's not Ferrari personnel extracting that performance so I can understand the up and down.
"The tyres can be tricky, for example, but if the car is completely the same, you've got to set that car up a little bit differently.
"They've shown some speed at some races, including here, but at other races not so. But as the time goes on, if the car is fundamentally good they'll learn how to extract that performance."