Sainz 'learnt' from Red Bull future confusion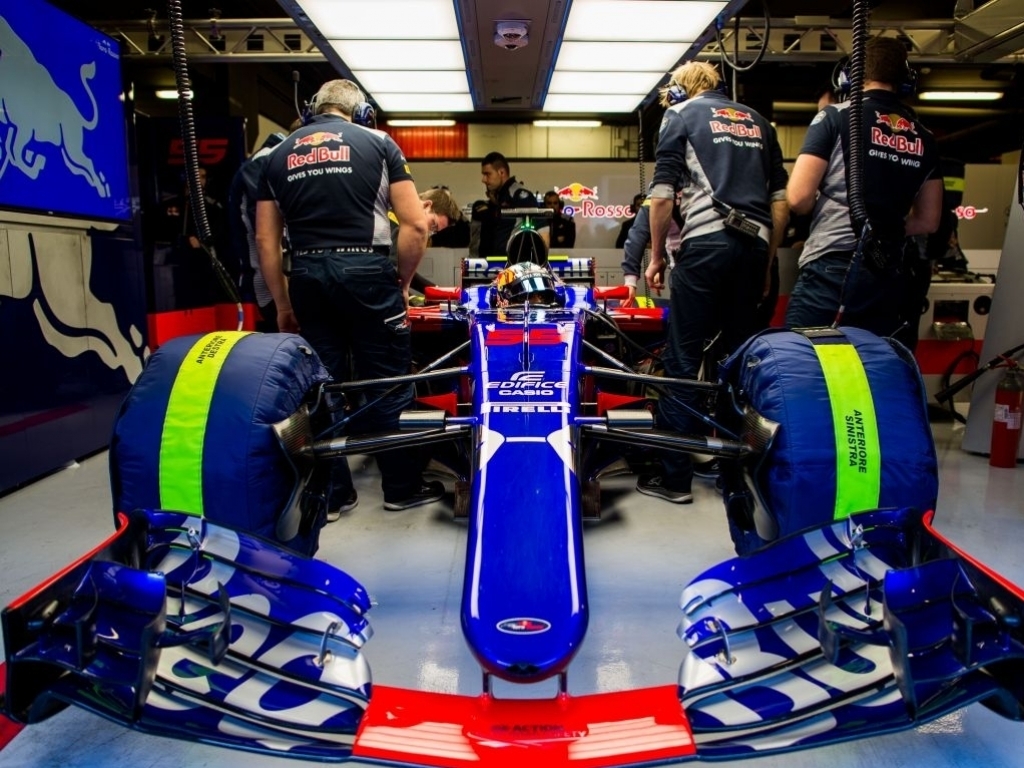 Carlos Sainz says rumours that he'll be off to Renault before the year is out are nothing more than rumours, and that the air has been cleared with Red Bull Racing.
Sainz earned the ire of his Red Bull bosses when he said it was "unlikely" that he would remain at Toro Rosso in 2018.
The Spaniard was told in no uncertain terms that Red Bull control his future, and that he will race where they tell him too.
But despite Red Bull saying they'll be holding onto Sainz for next season, racing him at Toro Rosso, rumours emerged at the British GP weekend claiming that he'll be off to Renault before this season is over.
The 22-year-old has denied that a mid-season move is on the cards.
"Many people are coming to me about this rumour and for me, it's just a rumour," he said. "When not one single comment you receive from your bosses, who are actually managing your career, comes from them then you expect it to be just a rumour. I don't comment about rumours.
"I have not asked yet because I haven't had time to speak with them.
"After Austria we cleared everything, we clarified everything – what was said, what was not intending to be said. We explained to each other everything and [Christian Horner, Helmut Marko and I] were playing tennis, enjoying our time.
"We had a good time, the air is clear. I'm a Red Bull driver, inside the Red Bull programme, covering for Toro Rosso next year and looking forward to changing today's result in Hungary with Toro Rosso."
He added: "I think there was a bit of confusion [over what was said in Austria]. I've learnt from it. As a 22-year-old driver, you learn from these kind of things. The air was clear immediately once we started our conversation in Austria and at that point, it was forgotten."