Sainz 'trusts' Red Bull to do the right thing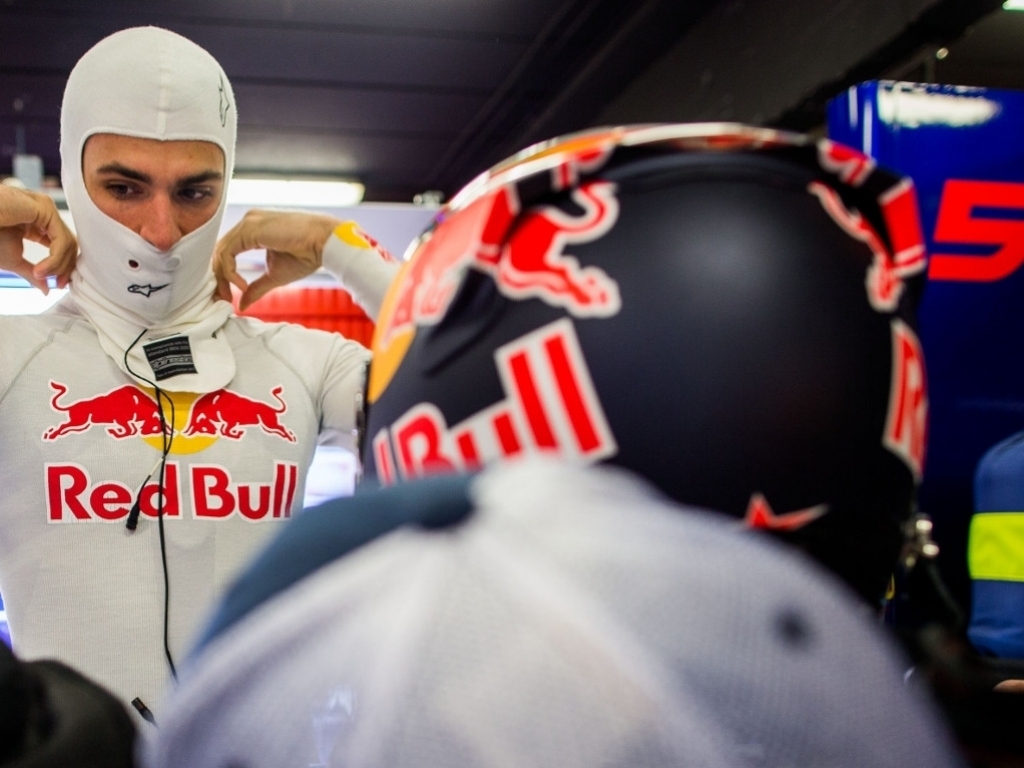 Carlos Sainz insists he trusts Red Bull to make the right decision for his future as he waits to hear whether he'll be asked to stick around in 2018.
Sainz has been with Toro Rosso since making his F1 debut.
This season marks his third with the junior team after Red Bull exercised their option on him rather than letting him leave for a mooted move to Renault.
Next season, though, has yet to be decided.
At present it appears as if the senior team is unlikely to have a place open meaning Sainz faces a fourth season with Toro Rosso if Red Bull opt to again exercise their option on the driver.
"If they execute it then it's tight for me [to say no]," Sainz told Racer.
"But I have a lot of trust in Helmut Marko and in Red Bull that they're going to do the right thing for my future, not only for the future of Red Bull but for my personal future.
"They are proud also of how much I've developed as a driver with them and I'm super grateful to Helmut Marko about how I've grown thanks to him.
"He's given me a lot of tips, so I don't think there will be any misunderstanding or any miscommunication – I don't know how to put it – any fighting, because it's bad for all of us."
As for talks regarding next year's championship, Sainz reckons all that will take place later in the season as both the driver and Toro Rosso keep their focus on the track.
"This is something that will probably happen later in the season. I think at the moment it's a bit too early for them to know what's happening in the top team.
"It's a bit too early for me to go to Red Bull and negotiate, or start talking about it. It's such an important year for Toro Rosso and for myself that it doesn't work to start talking that early about a potential upgrade to Red Bull or a potential change."
He added: "They know perfectly that I want to be in a top team and they know perfectly what I am capable of. They know perfectly that I don't want to be the third driver for anyone, and I think they're starting to also know that I don't deserve to be the third driver for anyone."