Carlos Sainz walked away from a high-speed crash at Suzuka on Friday as he applied the power out of the hairpin, touched the astroturf and was spat across the track into the barriers.
Friday's action began with the threat of rain in the air.
.@F1 Practice at the #JapaneseGP is just around the corner. Looks like 🌧 forecast for today's #FP1 and #FP2 sessions. Time to grab that ☂️. pic.twitter.com/pTlS2ZOzwp

— Honda Racing F1 (@HondaRacingF1) October 6, 2017
Valtteri Bottas had his serious face on and well he should. The Finn has been destroyed by Lewis Hamilton of late and admits he needs to up his game but he is struggling to work his way around Mercedes' compromises with their W08.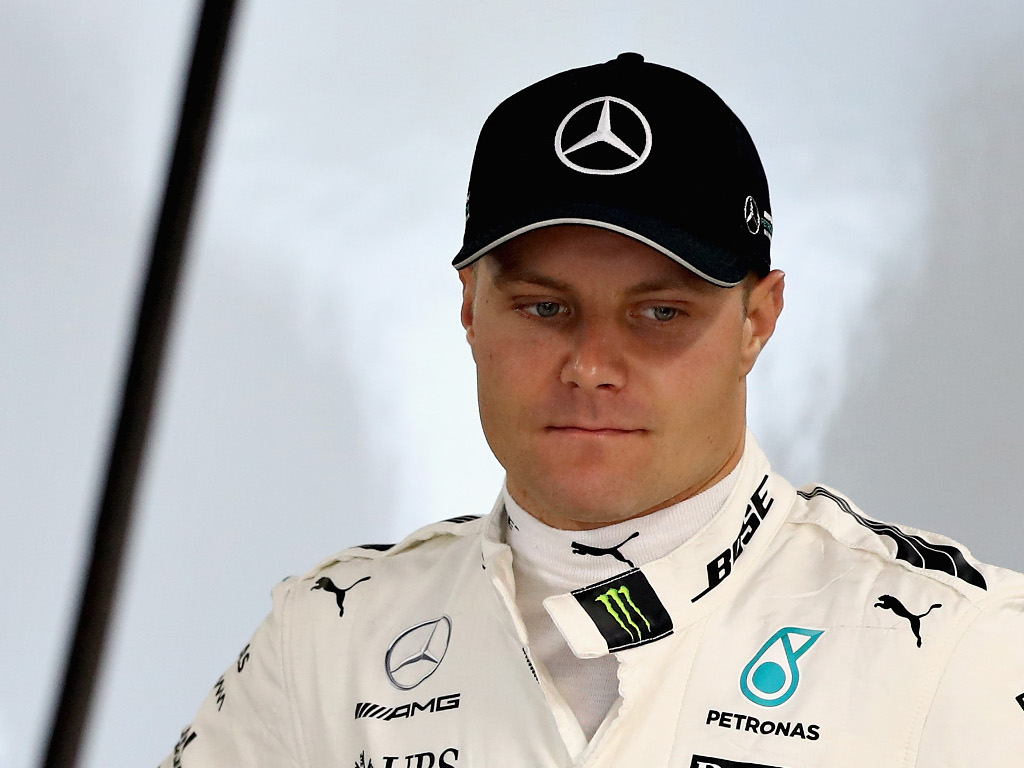 To Halo or not to Halo…
Vandoornes car was fitted with a Halo. But then it was removed. Engineers probably don't want to waste time with rain coming in. #AMuS pic.twitter.com/aXU0JpKFqy

— Tobi Grüner 🏁 (@tgruener) October 6, 2017
The early running in FP1 belonged to Lewis Hamilton as the Brit, running Mercedes' new aerodynamic package, worked his way into the low 1:30s on the soft Pirellis.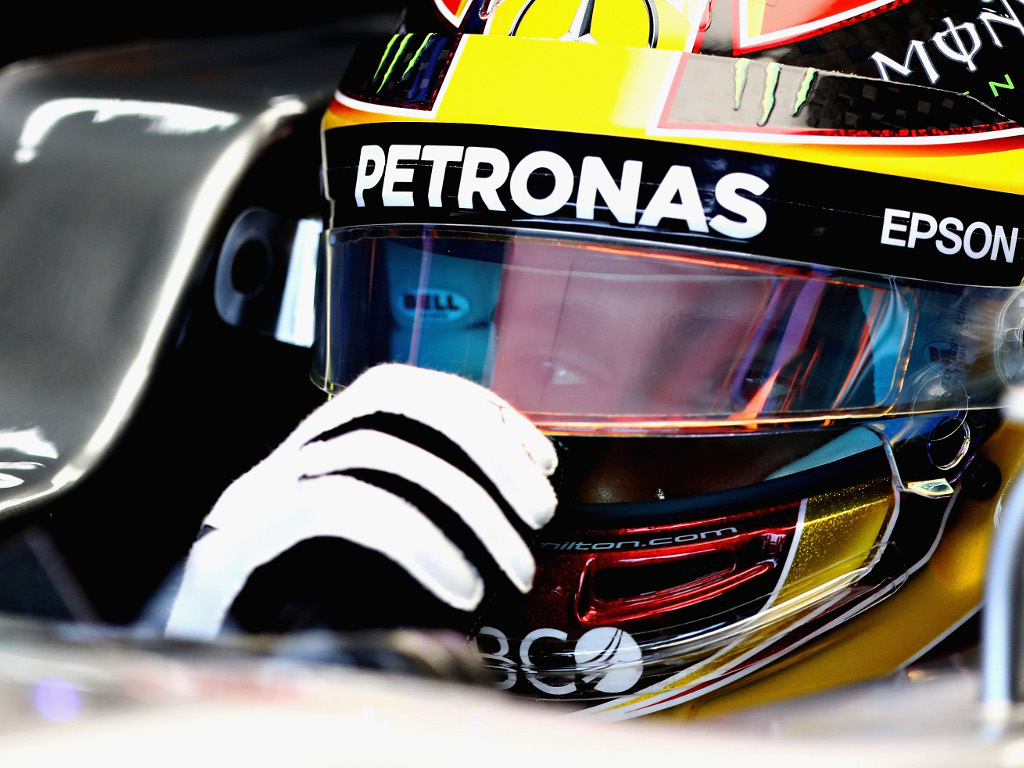 As to be expected Max Verstappen sent sparks flying – literally and figuratively.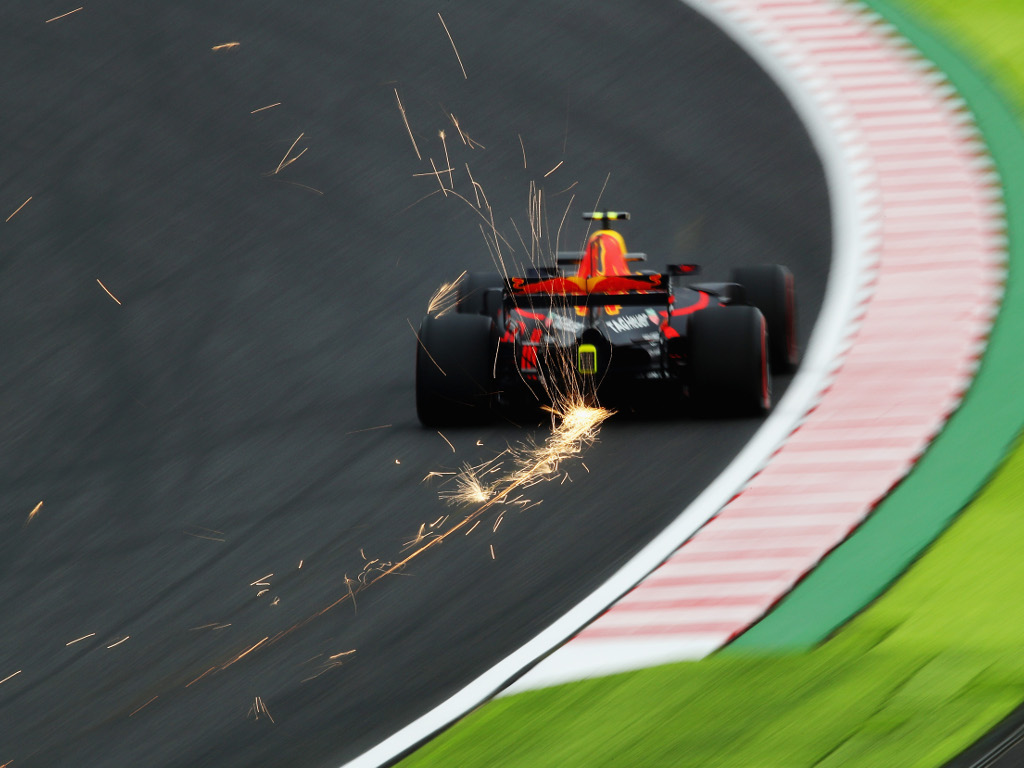 Felipe Massa had a lock up, and he wasn't the only driver to do that.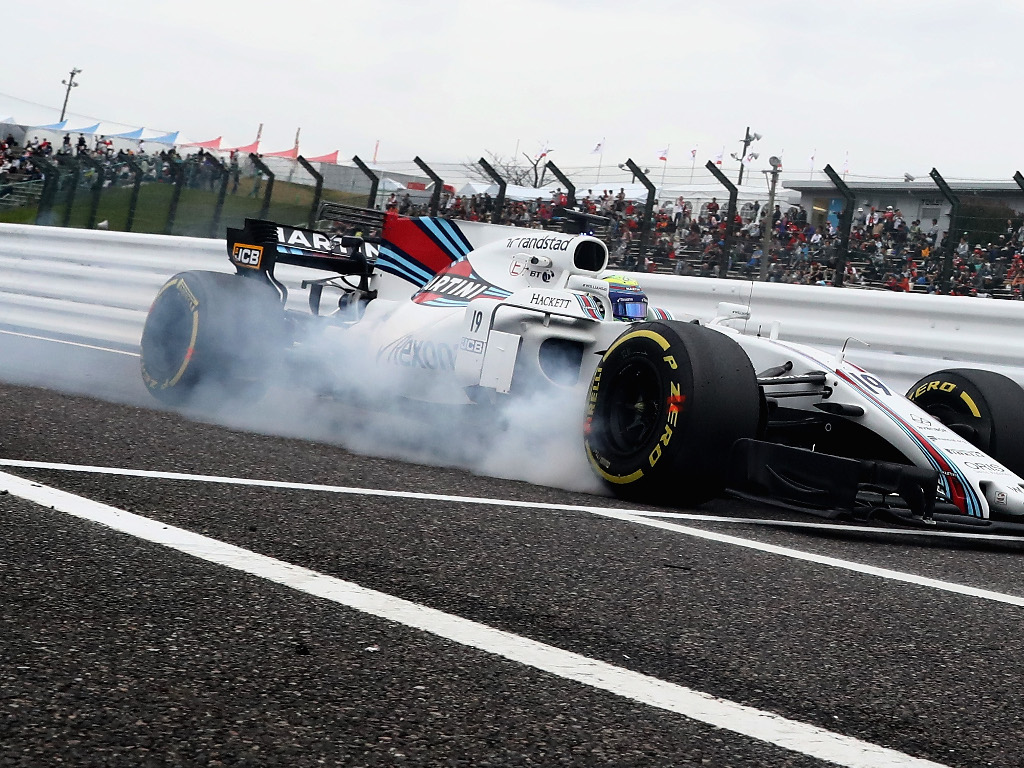 A water pressure problem meant Kevin Magnussen was forced to spend more time in the pits than he wanted. Haas did send him back out but later told him to pit because of the "same problem."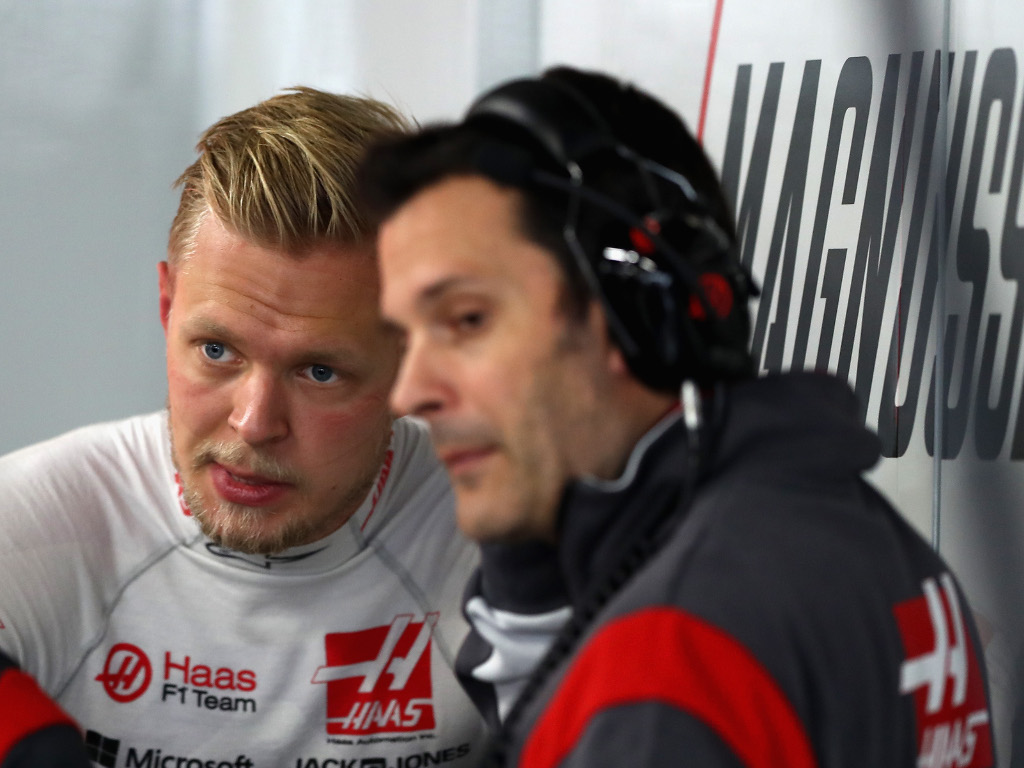 A moment for Max…
Steady, Max 😣#JapaneseGP 🇯🇵 #FP1 pic.twitter.com/NcDiFgQGEn

— Formula 1 (@F1) October 6, 2017
Sainz had a bigger one…
RED FLAG: Session halted as SAI hits the barriers after Turn 11

Big impact but he's jumped out and is ok 👍#JapaneseGP 🇯🇵 #FP1 pic.twitter.com/a8CIWCstZ4

— Formula 1 (@F1) October 6, 2017
The red flags were out as the marshals cleared Sainz's stricken car and the debris that it spewed all over the track.
The old-school brooms are back 👊#JapaneseGP 🇯🇵 #FP1 pic.twitter.com/DFdbIxo2W9

— Formula 1 (@F1) October 6, 2017
With the red flags lifted, Sebastian Vettel went quickest on the supersoft tyres with a 1:29.166 to beat title rival Hamilton by 0.211s.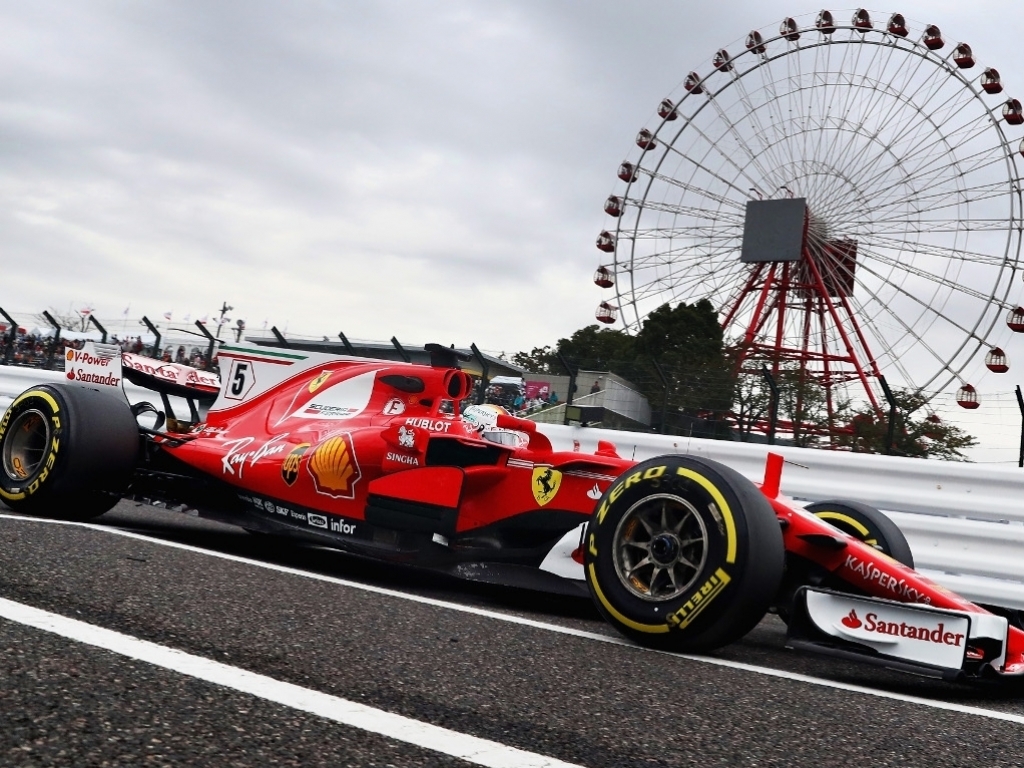 Stoffel Vandoorne completed FP1 as McLaren-Honda's best placed driver in tenth. Fernando Alonso was P12.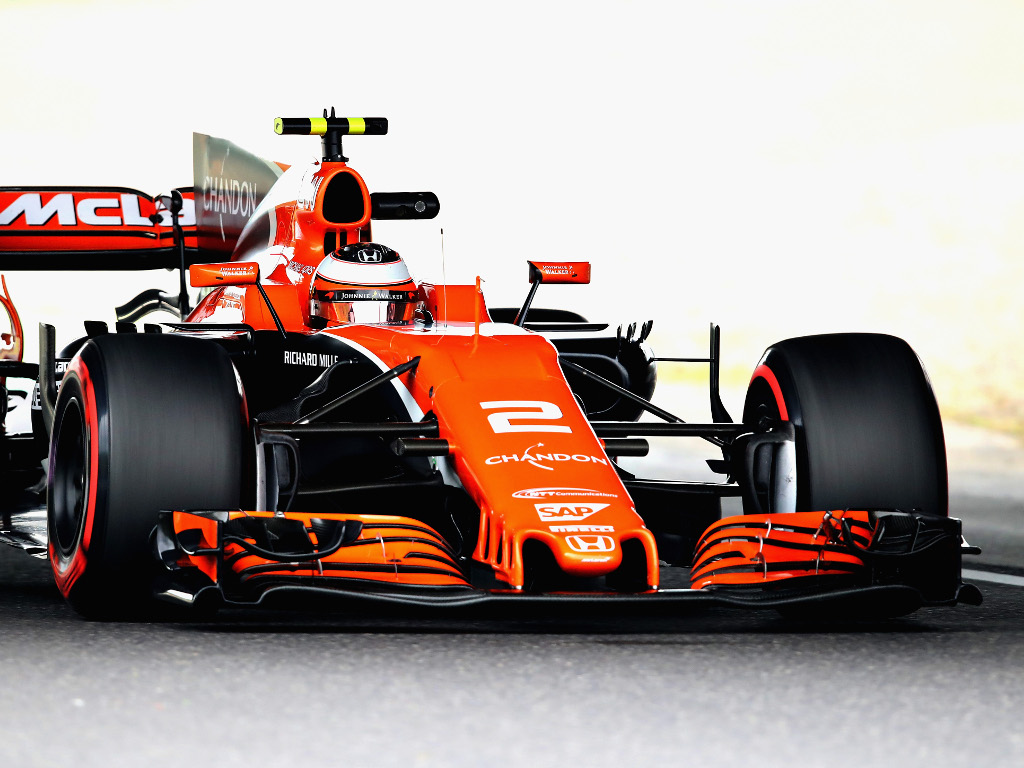 Sainz took to Twitter to let everyone know he was ok ahead of FP2…
Hey guys, had a big one in fp1. Came out of nowhere and was quite unexpected but luckily im ok! Team pushing flat out to be ready for fp2 💪💪

— Carlos Sainz (@Carlossainz55) October 6, 2017
But this was the scene heading into the second practice session…
Confirmation that the start of FP2 will be "delayed indefinitely". ☔️ #JapaneseGP pic.twitter.com/xck2kzdVCY

— McLaren (@McLarenF1) October 6, 2017
And you know it's a wet session when…
At least this little fella's enjoying the weather #JapaneseGP 🇯🇵 #F1 pic.twitter.com/Jqrnsd6Y9T

— Formula 1 (@F1) October 6, 2017
There was, however, a familiar face in the paddock.
Meanwhile, look who's joined us for our #JapaneseGP weekend. 🇯🇵 Oh hey, JB! 👋 pic.twitter.com/AWg8k56t7H

— McLaren (@McLarenF1) October 6, 2017
After several Safety Car inspections, attention began to turn back to the track as Race Control announced that the session would start at 14:45 local time with 45 minutes of FP2 remaining.
Lewis Hamilton was quickest in FP2, but only five drivers set timed laps as frequent rain showers ensured that many opted to stay dry in the garage.