Sat: Mercedes, Ferrari, Red Bull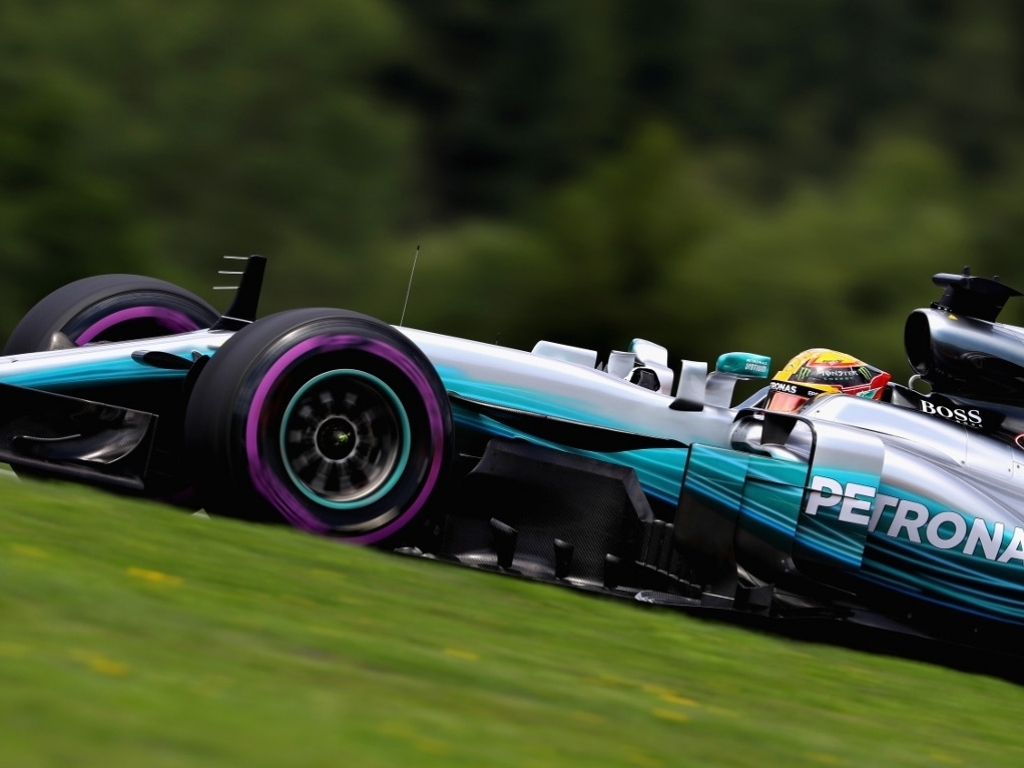 Valtteri Bottas claimed his second career pole, with Lewis Hamilton forced down from P3 to P8 because of a gearbox penalty.
Mercedes
Valtteri Bottas: "What a special feeling. It's only the second pole for me and hopefully there's more to come. It was a good lap in Q3, if not quite perfect. Today was all about building up the confidence in the car. I got it set up nicely and it's great to get the second pole position of my career. I'm going to focus on my own race, rather than looking behind me tomorrow, but we will not underestimate the Ferraris. It's going to be close and should be an interesting fight. Hopefully Lewis can fight back and we can score strong points for the team. The weather could be important tomorrow but starting first, I won't complain if the rain stays away. The car feels great, especially on high fuel, and I'm ready to win. That's the only target. It's been too long since Russia."
Lewis Hamilton: "It's been a frustrating day for me. I had a chance to be fastest today and I didn't quite put it all together on that final lap in Q3. I'm disappointed with my performance in Q3: it would have been great to do a better lap but it obviously wasn't meant to be. Valtteri did a fantastic job though to take pole. The gearbox issue hasn't played on my mind during the weekend but after qualifying you realise you're starting further back. I think it will be tough to make progress tomorrow. The pack is a lot closer than in 2014 when I fought up to P2. But perhaps the weather can come into play. I'll work as hard as I can to recover and try get as many points as possible. We still have great pace and the car has been fantastic here, so I know I've got the car to do the job. Let's see how it all plays out tomorrow."
Ferrari
Sebastian Vettel: "In the second run I was hoping to jump Bottas and I think I could have done better, but in the end I am pretty happy with my lap; the car is very good. Mercedes is always very quick in qualifying, but today we were close. I think it should be fine tomorrow. It will be a long race and many things can happen. The most important thing is that the car was good in qualifying. We will try to do our race and look forward. For sure it will be tough, but let's see what we can do".
Kimi Raikkonen: "The whole weekend had been quite tricky so far and yesterday, for certain reasons, we did not have a very good day. This morning, we basically started from zero. The feeling with the car was getting better and better, but it was not easy to recover from yesterday. The qualifying session was a bit messy, with the traffic and the yellow flags. I'm not very happy overall, but considering how tricky it has been, third place is not bad. It could have been much worse. Later this evening and tomorrow morning we will go through all the different scenarios and we'll try to pick the best one, depending on what happens in the first lap, how the weather will be and other factors".
Red Bull
Daniel Ricciardo: "It's a bit tricky out there. This year the track has a lot of grip on it and that kind of makes it harder. You feel you can push more but it's easy to go over the limit because we carry so much corner speed. We all obviously love going fast and want more and more, so we end up getting greedy and then mistakes happen, but that makes it exciting. Of course it would have been nice to finish that last lap but in the end I'm happy with the top five and we'll move up to fourth because of Lewis' penalty. All in all it was a pretty good session and I'm relatively happy. I believe there is a bit of rain coming tomorrow at noon so it should be interesting and not that straight forward. Lewis will try to come up the ranks as well so it will be exciting."
Max Verstappen: "You can never predict qualifying but it was reasonable today. I hoped for a little better balance in the car but overall it was not too bad. I tried a lot of different lines at turn three and all the time I was losing the rear of the car. On my final run I was gaining time but I didn't get DRS down the straight as Grosjean was stopped on track. You lose easily two and a half tenths on that straight if you don't have DRS. I tried to get a little more out of the next corners but I picked up the throttle maybe a little too early at turn seven and lost the rear. Tomorrow I don't think we are quite there in terms of speed to fight with Mercedes and Ferrari, but as we have seen a lot can happen in the race so anything is possible. If there is a bit of a mix of conditions that could be good for us and with a good strategy you never know. There is a lot of orange everywhere in the grandstands which is really nice to see, so we will try and put on a good show for everyone."