Sat: Mercedes, Ferrari, Red Bull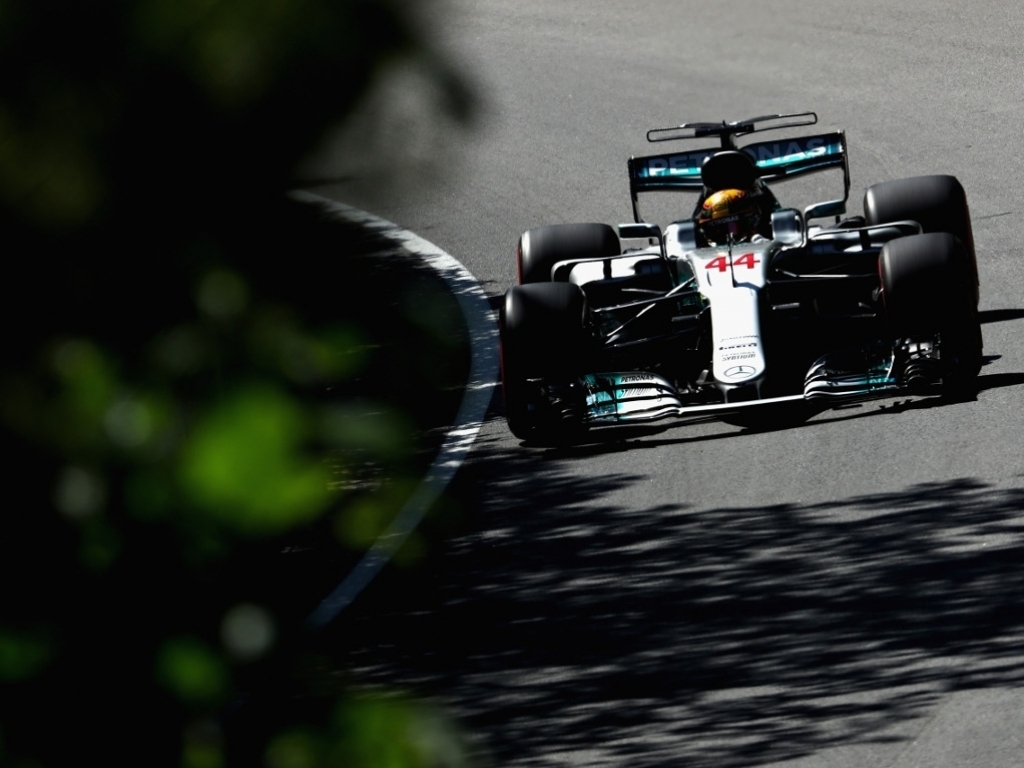 Lewis Hamilton crushed his rivals as matched Ayrton Senna's record of 65 career pole positions – and received an awesome gift to mark the feat.
Mercedes
Lewis Hamilton: "Honestly, I'm so happy. Montreal has been very good to me over the years. It was such a close battle with the Ferraris – they have been so quick this weekend. I dug down deep… It was a great lap, a sexy lap! I can't quite believe that it all came together so well. After such a tough time in Monaco, we learned from our mistakes. I owe this one to all the team back at the factories in Brackley and Brixworth. I was just shaking when I was presented with Ayrton's helmet. For many of you, Ayrton was your favourite driver. He was mine too. To receive this and match his record is a great honour."
Valtteri Bottas: "Firstly, a big congratulations to Lewis for his 65th pole position today. It's a great achievement to match Senna. I was really trying hard, but it was a tricky day for me. I struggled with the balance of the car and wasn't really happy in FP3. We made some changes and the car was much better in qualifying, but then in Q3 when it came down to getting those last hundredths and tenths, the car became unstable again. I just couldn't get that lap together. The long runs seem okay though, so once again, I'm expecting it to be very close in the race with Ferrari. It's all about tomorrow."
Ferrari
Sebastian Vettel: "I was not so happy with my job in the last run of Q3. It is true that we faced tough competition, but we could have been closer. We could even have been ahead, but Lewis did a very good job today. As for me, I lost the car in Turn 2 and from there I knew I had to catch up. The car was very good and I had been happy in the morning session. To be on the front row gives you the chance to make a good start. I am looking forward to tomorrow, I am sure we're going to have a very close race. This is a nice track and we had a good run here also last year".
Kimi Raikkonen: "Today it was a bit tricky: for whatever reason yesterday we had been a bit more comfortable. The car felt pretty OK, but we struggled to make the tyres work as we wanted. There was a lot of potential in the car, but I was not driving very well, and did not manage to put a good lap together. My last run was very poor, I made mistakes in the first and second corner and I paid the price for it. Tomorrow it should be a different story. It's going to be a long race and obviously a lot can happen; you never know here, it's one of those places where things can change very quickly. We'll try to make the best choices; we should have the speed, let's see".

Red Bull
Max Verstappen: "We know that this circuit is not our favourite and doesn't particularly suit us so P5 was the best we could aim for, we achieved that so I'm pleased with the result. Ferrari and Mercedes are able to turn their engines up and find that extra pace; we can't do that at the moment. During the race the engine power difference is slightly less as they cannot run at that level for an entire race, this means we can try to get involved and make ground. I think our race pace looks ok for tomorrow, if we can keep fifth that is the first goal, then we can see what happens in front of us. We are constantly working hard to improve the car, working towards having the best car in the field, so this means constant development. The upgrades we have got this weekend have worked really well which proves we are going in the right direction. It is hard to show that progress in Qualifying, and at a tough track with long straights, but we are definitely improving."
Daniel Ricciardo: "Things didn't really go to plan yesterday, but we had a lot of laps on track this morning in FP3 and understood a lot more. For Qualifying even though we ended up at the tail end of the top six I still felt we were actually in the hunt. We have put ourselves in a good position to at least race with Max so I can't ask for too much more. The last run I would have loved to improve so there was maybe a tenth in that, but other than that I think we got the most out of it. I'm no Einstein but three years ago I finished first and started on sixth. I will be starting on sixth again tomorrow so that's easy maths, am I right?"