Sat: Mercedes, Ferrari, Red Bull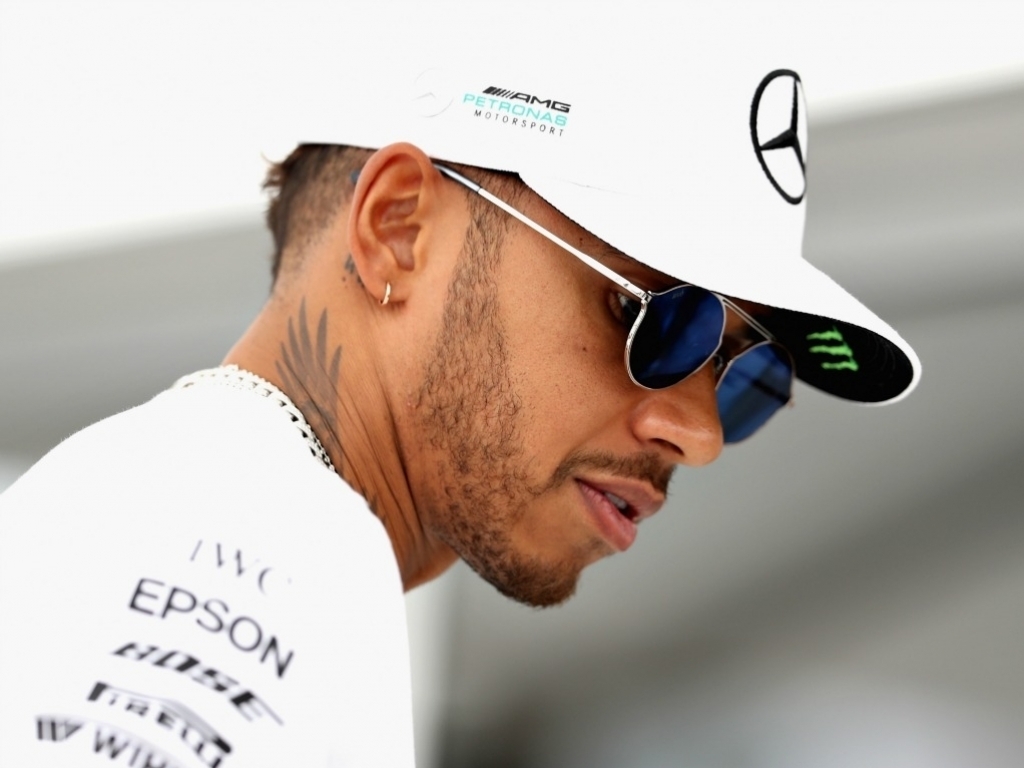 Lewis Hamilton produced another stunning pole lap, Sebastian Vettel settled for P4 and Daniel Ricciardo crashed out in Q3.
Mercedes
Lewis Hamilton: "My pole lap in Montreal was pretty special, but I think this one here tops that. My first run in Q3 was actually really good, but I was a bit greedy into the last corner, locked up and cost myself time. After the red flag, there was a lot of pressure on that final lap. All weekend we've struggled to switch the car on over a single lap, but it was an all or nothing moment so I just gave it everything I had. Valtteri was on a great lap as well, so when I came across the line and saw that I had pole, it was such a good feeling. Even if that time had only been enough for P2 it was a lap to be proud of. We were struggling yesterday but we made a lot of changes overnight. A big thank you to the team who stayed late last night to get the car to where it is today – they did a fantastic job."
Valtteri Bottas: "It's disappointing to lose pole as that was the target today. It was looking good before the late red flag, but Lewis produced a great lap and mine just wasn't good enough. That final run in Q3 was the first time we had tried to do a flying lap on the first lap, because of the temperatures, and I couldn't get them to work as well as Lewis did – I just couldn't find that grip out there. But what I'm most proud of today is the huge effort the team put in overnight to switch on the car. We were quite lost on Friday but we made some changes and turned the weekend around. Going into the race we have a fantastic starting position and I'm expecting a good fight with Lewis."
Ferrari
Kimi Raikkonen: "The whole weekend has been about making the tyres work well and today we struggled a bit more than yesterday. If you can get them working 100% on one lap you can easily go a lot faster, but it was not the case today. When we were able to switch the tyres on, the car felt nice, but this feeling kept changing from lap to lap and from set to set. I did not feel comfortable going into the first corner and could not push so hard. It was easy to slide or make a small mistake. It was always on the edge of working and not working, but on the last lap it felt a bit better. Third place is obviously not a disaster, I take it happily. I think we did the best we could achieve today. In the race, with more laps, the tyres should start working better. I'm positive that we are going to be a lot closer to our competitors."
Sebastian Vettel: "The result is okay, but obviously I am not entirely happy and this qualifying didn't help. I don't have excuses, I could have done better. I think I had the rhythm at the end but just didn't get everything right. We were not quick enough, but tomorrow I think we still have a good chance. The car has been fast during the races and that was the case yesterday too, on the long-runs. So, let's see what happens. The start of my qualifying session was a bit slow, then by Q2 I think I had the car under control. But my Q3 was not ideal. I had to stop at the end of the pit-lane when the red flag came out and my tyres got cold. Tomorrow, anyway, it could be a different story."
Red Bull
Max Verstappen: "The car felt very good during qualifying, I struggled a bit to get the tyres working in sector one but everything else felt like it was going in the right direction. I think we realistically had a shot at P3 today, which on this track would have been a fantastic result. The Red Flag didn't really have an impact on me, I had just about completed my fast lap and then had a chance for one lap when the session was restarted, just like everyone else. On my final lap in Q3 I was going about three tenths quicker than my best time but then I lost gear sync in the second sector, it cost me a couple of tenths which was frustrating and meant we could not challenge for third. I'm hopeful we can get on top of these issues overnight and be ready for tomorrow. Once again Mercedes have made a big step today so I don't think we can get close to them but we will be looking to challenge Ferrari come the race. It would be great to get on the podium and that is the goal."
Daniel Ricciardo: "It's obviously frustrating when you crash but in Q3 you are trying to give everything and get that last little bit out of the car. I knew turn six was a corner where I could do better, I was trying to carry more speed but I lost the rear on the exit and hit the wall. The rear was coming round and I tried to drive out of it but it kept going. The wall kind of comes back round a bit so I hit it. It's not the wall's fault, obviously, I'm not blaming the wall! There was no other reason, I was just pushing hard and on the edge of the grip. Sure I'm not happy with the mistake but it's one of those tracks. Part of me doesn't like it right now but the reality is that I do like street circuits for these reasons, it shows when you are on the limit and you pay the price when you are over that limit. It's a shame as I thought we could have been fighting at the front today but the time from Mercedes was really quick, they proved to be out of reach but Ferrari weren't too far in front at the end. This weekend Max and I have been happy with the balance of the car and it is responding well so we have made definite progress. I'm not disheartened for tomorrow, I think so much can happen around here and even if it is a one stop race I'm sure we can make progress."