Sauber duo on Kaltenborn's 'sudden' exit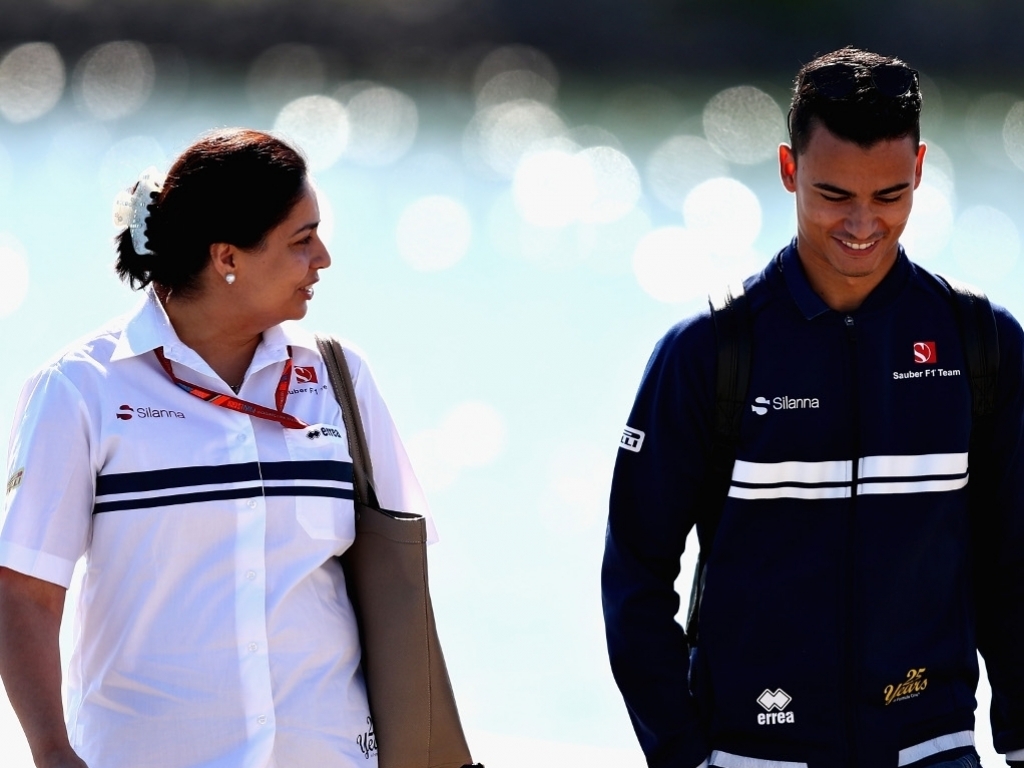 Marcus Ericsson and Pascal Wehrlein were both shocked to learn that Monisha Kaltenborn left Sauber earlier this week after disagreeing the new owner's vision for the team.
Sauber announced earlier this week that the CEO and team boss had left with immediate effect, citing mutual consent "due to diverging views of the future of the company."
Her departure, though, was not expected – at least by the drivers.
"It's all been quite sudden, the last 48 hours all happening," said Ericsson.
"We have to trust the owners that they know what they are doing and that they have a good plan for the future."
The Swede rubbished reports that Kaltenborn's exit was due to the team boss not agreeing with the new owners plans to favour Ericsson over Wehrlein.
"It is completely false and untrue," he insisted.
"It's very disrespectful towards every single member of Sauber F1 team.
"We have guys here who work day and night, both here and at the factory, to try and get this team successful again, with both cars and both drivers.
"For me and Pascal, it's been very clear that it's not the case. We've both been given equal equipment and priorities.
"It's how it's always been in this team and will always be."
As for Wehrlein, he heard the news from Kaltenborn when she called him on Tuesday evening.
"I was quite surprised when I heard this on Tuesday so I didn't expect it," he said.
"I spoke with Monisha on Tuesday evening, she called me and she told me about it and of course I was really surprised."
Asked if he had lost an important supporter in Kaltenborn, Wehrlein said: "You can say that definitely.
"She supported me so much and you know our relationship is or has been really good and will be good in the future as well.
"Monisha was very close to me at one of my toughest times in my career so far when I had my injury, so she helped me a lot there and I am very thankful for that and this is something that I will never forget."
Join Sky TV and get 33% off selected Sky TV Bundles for 18 months