The Alfa Romeo Sauber C37 broke covers on Tuesday, featuring intense sidepod details and prominent Alfa Romeo branding.
The new car was revealed online, a little sooner than the team's intended time.
The car, which will be raced by Charles Leclerc and Marcus Ericsson, is mainly white with the Alfa Romeo branding in maroon – very similar to the concept livery shown late last year.
Featuring the Halo that as of this season is mandatory for all F1 cars, the C37 will be powered by a new spec Ferrari engine.
The new car has a mass of winglets in the sidepod area, something already seen on other 2018 cars, while the nose design is similar to that of Force India's 2017 challenger.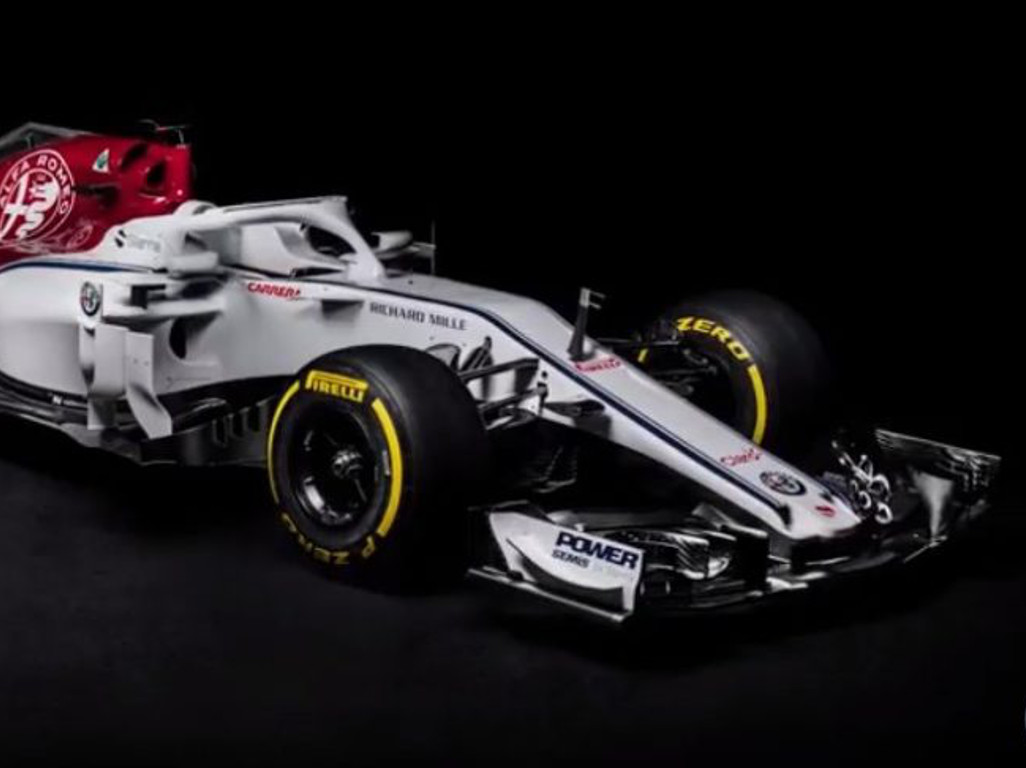 Fred Vasseur, Team Prinicpal, said: "I am very much looking forward to the 2018 season, and to seeing Marcus and Charles on track. We have put lots of effort and hard work into the C37 over the last few months, and it is fantastic to be launching the new car today.
"Our target ahead of 2018 is clear: We have to catch up with the field and continue improving our performance during the course of the season. We have put lots of energy and commitment into the development of the C37.
"I want to thank our partners and fans for their continuous support. The return of Alfa Romeo to Formula 1 sets another milestone in the team's history, and I am proud that such a historical brand has chosen us for their return to the sport. We are eager to start the 2018 season as the Alfa Romeo Sauber F1 Team."
And the boss has every confidence in his two drivers, adamant they will compliment one another.
"I am convinced that Marcus and Charles form the perfect driver line-up, with one being an experienced driver and one a promising rookie.
"Marcus is going into his fourth season with us. He is a valuable part of the team, and we benefit from his experience and precise technical feedback. As for Charles, he has proven his talent in prior categories and deserves to be on the Formula 1 grid this season."
Last season Sauber finished bottom of the rankings with just five points on the board.