Do you like racing in the streets? And no I don't mean in a sixty-nine Chevy with a 396 Fuelie heads and a Hurst on the floor.
I'm talking F1's version of racing in the streets.
Should F1 introduce more street races? I think most of us certainly love the iconic nature of the Monaco race. It just looks so damn cool.
However, it is often said when it comes to pure racing, it's really not that competitive, as overtaking is much harder on street courses and thus the order of finishers is set quite early in the race.
There are two other street races in Baku and Singapore at the moment, with Miami likely to be added next season.
I think many would agree that seeing the cars racing around avenues of glass and steel, the colours reflected blurs in the skyscraper windows, is a stunning attraction and is simply far more exciting to witness, either in person or on TV, than a race on a loop of tarmac somewhere largely anonymous.
So if you're Liberty Media you can see why it's said they want to introduce more street races. It invests the race with more character and simply looks better. But is that more important than good races? No, it surely isn't.  And yet, F1 needs to keep things fresh and interesting. It needs to look cool and exciting – and street racing does that.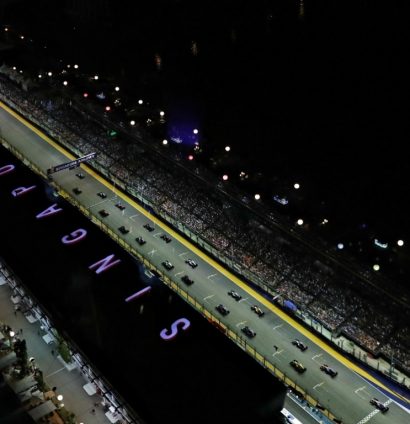 What are the downsides to it? Well, it takes a lot of organising to close off a circuit. It effectively brings the city to a standstill before, during and after.
There are far more security issues to be addressed. You can secure, search and police a racetrack which has defined boundaries and entry points far more easily than you can a three or four-mile street loop which the public has access to every day of the preceding week. The whole circuit needs to be trawled for anything that looks even vaguely suspicious.
Presumably that, alongside all the negotiations and licences that would need to be obtained by the city legislature, would increase the costs of putting the race on.
But Formula 1 track designer Hermann Tilke is a big fan of street racing, saying: "The trend is going to the city tracks and this is really good for professional sport.
"The idea behind it is that it is really very unique, and every city is unique. If you go in the centre of a city then you cannot compare with others.
"We have real street races, we have three in the calendar at the moment – Monaco, Singapore and Baku – and all these three are so different and so unique. This makes it really very interesting and for the high professional series like F1, it is the right way."
However, there are voices which oppose such a move, not just from a racing perspective. They are worried about the disruption to city life, but also about the environmental implications.
There are those who think the pollution is far worse from the cars in the city locations and there are major consequences for public health as a result in the shape of increased asthma and even heart attacks.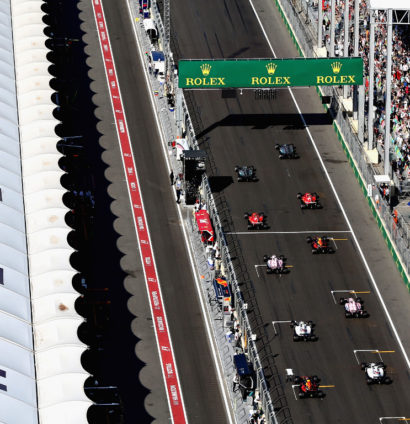 On the other side are those who claim the pollution caused is no worse than what cars would be pumping out where the streets are not closed off and that one balances out the other. But little in-depth work has been done on this to prove the truth either way.
Yet others worry about getting large numbers of F1 fans in and out of a downtown circuit. What are the logistics of that and what are the costs, both financial and environmental, compared to a permanent track?
While Monaco is very well-established and has grown somewhat organically with the sport, new city circuits have to be up to speed from the get-go.
Which side you're on in this debate will probably depend if you see some of the permanent tracks as being rather sterile, characterless stretches of tarmac, or whether you think they offer more thrills than racing around sometimes narrow streets.
It seems likely, given the almost transgressive spectacle of fast cars revving through the streets of a city like Miami and the income it could bring to that host city, that in future there will be more city races; a lot more.
'Cause summer's here and the time is right, for racing in the street.
By John Nicholson, @JohnnyTheNic
[playbuzz-item item="1439acda-2204-4dc6-88ef-af517543b116″ shares="false" info="false" wp-pb-id="519480″]