Steiner: 'Brake issues down to driving style'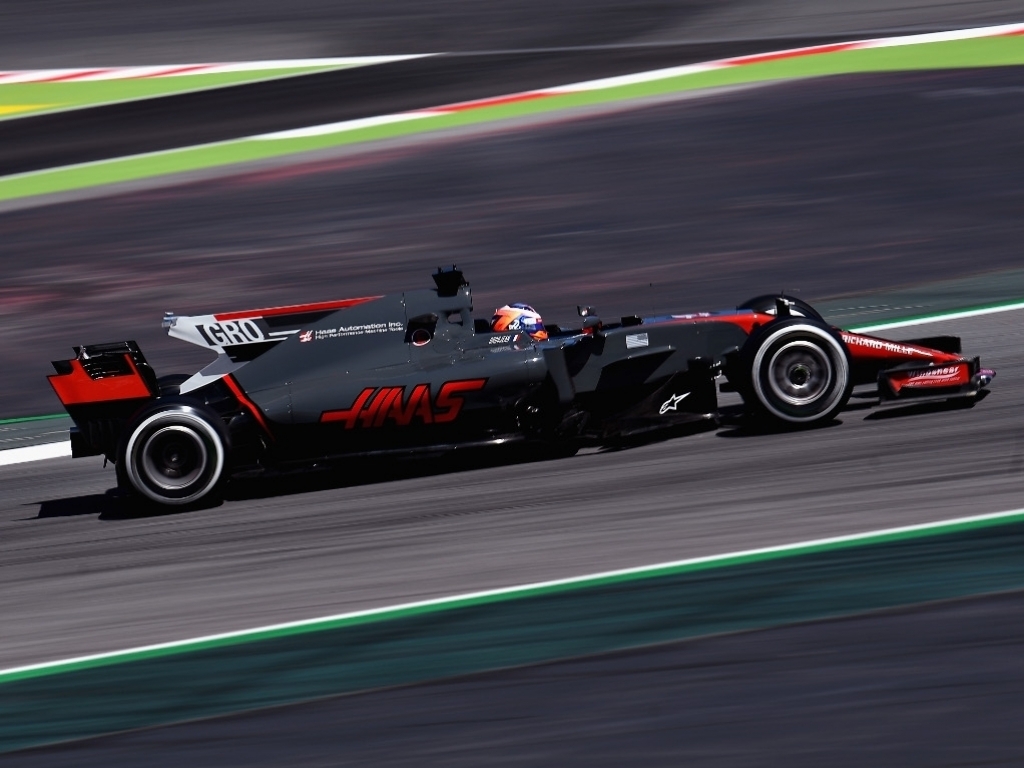 Haas F1 boss Guenther Steiner believes Romain Grosjean's aggressive driving style has aggravated the team's ongoing brake issues.
There is not a race wekend that passes without Grosjean complaining over team radio about the brakes, but Magnussen has managed the issue better so far this season.
And Steiner reckons that the characteristics of both drivers are having a significant impact on the problem.
"I think it's driving styles. Maybe Romain brakes later and harder and then turns and maybe Kevin brakes into it and turns already," Steiner said.
""Maybe it's easier to feel the brake, but I am not a race car driver so for me I can just see it from data and from my experience to see what people do, but that is my gut feeling, that that's what they do. Kevin can drive around it a little bit more.
"I think it's just stereotypes, it's just their characters," he added.
"I don't want to change characters because I know that I am not able to. You try and get the best out of them, that's my job.
I think as Romain said, he's not given up. He knows we cannot fix this brake at the moment.
He maybe now lives with that and looks forward to having the new brake. It's the only thing he can do otherwise he continues to run into a wall, it will not change."