Steiner: Continuity key to Magnussen's good start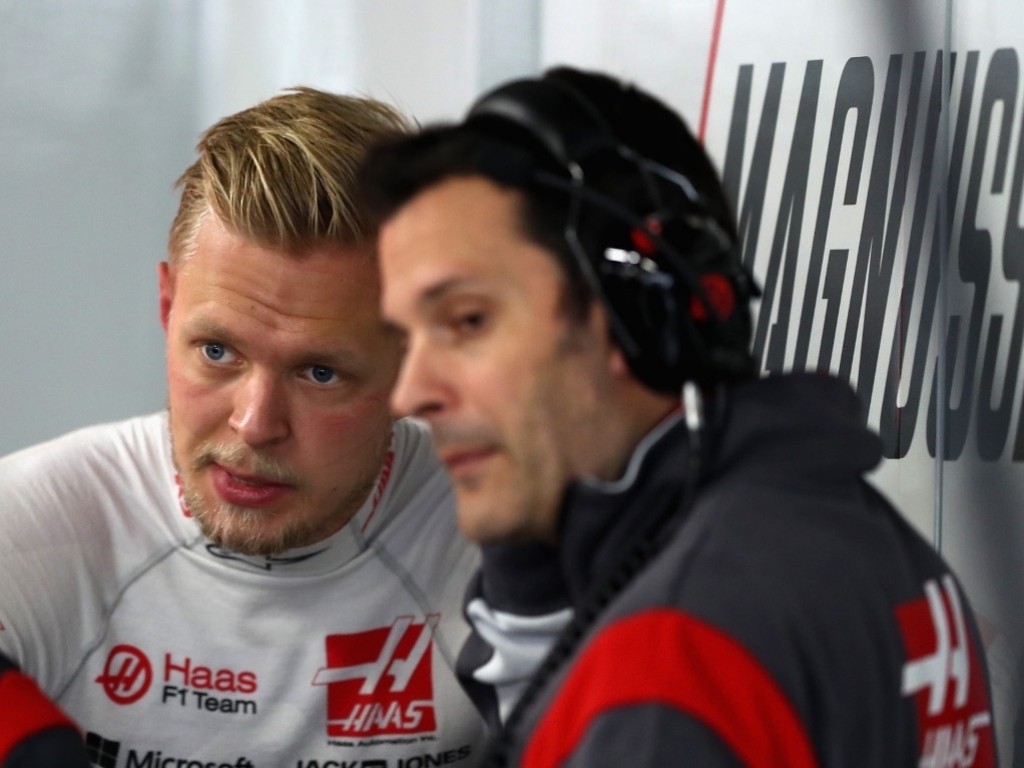 Haas F1 team boss Guenther Steiner believes the team are finally getting to see the best of Kevin Magnussen thanks to continuity.
It is the first time that the Dane has spent back-to-back seasons with the same squad as he only spent one campaign in a McLaren race seat in 2014 while he was also with Renault for one year in 2016.
Magnussen has picked up 11 points so far this season as he finished P5 in Bahrain and P10 in China last time out.
"He likes the car and the car is good and that combination has given him confidence," Steiner said. "He doesn't have to overdo things. He believes in himself that he can do a good job with a good car."
He added: "I think being with us for two years now has a lot to do with it. The first year, he figured out everybody. He knows who is who. He likes the atmosphere around the team.
"He hasn't had this before and, now, coming into the second season is something new, and it's helped pull the talent out of him."
His team-mate Romain Grosjean is yet to score points this campaign, but Steiner feels it is only a matter of time before the Frenchman finishes inside the top 10.
"While Romain hasn't had the results he would've liked and we all wished we had, for one reason or another, there was never a lack of performance," he said.
"There are no issues within the team. We have a good team atmosphere and Romain will get the results he and we want. I have no doubt about that."