Sun: Force India, Renault, Toro Rosso, Sauber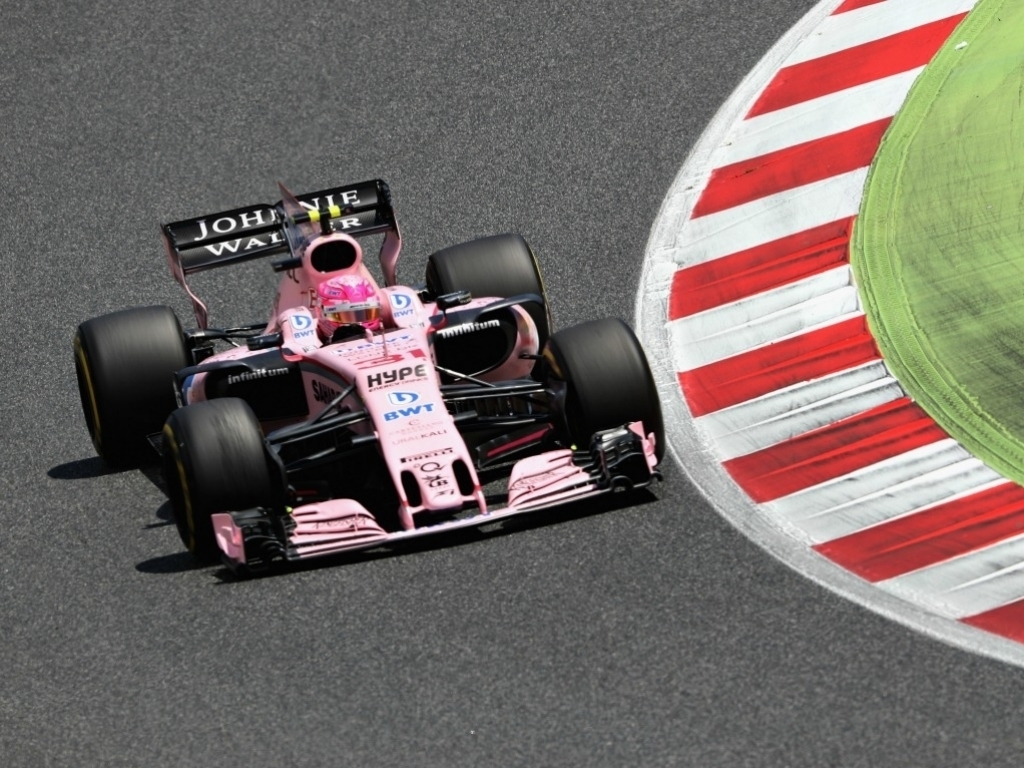 Force India rack up plenty of points with a P4 and P5 finish, while Renault's Nico Hulkenberg continues to overshadow Jolyon Palmer.
Force India
Sergio Perez: "It has been an incredible day for us and I'm very proud of our team and the job we have done all weekend. Everything worked out for us and we have come away with some big points. We made the most of the opportunities that came up and we were there when it mattered to pick up the points. I didn't make the best start, but I stayed out of trouble and made it safely around the first lap. Then I kept my head down, managed my speed and controlled the race to bring the car home. The only small issue was a slow pit stop, but I had enough time to the car behind and it didn't make a difference. So big congratulations to the whole team because it hasn't been an easy weekend in terms of finding a car set-up. To be leaving here with a fourth place feels amazing and gives us big confidence for the rest of the season."
Esteban Ocon: "I'm really happy today. Fifth place is a great result for me and, together with Checo in fourth, a fantastic day for the team. It's a great ending to a weekend where we worked incredibly hard and it's a nice reward for everybody in the team. The car was fast in qualifying and we were on the pace straight away yesterday. We kept pushing and we showed good speed in the race as well. Sure, there were some circumstances this afternoon that helped us, but you need to be ready to take the opportunities when they come your way. Once we had made it through the first lap chaos, we had the pace to easily keep ahead of all the cars behind and we could manage our race. I feel we maximised what we could get out of today: the team are doing everything right at the moment and that's what makes us so strong. There's still a lot we can achieve this year: we are always there when it counts and the car is consistently fast. Scoring points every time we go out is what really matters for the championship so we need to keep up this consistency."
Renault
Nico Hulkenberg: "P6 is a great result for us and very rewarding too. It's been our lucky day with some of the top cars out at the start, but also later on in the race too, so we clearly benefited from that. At the same time, we were there at every opportunity to do a good job and the guys did a great second pit stop to enable us to pass the Sauber. I feel very comfortable in the car but we still have work ahead of us to catch up our closest competitors."
Jolyon Palmer: "We went for an aggressive strategy today given my starting position on the grid. I think it's fair to say it didn't bring us the reward we wanted. I wasn't able to get the pace out of the car when it was needed, however we were going better on the final set of tyres. My job now is to sit down with my engineers and analyse the race whilst we also have a good look at the car too. I'm determined that we will do better in Monaco."
Toro Rosso
Carlos Sainz: "What a good race, I'm very happy! It was a bit chaotic at the start – we managed to gain a couple of positions but I then ran wide into Turn 2 in order to avoid the accident… I therefore lost some of the positions I had gained, but we were P9 and from that point onwards it was a full-on attack race to try and recover. We managed to do just that and finished P7 after starting P12, a great result! I really enjoyed it out there today because we were always faster than the car in front and never looking in the mirrors. It was also amazing to have such big support from the fans – I was feeling it! I was pushing the whole time, going for the cars I had in front, trying different ways of attacking both on track and in the pit-lane and we managed to do a very complete race weekend. During my in-lap at the end of the race I looked up to my grandstand and it was amazing to see them all so pumped up and cheering me on – I'd like to thank everyone for this amazing support. Talking about thank-yous, I need to make a special mention and congratulate all the pit-stop guys – they've improved the pit-stops so much this year and this was a key part of the race today. I now have a surprise for them in the garage in order to thank them in a proper way: let's enjoy some good Spanish ham and beers together! Well-deserved by everyone!"
Daniil Kvyat: "It feels great to finish in the points today, I'm proud of myself and my engineers! We didn't give up after a difficult day yesterday and followed a great strategy to go from last to P9! Of course we need to analyse and find out what happened yesterday, because we can't afford qualifying sessions like this to happen anymore, but today's race was fun. I was able to overtake many cars at a circuit where normally it's not easy to do so and enjoyed every lap of the race a lot, so I'm very happy. These points are very welcome after a tough weekend! Thanks everybody!"
Sauber
Pascal Wehrlein: "It was a very good race for me today. I am really happy that the performance of the car was there, as well as the strategy with only one pit stop perfectly worked to the end of the race. We could not have expected such a result after the practice sessions. It feels very good to finish this race surprisingly in the points. I want to thank the whole team, as everyone has done a great job throughout the whole weekend. Now I hope that the further updates on the car will also move us forward in Monaco and that we can repeat such results."
Marcus Ericsson: "For me personally I felt good in the race, but I was just at the wrong place at the wrong time. My pit stop just finished once the virtual safety car phase started, so I lost some time there. It is not going my way at the moment. Nevertheless, huge congratulations to the whole team – to everyone here at the track and also in the factory. Today we have been rewarded for the hard work – it is great for the team that Pascal scored four points. Overall it is nice achievement."