Sun: Renault, Force India, Williams, McLaren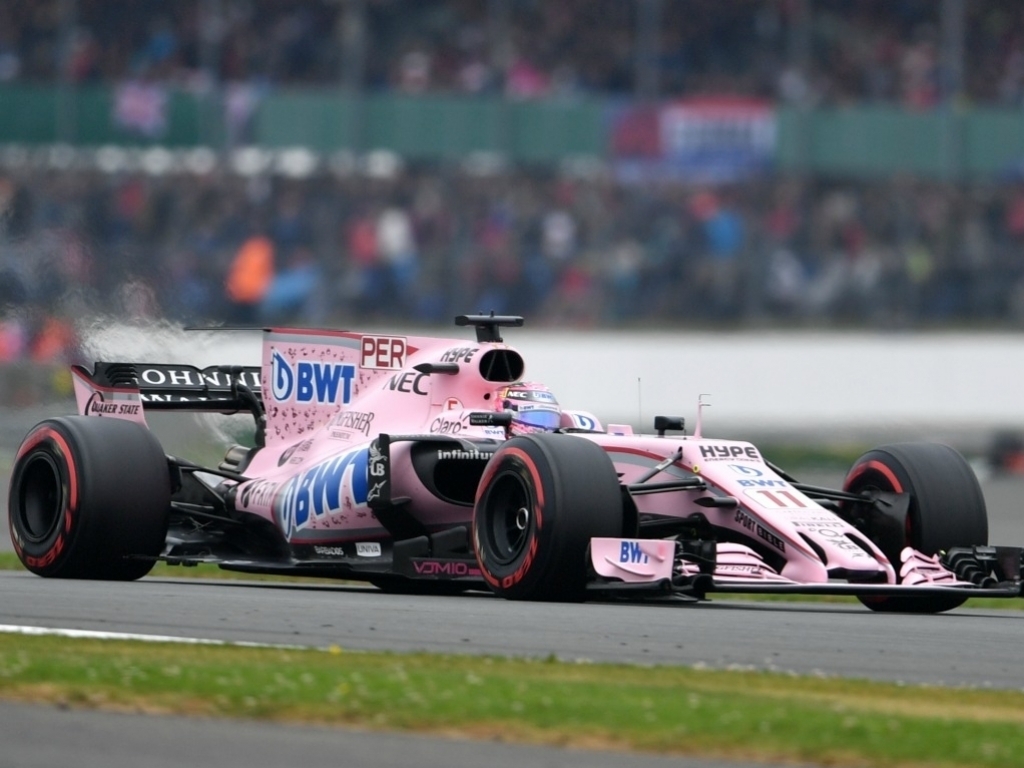 Nico Hulkenberg finished best of the rest in the Renault; retirements for both Jolyon Palmer and, of course, Fernando Alonso.
Renault:
Nico Hulkenberg: "We are very happy with the race result today. P6 is a big success for the team. We were able to get a good lap in qualifying and then to carry it through to the race. We had a strong race pace, and were able to keep ahead of both Force Indias, which is really positive. We lost some power at the end, especially down the straights, which made it easier for Daniel to pass me, but then we gained back a position from Seb [Vettel] when he had his problem. Overall this is a very positive result. The new upgrades worked really well, we were able to push the car and I'm really pleased for the team."
Jolyon Palmer: "Going out at the start of the race is really frustrating. We had a hydraulic leak on the first lap, which is pretty gutting as I think we were in a good position. Eleventh with new tyres, a car that was working really well with lots of different options on strategy : all was looking good to get some points. I have had so much support all weekend that it would have been sweet to get them here. All the same we can see that the car has taken a step forward, but we just need to look at reliability now."
Force India
Esteban Ocon: "I had a brilliant start – it felt like four wheel drive and I moved up a couple of positions, but I lost out to Hulkenberg at the end of the first lap. After that, I had a good battle with my teammate for most of the afternoon and the team let us race – just like Canada. Sergio was fast and giving me pressure, but I was able to stay ahead. It's very satisfying to see us score points again with both cars. Our consistency is our strength this year – on all tracks we are there with good speed and scoring points. We need to keep this up in the second half of the year."
Sergio Perez: "It's been a difficult race and I have a feeling we didn't get to demonstrate our true pace. We should have finished higher, but in the end we still bring home points with both cars. I had a poor start and that compromised the rest of the afternoon, because I couldn't recover from it. Silverstone is one of the most difficult tracks on which to overtake, and even though I spent all my race within DRS range of Esteban, I never had a real opportunity to pass him. Being so close to the car in front damaged my tyres and cost me lots of downforce so there was nothing I could do. You can look back at the race and think of things that could have been done differently, but it's always easy to say this after the race. As we get to the half-way point in the season, I feel very positive about our performance. We have been doing really well as a team and I hope we can get back to our real level in the next race and after the break."
Williams
Felipe Massa: "I'm definitely happy with the race after starting 14th, having had a very good start and opening lap, to finish 10th. For sure the most difficult part of the race was overtaking the Force Indias at the end. I was quicker, but maybe not quick enough to have the opportunity to overtake. I'm still not happy with the qualifying yesterday. When you start out of position things are a lot more difficult than they should be so today maybe we could have fought for more points. Unfortunately, starting 14th didn't allow us to do that, but I'm happy with my race. We just need to make sure our starting position is better in the next race."
Lance Stroll: "It was not a good race for us. The start was good and I moved up to P12. The first stint was also okay, and then also at the start of the second stint things weren't bad. But then we picked up some damage on the car, which I believe was a broken barge board. I started to feel something was wrong, we suspected it was the tyres and so I stopped again. However, this was for nothing really as it just got worse from there. I just brought the car home but some damage on the car destroyed our race. Now I'm just looking forward to Hungary."
McLaren
Stoffel Vandoorne: "It's a shame to once again finish just outside the points – but there are plenty of positives to take away from this weekend. The pace we showed in the race today was very encouraging: to run as close as we did to both Force Indias and a Williams on a circuit like this is a real positive. Not everything went perfectly in the race – my pitstop didn't go too smoothly, so I came out side by side with Felipe and lost a position. That was a shame, because there was definitely a chance to finish ahead of him because our pace was very similar to his. Unfortunately, no points – but today was very encouraging, and I'm sure our time will come."
Fernando Alonso: "Tough times. A difficult weekend for us, starting last with the penalties, then in the race, when I was following a group of cars, I had another issue. Hopefully, it hasn't done any damage to the engine and we'll be able to keep using it in the future. Stoffel was 11th today, so I think we weren't quick enough to be in the points today and I think I could have ended up 13th, 14th, and the retirement is a little bit less painful. Now I am looking ahead to Hungary, which should be a better weekend for us."