Sunday: Ferrari, Red Bull, Mercedes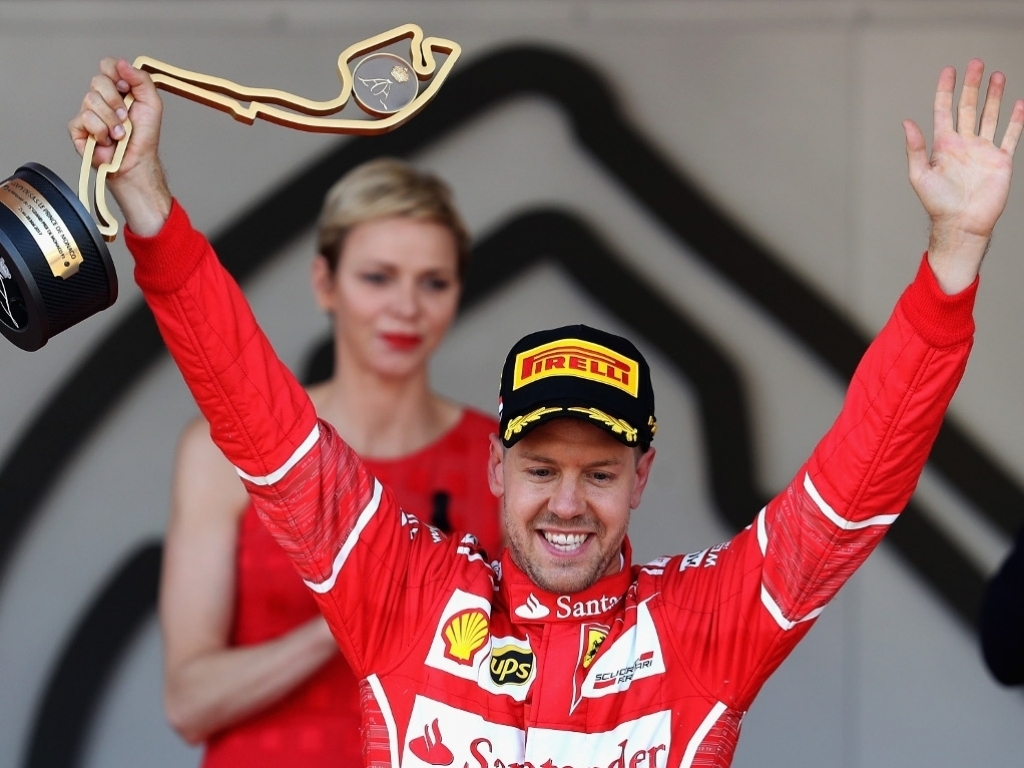 Sebastian Vettel got the jump on Kimi Raikkonen to win in Monaco, while Lewis Hamilton recovered to P7 after a disastrous qualifying.
Ferrari
Sebastian Vettel: "From the team point of view, there was no plan of any team orders or anything but I can understand that obviously Kimi's not happy. I would feel exactly the same, one hundred per cent the same. We spoke about the race before [the start]. If I had a choice at that point, sitting behind Kimi, if I was going in the pits first — that's maybe what you like to do because you are sooner on the fresher tyres, so I think it's probably one of the rare occasions where the overcut turned out to be positive, so I'm really glad I made that work."
Kimi Raikkonen: "I'm trying to figure out something that is impossible to know right now, at least from my side. It obviously wasn't ideal to end up behind a lapped car, it's something that definitely doesn't help. But the end result is what it is, so I have to see, we just finished the race. For the team it's good, but not for myself."
Mercedes
Valtteri Bottas: "Missing out on a first Monaco podium is painful. It's been a long week – we've worked hard, so it's disappointing. I was stuck in the traffic while Ricciardo was running in free air and ultimately, that cost me a place on the podium. Hopefully this will be our worst weekend this season. Canada should be a different story."
Lewis Hamilton: "The strategists said P10 was probably the maximum today, so it feels great to have beaten that target. To score six points, considering where I was on the grid after a disastrous day on Saturday is a good recovery. This battle isn't over. We'll be sure to push those red cars hard next time out in Canada."
Red Bull
Daniel Ricciardo: "I'm really pleased. I was frustrated yesterday because I knew we had so much more to offer than what we showed in qualifying. I felt like I didn't get to show my pace. When Max and Bottas pitted, I had the track to myself for a few laps. I managed to get some good times with those tyres. I did some consistent laps and got in the overcut, so I was happy with that. At the time I think my pace was really strong, so I managed to do a really good overcut. That was fun. That definitely made my race today."
Max Verstappen: "I don't know what's going on behind me, how many people are still in between if you do a stop, and there was still Sainz in between, so that's not great if you want to do an undercut. Let's say I jumped Valtteri, I would have got stuck behind Sainz, and you can't get past even on newer tyres. You could see after the last Safety Car, I was on the softer tyre, but as soon as you get within a second it's just really hard to follow and the cars are too wide, so you can't do anything here. It's very hard after such a clean weekend to lose out on a podium, but also you can't change it now. It's not great what we did, but I guess that's racing, shall I say it like that?"