Sunday: Mercedes, Ferrari, Red Bull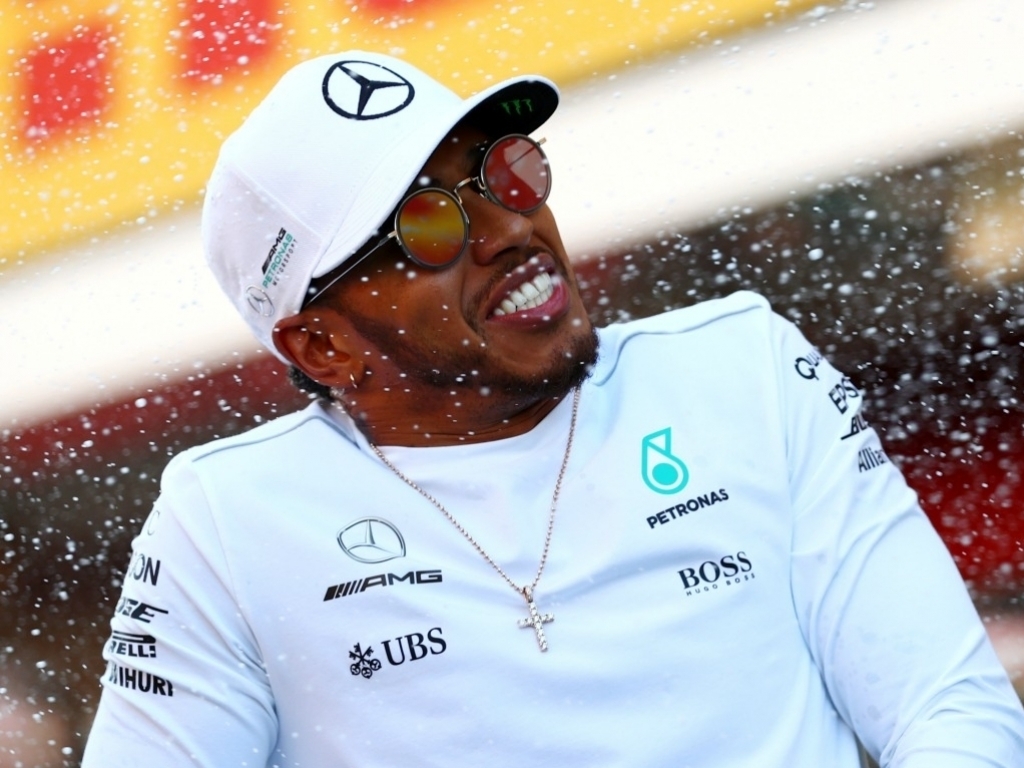 Lewis Hamilton came out on top in a thrilling battle with Sebastian Vettel as Valtteri Bottas, Kimi Raikkonen and Max Verstappen all retired.
Mercedes
Lewis Hamilton: "It's been a really good weekend and a great way to bounce back from Russia. It was the rawest fight that I can remember having in a long-time. I loved it, this is why I race. This is what made me get into racing in the first place. This is what the sport needs to be like every single weekend. To have a close battle like that with a four-time champion is awesome. I lost out on the start and had to watch Sebastian fly by. He was so fast out in front and it was such a push to keep in touch with him and not let him pull away. I was able to manage my tyres in the first stint and keep relatively close, then it was tricky to keep up on the Medium tyre and then after the second stop. We came out so close together which was super tight into Turn 1. He didn't give me much space, it was close! I thought Seb would get me at the end of the final stint but I was able to do it. I have to congratulate my team today, with the strategy and the pit stops, as well as everyone back at the factory that has worked so hard to deliver these upgrades, enabling us to be so close in this fight with Ferrari."
Valtteri Bottas: "It's been a tough weekend. We had problems straight from practice, when we had to swap to the old engine on Saturday morning. Then today we had an engine failure in the race. We don't know any more than that at this stage. We knew it was a risk switching back to the old Power Unit in terms of the mileage but we didn't if we wanted to qualify yesterday. At least we got more points than Ferrari today in spite of the retirement. The first corner was very tight. I had a good start but there was no were to go. I tried to avoid the collision but I touched Kimi. Lewis was on a different strategy while I was running long. We tried to execute a one-stop which is why I was lapping slower at that point. It could have been a rewarding strategy but with the Virtual Safety Car the guys in front had a free pit stop. We should have both been on the podium today. It's always disappointing when you don't finish but we'll pick ourselves up and move on."
Ferrari
Sebastian Vettel: "I had a very good start, I think Lewis and myself both picked up wheelspin straight away. Then I picked up the clutch again and then I could gain on him. I was really happy with that, the run to Turn 1 was quite long but I managed to stay ahead. I settled into a nice rhythm, it was fine, obviously Lewis stayed out longer and did the opposite, mirrored the strategy, knew at the end it would be crucial. Then he came out (of the pit lane and) I was a bit surprised when he came out, it was so close. Then I was doing all I could to stay in front, I was a bit lucky as there was a car in front giving me a tow, then I was alone and he (Hamilton) flew past. It was a shame, we tried to stay in the race, well done to him, we did everything we could."
Kimi Raikkonen: "I made a good start, but on the main straight I got blocked once by Bottas. I chose to lift and go a little bit on the left to leave him space, but, I don't know how, he hit me on the right rear corner , my car jumped and I end up going into Verstappen. There was nothing me or Max could have done, when you get hit from behind in that way there's no way to avoid the collision. I'm pretty sure Valtteri had enough space. Unfortunately my race ended there. Obviously it's very disappointing, we had been running quite well all weekend and I was happy with the behavior of the car."
Red Bull
Daniel Ricciardo: "I'm happy to be back on the podium today, it's the first one of the season for me which is nice but actually the race was quite a lonely one. I didn't have any real battles and my race was more about trying to keep a rhythm and maintain concentration. I got a bit fortunate with Valtteri's problem towards the end of the race which bumped me up to third, but of course I'm still happy to be up there again and see all the smiles from the team. Today we will enjoy the podium but tomorrow we need to understand how to further close the gap to Ferrari and Mercedes. I want to take the positives from this weekend, we will keep working hard and chipping away. I don't think it's impossible to catch the leaders at some point, maybe it will take a little longer than we had hoped but we will get there. I think I got the maximum out of the car today and moving on to Monaco we will have a few more updates, which will hopefully give us another step, and at that track it's fair to say anything can happen."
Max Verstappen: "An unfortunate start to the race which ultimately finished it also. I tried to go around the outside as there was plenty of room there. If Valtteri had not touched Kimi, we all would have had enough room to get through that corner. Due to the contact it meant Kimi lost control and slammed into me, but it wasn't his fault. Sometimes you have a bit of luck, like last year, sometimes you don't as we can see this year. It was shame to not be able to take part in the race after the incident as I think with this weekend's upgrades it could have been fun and we could have got a good result. After an unfortunate race for me it's important to focus and look ahead to Monaco, I'm hoping we can continue to improve and have a good fight there."