Sunday: Mercedes, Ferrari, Red Bull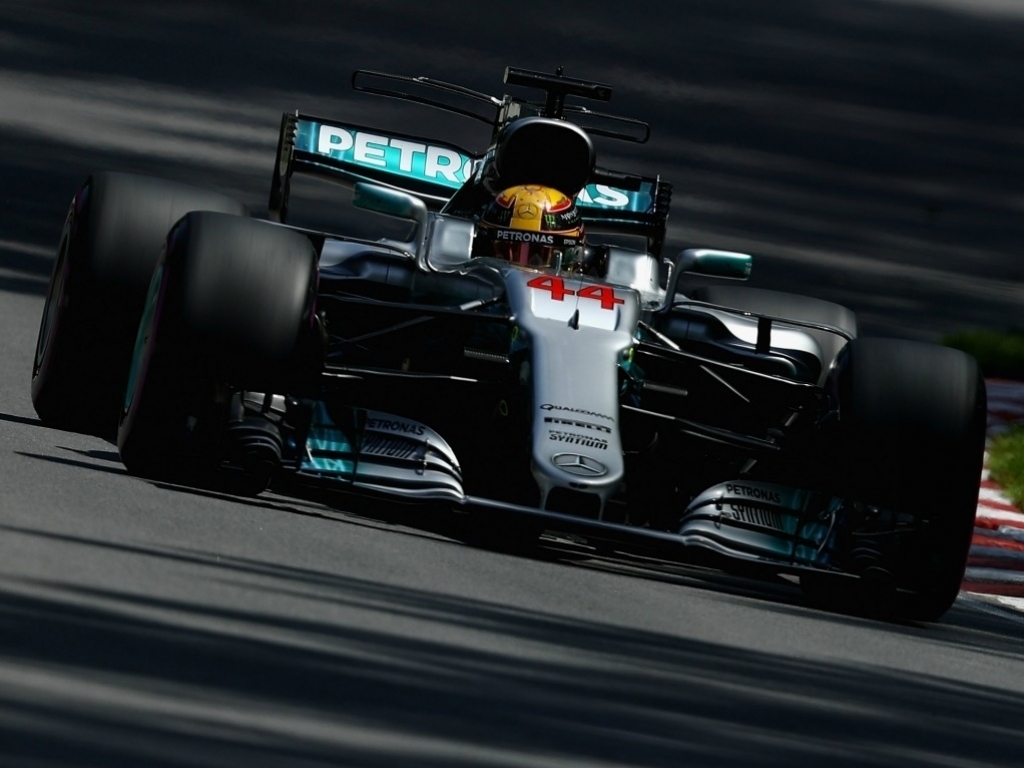 Lewis Hamilton stormed to a sixth Canada win, while Sebastian Vettel recovered to P4 after contact with DNF victim Max Verstappen.
Mercedes
Lewis Hamilton: "It's been such an incredible weekend. I just couldn't be happier with how it's gone and I'm so grateful for this result. We came away from Monaco and we were scratching our heads, but we pulled together and look what we achieved. We came here with a much better understanding of the car and we delivered a real blow to the Ferraris. Valtteri did a fantastic job too and this is our first one-two finish together. We've scored a big load of solid points and it's well deserved. It's crazy to think I had my first pole and win here 10 years ago. The race actually felt very reminiscent of 2007, in terms of how it unfolded. It's a long race here, especially when you're out there on your own, but I knew the car would hold together and it did perfectly."
Valtteri Bottas: "I'm so happy for us as a team to bounce back the way we did this weekend. It's so impressive to see how the team has reacted in the last two weeks – how it's worked and improved. I've never seen a group of people so determined to win and to get back on top, so to get the one-two finish today, it's amazing. I tried my best to be aggressive and to get ahead of the Ferraris off the start and it worked, but I had a bit of a lock-up there which compromised my first stint. I lost some time behind the Red Bull and then the Force India after the stop, so we went for the Soft tyre for the second stint, but I didn't quite have the pace. But I brought the car home for some great points."
Ferrari
Sebastian Vettel: "I think my start was not particularly good but at the same time not that bad either. The car was good, I think it was clear that today we could have been better than fourth, but that's how we finished and what is done is done. Overall, we know we have a strong car. Looking back at the start, Bottas and I were trying to go from the inside when Max came around but these things can happen. Then, with the safety car on track I did not realise that the damage to the front wing was as bad as it actually was, we only noticed it at full speed. There was also some additional damage to other parts of the bodywork, hard to say what they cost me in terms of laptime, but the car did not feel as the one I had driven in the past two days. Yet the pace was there and I would have liked some more laps to finish on the podium, the trophy here looked nice… That was my target and I missed it. But we are growing up as a team."
Kimi Raikkonen: "At the start I got wheelspin off the line and obviously we lost quite a few places. From that moment it was not an easy race: I struggled in the first few laps, it was difficult to get past. We decided to switch our tactics to two stops to create a speed difference with fresh tyres. We had a very good pace again and we were nicely going back close to the guys in front. Unfortunately, we had the issue with the brakes and we could not really use our speed. In the last ten laps I had hardly no brakes; it's a pity but at least we could bring the car back and get some points. It was not an easy day for the team but this is how it goes sometimes. If this is our bad day, then we have to take it and go forward."
Red Bull
Daniel Ricciardo: "It was tough out there today. When we put the softs on I thought it's a good thing to do to get to the end. (Sergio) Perez was on me for a bit and then there were a few laps when I was able to pull away. It looked like he was struggling but maybe he was just having a breather and then he had a second attack. I couldn't afford any mistakes, especially in the last sector, because if they get the DRS and get a run it's hard to keep them behind. I had to be close to perfect in terms of not making any errors but it wasn't easy as the grip was low and the wind was crazy out there. Not the easiest third place but when I saw the chequered flag I was like: yes I can finally breathe. I had zero intention of doing a shoey again, but the crowd was chanting and then Sir Patrick (Stewart) got involved so I thought: alright, we might be on here. I think it turned out pretty good."
Max Verstappen: "The way the race ended for me was very frustrating after such a good start. I think a podium was possible but once again we come away with nothing. The start was really good, straight away I felt no wheel spin and could just put the power down and make some places. I had a little bit of contact with Seb (Vettel) on the first corner, running wide there means it can sometimes happen. From there on the pace felt good and I was looking after the tyres and brakes as we had no chance of catching Lewis. I was just concentrating on doing my own race when I suddenly lost all power and everything shut down. I have had a lot of disappointments recently, I guess that's racing but sometimes you get tired of it."